'HomePod mini' leak suggests spherical, compact design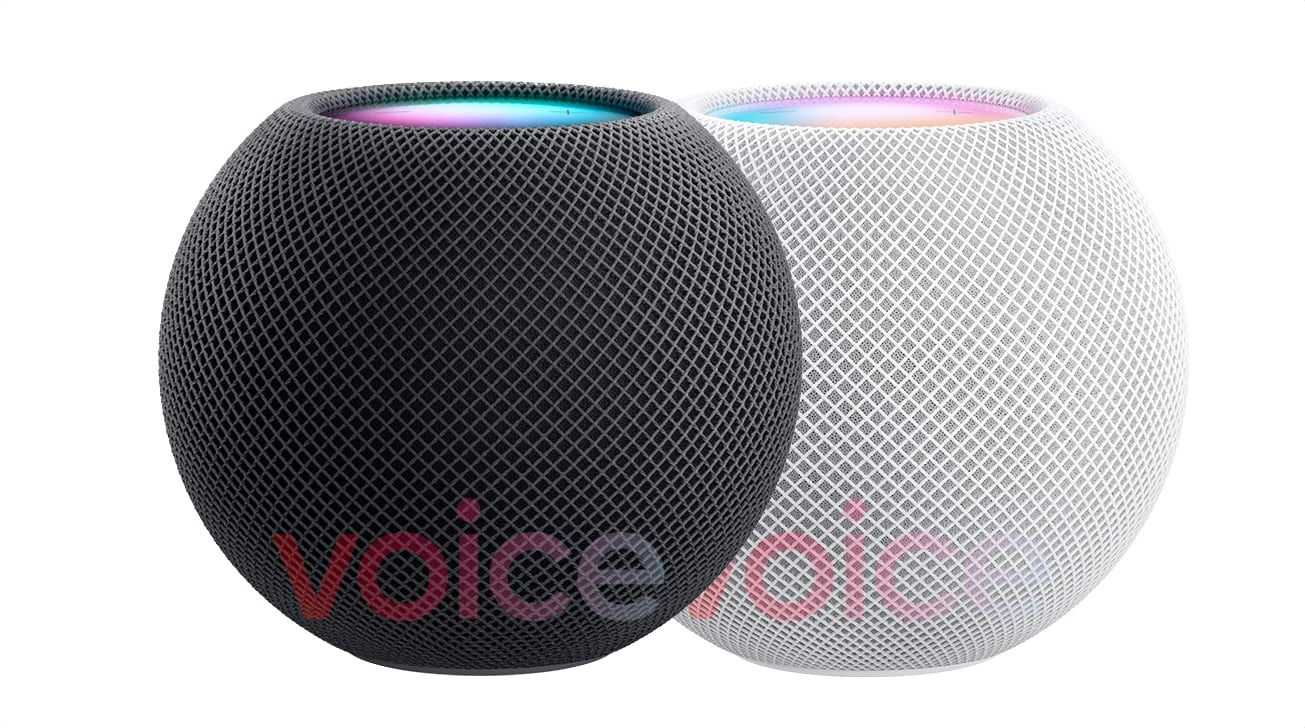 Apple's rumored "HomePod mini" may take a more radical form than the existing HomePod, with the smart speaker being more spherical than its larger counterpart.
Rumors have pointed to the introduction of a "HomePod mini" for a while, with Apple thought to be introducing the extension to the product line in the relatively near future, potentially as part of today's "Hi, Speed" special event.
Image leaks from Evan Blass published on Voice are claimed to show the "HomePod mini" in Space Gray and White versions, matching the current product range colors. The big difference for the model is that it's quite spherical in shape, instead of being a cylindrical speaker that merely shrinks the size of the HomePod down.
It isn't entirely spherical, as the unit has a flatter bottom to place it on a table without rolling off. At the top, a cutout section houses the display, while the outside uses a similar fabric casing as its stablemate.
Current speculation has the "HomePod mini" priced at $99, and shipping sometime in November.
While AppleInsider cannot verify the provenance of the images, Blass has an outstanding track record across Apple and Android platforms.
So far, rumors have suggested the smaller device will be very similar to the original, albeit cheaper and more compact. Features relating to playback, Siri, and AirPlay are anticipated to remain intact and unchanged.
While it probably won't match the volume and sound modeling capabilities of the original, Apple is likely to be trying to get as close as possible. This would have to include limited versions of beamforming, bass management, and echo cancellation due to the size and price, as well as fewer microphones and a reduced speaker count.
Given the seemingly low cost, there is also an argument for users to acquire the mini version in pairs for cheaper stereo sound, or to buy higher quantities to put a HomePod in each room of a house.