Apple Music TV launches as 24-hour curated music video stream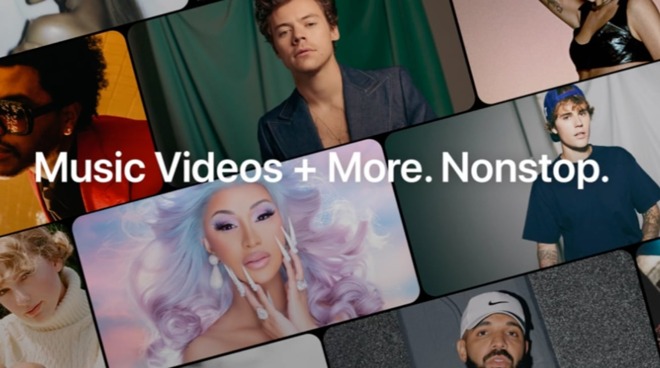 AppleInsider may earn an affiliate commission on purchases made through links on our site.
Apple is stepping on the territory of MTV with its latest Apple Music feature, with the launch of a 24-hour stream of music videos for US-based users called Apple Music TV.
Launched on Monday, Apple Music TV is a constant stream of music videos hosted by the music streaming service, which is free to view via the Apple Music app and the Apple TV app, and accessible from Apple's website. The feed, which is curated by Apple's editors, will show a variety of content to users, in what could be considered a throwback to the earlier years of MTV.
The stream will offer users "exclusive new music videos and premieres" as well as "special curated music video blocks, an announcement received by Variety reveals. It will also air live shows and events, "as well as chart countdowns and guests."
The premiere broadcast of the digital channel was the top 100 all-time most-streamed songs on Apple Music in the United States. To celebrate the upcoming release of the Bruce Springsteen "Letter to You" album, an "all day Bruce takeover" will consist of blocks of videos for the artist, a fan event livestream, and an interview with Zane Lowe.
Apple Music TV will also premiere new music videos on Fridays, with the first two consisting of Joji's "777" and Saint Jhn's "Gorgeous."
The decision to launch Apple Music TV is a natural evolution for Apple's music streaming service, and an extension of its existing online broadcasting via its collection of radio stations. It will also serve as a way for users to discover more of Apple's existing collection of video content already on the service, and may also help bolster the content catalog by triggering the creation of new videos.