Apple designer Alan Dye discusses creating the Apple Watch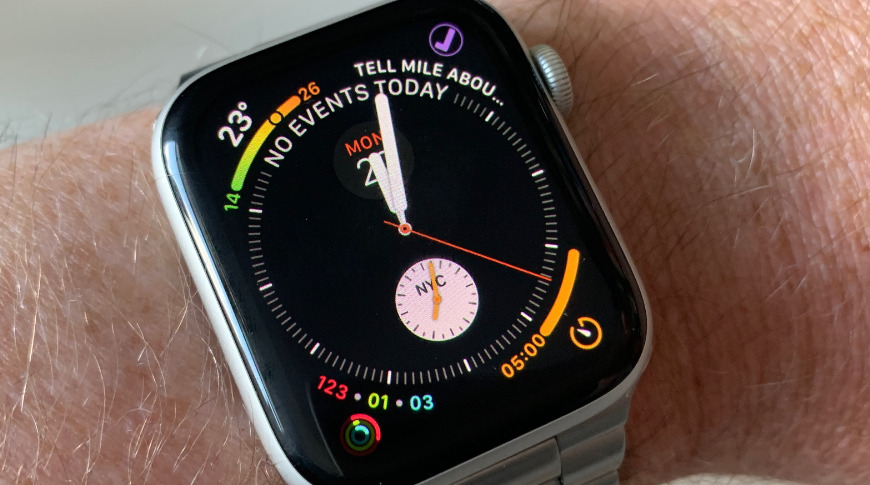 Alan Dye reveals how features in Apple Watch Series 6 are founded in design choices Apple made back for the very first Apple Watch, plus just how carefully crafted every Watch face is.
Apple's vice president of human interface design, Alan Dye, has been a principal figure in the making of the Apple Watch, and has now talked with a watch podcast about its origins — and how those early principles still apply.
"You know, early on, we spent a great deal of time thinking about not only the first version, but of course, how do we create a design system for Apple Watch that can live long into the future?" he says on the podcast "Monocle on Design."
"A lot of what we're thinking about at the time, were some core concepts around legibility," he continued. "We've certainly never worked with the display size that small. How do we impart a great deal of data on such a small display at a glance?"
Dye says that this focusing on legibility meant a combination of figuring out what was possible with the technology, and how useful it would be. Apple spent "a great deal of time looking back at and learning about the history of timekeeping," and this specifically guided how the company designed faces.
"I think you see that, certainly in the original collection of faces," says Dye, "but all the way through to the newest ones we've done now. So we're quite proud when we look back at some of those decisions we made early on, and how they've led to the work we've done."
Dye says that the capabilities of Apple Watch have evolved through the way that Apple works to bring different disciplines together. "We have this amazing process at Apple whereby we're constantly collaborating across hardware, software engineering, and of course, within the design studio," he says.
"So we're asking for certain capabilities from a design perspective, we're learning about new capabilities that come in from an engineering perspective," he continues. "[Our] job is constantly to go back and make sure that we're creating an interface for the user that's very accessible and easy to use, and probably most importantly, imparts the information, the cleanest, simplest, clearest possible way."
Alan Dye has been a famous design figure for decades, but he's publicly come more to the fore at Apple since Jony Ive left. Together with Evans Hankey, who chiefly works on hardware design, Dye has filled Ive's role in Apple.