How to run Aperture, iPhoto, and older versions of iTunes on macOS Big Sur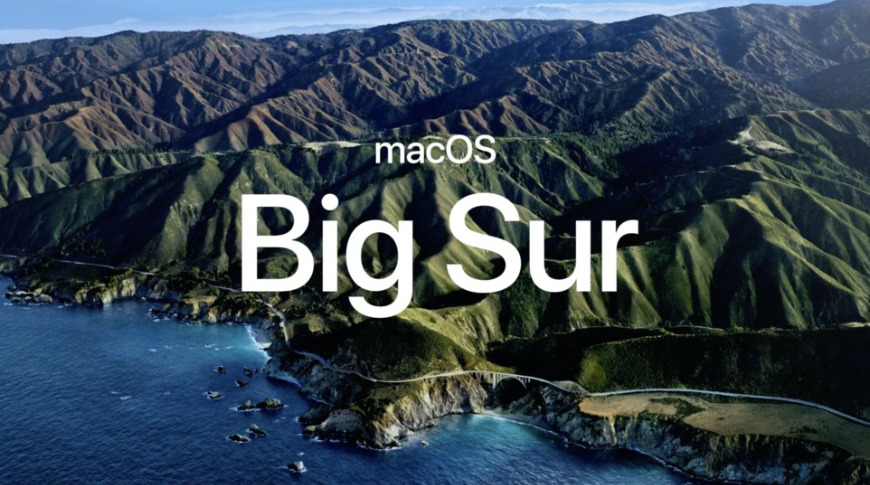 Despite long being abandoned by Apple, it's still possible to launch — and run — apps without 64-bit support like Aperture and older versions of iTunes on both macOS Big Sur and Catalina. Here's how to do it.
First things first. If your workflow truly relies on Apple's old image organizing tool Aperture, then you should be looking to replace rather than resurrect it. But then Aperture, as much as it had its fans, was dropped five years ago so you've surely moved your work to a new system by now.
In which case, don't see this as a replacement or a resurrection, but rather something to relish. Where others have found workarounds for retrieving your old Aperture data, developer and IT consultant Tyshawn Cormier has created a system to let you re-install and run the app itself.
You have to have the app, but if it's not still lurking on a drive somewhere, Cormier's Retroactive app will prompt you through redownloading it from your previous purchases in the App Store.
What Retroactive does is circumvent Apple's macOS systems that first prevent installation, and then running them. Cormier has written what he calls a deep dive into how it works and, specifically, the very many steps he had to go through to get it all working for macOS Catalina.
He's now also made it work for macOS Big Sur, but the fact that he has had to rework Retroactive for the new operating system should be a warning. So is the fact that only very specific old apps can be run — and not all of them could make it to Big Sur.
What you can use and where
For macOS Catalina and macOS Big Sur, the Retroactive app will let you install and run Aperture, iPhoto and several different versions of iTunes. That's it, however.
If you have access to a Mac running either macOS Mojave or macOS High Sierra, you can get more. Macs running those systems can also install Final Cut Pro 7, Logic Pro 9, and iWork '09.
Again, you have to own the original apps. This is a way of keeping your apps going a little longer — and having access to your old data if you haven't exported it yet.
How to run Aperture and others on Catalina and Big Sur
Download Retroactive from GitHub
Run the app and chose Aperture, iPhoto, or iTunes
Follow the prompts to authenticate the app with your login password
Wait several minutes
Run your chosen app
When you've been through this process, you can then run your app of choice at any time by simply double-clicking it. You don't need to re-run Retroactive.
However, you can rerun it in order to work through the other apps and use them all. There are some small differences in the process when you do, though.
Aperture and iPhoto are both shown with an Unlock button, while iTunes has Install. That's because Retroactive is able to retrieve old iTunes versions and install them itself, whereas you need to get Aperture and iPhoto from the App Store.
When you choose iTunes, you get more options than you do with the other two apps. You're offered a choice of different old versions and rather than a list of specifications, Retroactive shows you a key feature from each to help you pick.
So you can opt to say that CoverFlow is what you really miss, and you'll get iTunes version 10.7. Choose just the Classic Look and you'll get iTunes 11.4, for instance.
With all the versions of iTunes that are available, it can take much longer to install than Aperture. In our testing it was only a few extra minutes, but Cormier warns it can take up to an hour.
This is not a virtual Mac
Retroactive is not an emulator, such as the one that lets you run the whole of classic Mac OS 8 within macOS Catalina.
Instead, what it's really doing at heart is finding all of the 32-bit frameworks that these used to rely on, and finding a way to replace them with modern 64-bit ones. So that when your app tries to utilize a particular feature of macOS, it finds an equivalent. Or it tries to.
Even though you can install and run Aperture, iPhoto, and iTunes, on both macOS Catalina and Big Sur, you can't quite get absolutely every feature you used to have. Specifically, both Aperture and iPhoto lack the ability to play videos, use Photo Stream, or connect to iCloud Photo Sharing.
There are other small glitches, but overall it is like stepping back in time to use these apps.
Retroactive is a remarkable piece of work. Maybe you'll use it because you really need these old apps, but it will definitely give you a rush of nostalgia.