Corsair acquires EpocCam app that turns an iPhone into a Mac webcam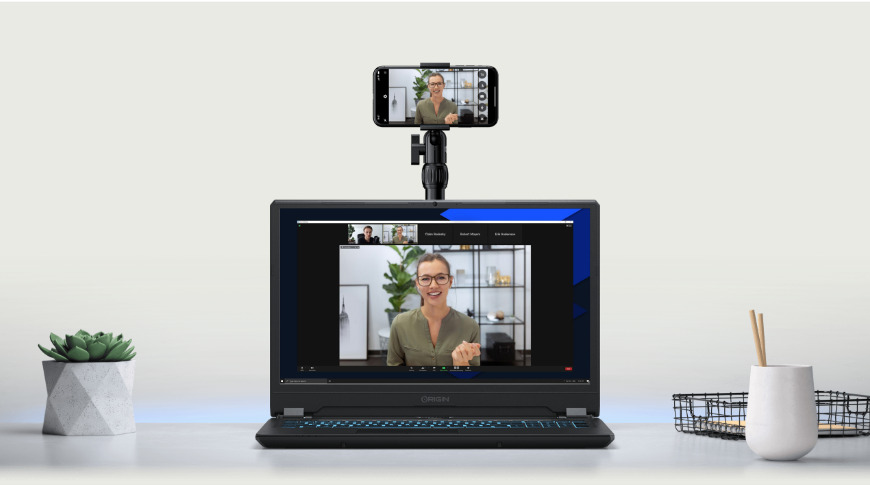 EpocCam is a two-part app that turns your iPhone into a webcam, and it has been acquired by Corsair to bolster its content creator product portfolio.
Corsair is known for its mouse and keyboard products as well as its Elgato subsidiary. Elgato specializes in streaming hardware and software, and the EpocCam app will be joining the company's product line.
To note the purchase, EpocCam has relaunched on iOS with an all new UX and better integration with Elgato products. The company notes that further updates are planned to improve product integrations.
Corsair says that EpocCam is one of the leading video apps in the App Store. The app uses the cameras on an iPhone or an iPad to function as a webcam for Windows PCs and Macs for use with Zoom, Skype, OBS Studio, Google Meet, or Microsoft Teams.
You can download the EpocCam app combo from the App Store, with one component on your iPhone and one on your Mac or Windows PC, and it will enable 640x480 streams wirelessly for free. A pro version is available for $7.99 for full 1080p streams, enables using the iPhone as a mic, and adds HDR support.
Apple's latest Mac models have taken some criticism for only including 1080p webcams. Users often seek out expensive 4K cameras for use in their streams or video calls, though that isn't necessary.
The push for WFH has seen many new apps and startups try to innovate in the space, like Camo. AppleInsider previously covered the best ways to handle video conference in from home, and mentioned EpocCam as an option.