East Japan Railway developing vacuum to collect earphones dropped on tracks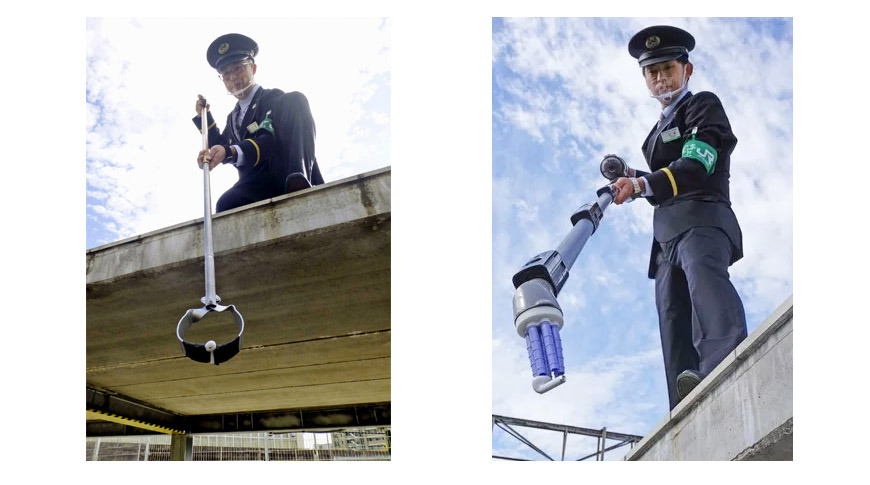 After dealing with hundreds of dropped earphones — mostly AirPods — East Japan Railway has started development of a custom vacuum cleaner-type device to retrieve them faster than mechanical grabbers.
Truly wireless earbuds, like AirPods, are convenient to carry and comfortable to wear. However, these earbuds all share one well-known problem — the tendency to fall out at some of the worst times.
For many customers, that means relying on creative solutions for getting them should they drop into places that aren't easily accessible.
In New York, customers who dropped their AirPods have been spotted retrieving them with broom handles and duct tape. One owner retrieved theirs with dental floss and an e-cig charger that contained a magnet.
In Japan, East Japan Railway ("JR East") had around 950 cases of dropped earphones at 78 train stations in the Tokyo area in a three month period. Dropped earphones make up one-quarter of all dropped item complaints.
JR East warns customers to avoid climbing down onto tracks to retrieve the items. Instead, they are encouraged to ask railway staff to collect dropped items.
Workers usually employ a grabber tool, though the solution is far from perfect. When dropped on the tracks, earphones have the unfortunate habit of nestling into the gravel, making it difficult for employees to grab them with the long-armed tool.
According to The Japan Times, JR East and Panasonic are teaming up to develop a vacuum cleaner-type device that picks up earphones. Early tests show that the device can retrieve earphones much quicker than currently employed methods.
Japan's railway companies have also asked customers to be more mindful of their earbuds when entering or exiting trains. They have released informative videos showing customers how to properly fit earbuds to avoid them dislodging unintentionally.