Omni Group updates OmniFocus, OmniOutliner, and more for Apple Silicon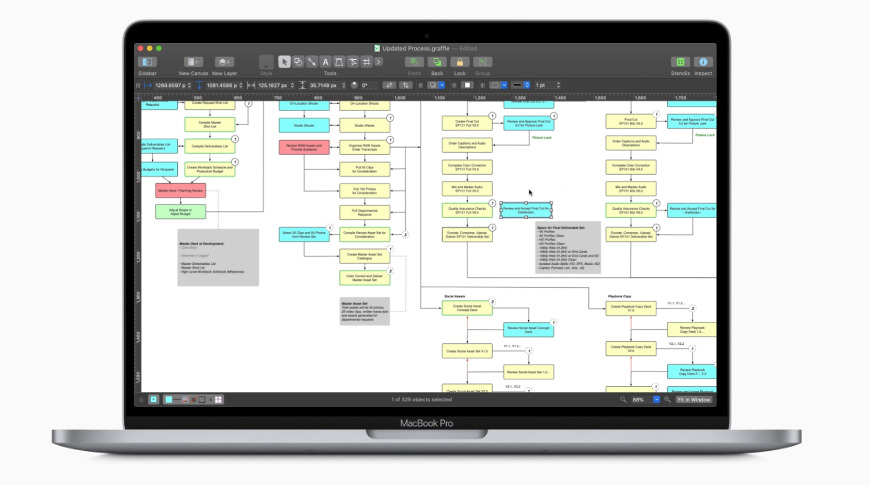 Graphics and productivity app developer Omni Group has updated its whole software range to take advantage of macOS Big Sur with native support for the Apple Silicon M1 processor.
As highlighted by Apple during its Apple Silicon presentation, long-time Mac developer the Omni Group, has brought its suite of apps to macOS Big Sur. OmniFocus, OmniOutliner, OmniPlan, and OmniGraffle are now all native Apple Silicon apps.
"We've been developing for the Mac since 1989 (via its NeXT lineage), and over the years we've gone through many CPU transitions— from the Motorola 68030 to the PowerPC to 64-bit to Intel," said CEO Ken Case in a statement.
"Compared to previous transitions, this one has been a snap— because most of our code had already been ported to run on Apple silicon iPhones and iPads," he continued. "We're very pleased to share that our app transition has been smooth and seamless. All our apps— including our free apps OmniDiskSweeper, OmniPresence, and OmniWeb— are now available as native Universal apps on M1-powered Macs."
Apple singled out the graphics design and drawing app OmniGraffle during its November 10 event, and Case says that works particularly well on Apple Silicon. "[Drawn] shapes slide smoothly into place on an M1-powered Mac."
Case has previously told AppleInsider how the Omni Group has been looking forward to what increased performance can do for its apps. "We believe the future of the Mac platform is Apple Silicon," he now says, "and that future has never looked brighter."
OmniFocus is a heavyweight To Do app, while OmniOutliner is a text and ideas organizing tool. OmniPlan is a full project management suite, and OmniGraffle is aimed at helping non-artists produce visualizations of graphics such as app layouts.