Sonos Radio HD subscription service launches with high-definition audio, curated radio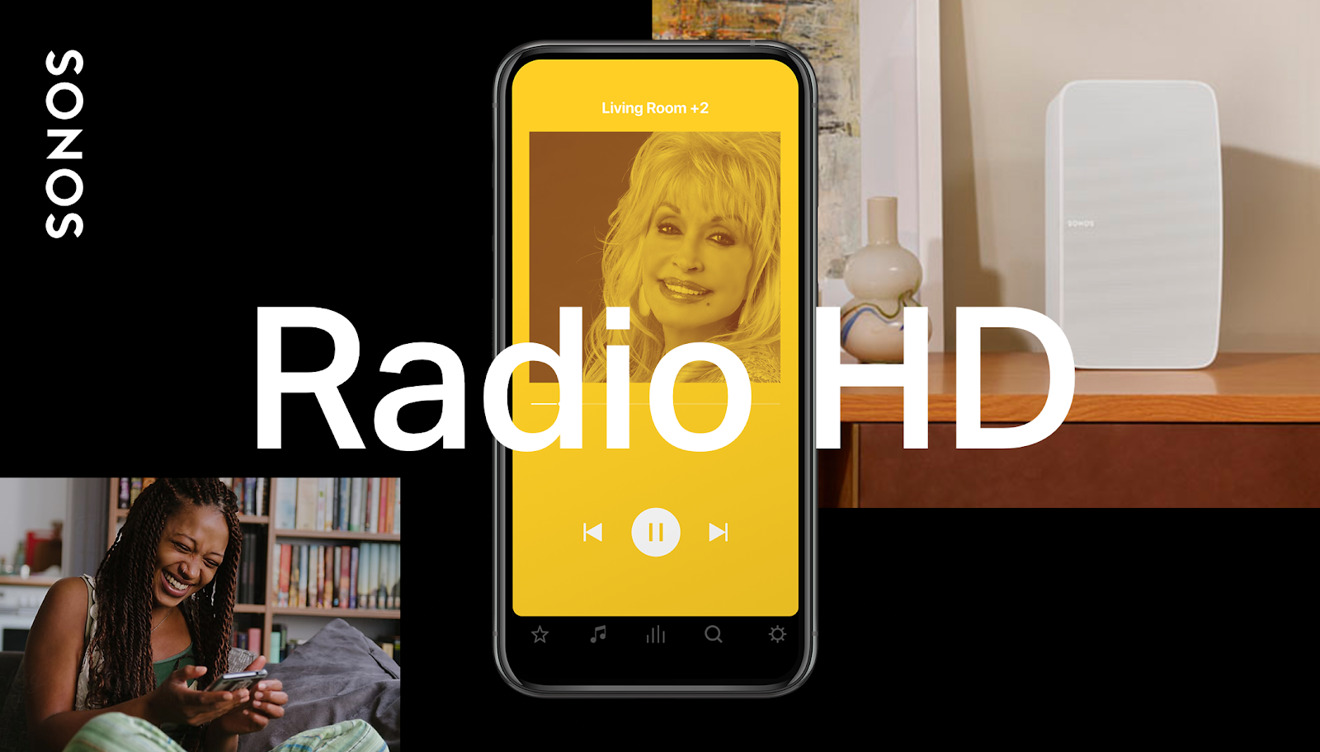 Sonos is now offering a premium subscription service in Sonos Radio HD that hosts a catalog of curated and original radio stations, free of ads, all in a higher bit-rate than the free service.
Sonos has launched Sonos Radio HD, a new subscription service allows users to stream high-definition, lossless CD-quality audio without advertisements while accessing exclusive content not available anywhere else. The new service features curated radio stations that feature a mix of fan favorites, deep cuts, throwbacks, and exclusive content.
The new content kicks off with newly launched "Songteller Radio," created in collaboration with country music star Dolly Parton. Songteller Radio will focus on Dolly Parton's greatest hits, favorite artists, and exclusive commentary on songs and moments in the artist's career. New artist-curated stations will be regularly added, including five new stations in early 2021.
Sonos Radio HD will give fans a chance to explore undiscovered gems in favorite genres with stations featuring curators, expert DJs, and music critics.
A new "soundtracks for home" category is also premiering to Sonos Radio HD. These stations will serve as a way to promote mindfulness while cooking, working, and relaxing, with stations like "The Inner Now," "Chill Beats," and "Mellow Morning."
Also included are six new sleep stations, including white noise, pink noise, brown noise, rain, rainforest, and piano soundscapes. Listeners can enjoy loop-free, ad-free music to fall asleep to, and choose to set an alarm from within the Sonos App.