How to use the new Safari Tabs in macOS 11 Big Sur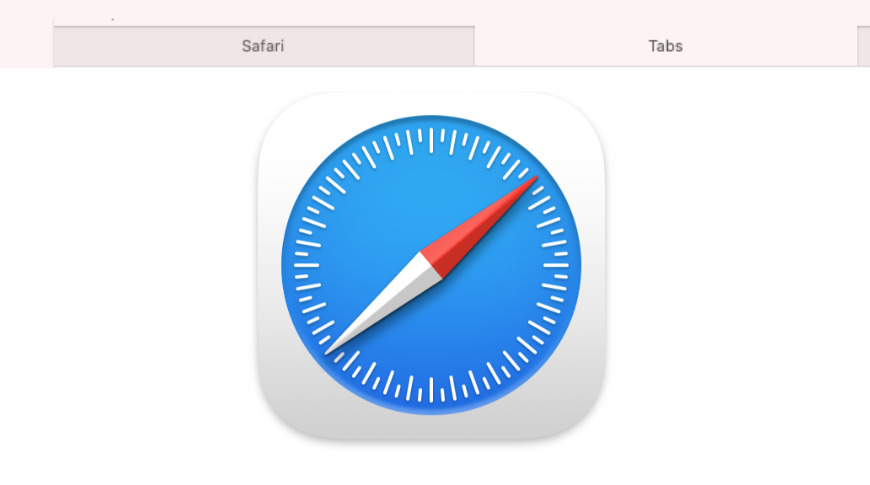 Apple has improved Safari in with a small but very useful change to how you work with tabs. Here's what's new, what's better, and all you can do with Safari tabs in macOS Big Sur.
If you are a disciplined kind of person who only ever has one tab open in your web browser, you will never even notice how Safari has been updated. If you're like the rest of us, though, you're going to very soon spot the biggest improvement in Safari for Big Sur — but you may still not see just how much you can do with tabs.
The new marquee feature is that Safari will now present a large thumbnail preview of any tab you have open in Safari. That's any tab other than the one you're currently in.
How to use Safari's new tab preview
Hover your cursor over any tab, other than the current one
Wait for a moment
When the preview appears, if this is the tab you want, click
This applies to every full-size tab, except the current one. It always works in exactly the same way, too, whether or not you have so many tabs that you can no longer read their titles.
Note that this also works with pinned tabs. These are the ones that you use often and so have chosen to drag to the far left on Safari.
Pinned tabs only ever show up with their favicons, never their full names. So if you pin a lot of tabs, this new preview is particularly useful.
Use preview for iCloud tabs too
The preview is only of one tab, though. And there is a way to see more with a similar preview thumbnail of every tab you have open.
In Safari, click on the overlapping squares icon at top right. Or squeeze with two fingers on a trackpad.
What you get appears to be a collection of thumbnail views of every one of your tabs — but it may not be. It's always every tab that you have open in the same Safari window.
So if you have many tabs and also many windows, you can't see a preview of every single web page you have open. Sometimes there's only so much Apple can do to help, you've got to learn some tab-closing discipline.
Although if you've started to become self-conscious about how many sites you have open on your Mac, you could always cheat and leave some open only on your iPhone or iPad. This is actually why the all-sites preview feature is called iCloud tabs.
Open tabs from other devices on your Mac
In Safari, click the overlapping squares icon at top right
Or squeeze two fingers together on a trackpad
Scroll down to below the preview thumbnails
Assuming you have an iPhone, iPad, or any other Apple device as well as your Mac, you will now see a list of the Safari tabs you have open there. There isn't a preview, though, there is only a list.
On the good side, each entry on the list is wide enough to show you at least most of a website's title. So finding the one you want is easier than if you just saw a favicon.
Then picking that tab couldn't be even a fraction easier, you just click on it. That tab from Safari on your iPhone or wherever, now opens up on your Mac.
Limitations and oddities with tabs
It's definitely brilliant when you can be at your Mac and open a tab you remember reading earlier on your iPad. It's just that it's less brilliant when you can't.
For some reason, iCloud tabs are inconsistent. At time of writing, for instance, we have a Mac where Safari is insisting that the associated iPhone 12 Pro has only two tabs open. In reality, it has seven.
Similarly, both the Mac and iOS device's iCloud tabs list include an option that in theory closes the tab on the other device. But it doesn't.
On the Mac, if you hover over another device's tab in the list, you get an X button. On the iOS device, swiping across the name of another device's tab gets you a red Close button.
In both cases, clicking the X or tapping Close will remove the tab from your list — and do nothing on the other device. It's not as if we're so tidy that we want to remotely clean up our Safari tabs on every Apple device we own, but it's peculiar how the option is there.
You may never notice it, you may never try it, and since it doesn't work anyway, you will never care that you can or can't close tabs on another device. Whereas the inconsistency between what tabs are really open on your iPhone and what your Mac thinks is open, that's more frustrating.
Nonetheless, iCloud tabs work often enough that they are useful. The ability to squeeze out and see previews of all the tabs in your Mac Safari's current window is excellent.
And the brand-new addition of being able to preview any tab, regardless of whether you can read the name or not, is superb.