VP Lisa Jackson hopes Apple's sustainability, environmental leadership will inspire others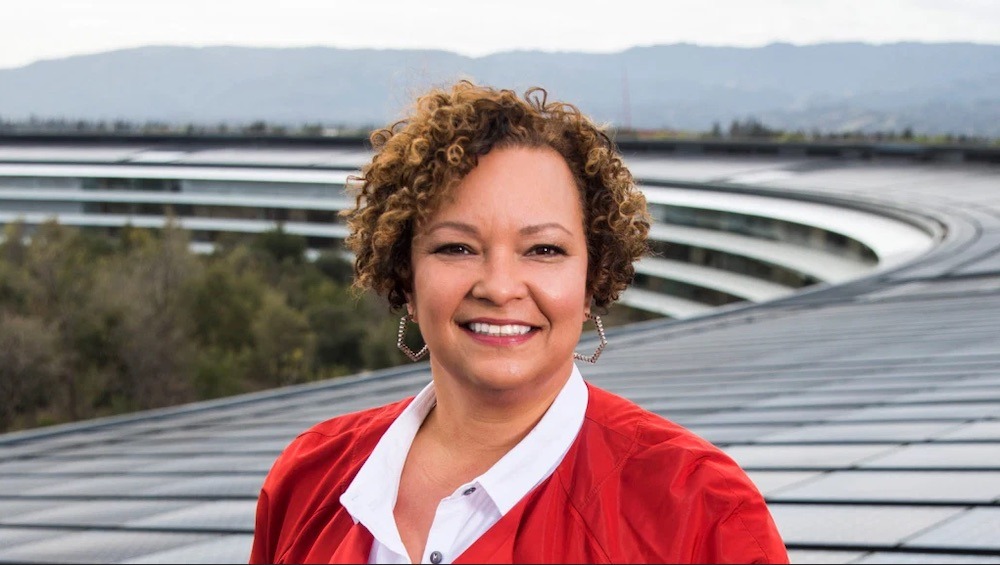 Apple environment and social policy chief Lisa Jackson says that she hopes the company's leadership in sustainability will inspire other businesses to follow suit in a new interview.
Jackson, who serves as Apple's vice president of environment, policy, and social initiatives, recently spoke with Hello magazine ahead of her summit with Nobel Prize laureate Malala Yousafzai.
On the matter of Apple's goal of becoming carbon-neutral by 2030, which it announced in July, Jackson said that the Cupertino tech giant is well on its way to achieving that goal.
Apple operations are currently carbon-neutral, and the company has also run on 100% renewable energy for about two years, but Jackson added that Apple is moving to make its products more sustainable.
"Every product that you buy will have a zero carbon footprint and also the use of that product will be zero carbon footprint. We're working around the world to transition to this clean energy fuel future quicker, so every customer can run their devices on clean energy," Jackson told Hello.
The Apple SVP also noted that the company currently leads the sector in the circular economy, since new products in 2020 contain "more recycled materials in them than ever before." She also expanded on how Apple views the actions it takes as a "call to action" to other businesses. Jackson added that she hopes other companies will be "stepping up" and committing to similar sustainability goals for 2030.
"We're starting to see businesses talk about 2050 but not every business can say they will be carbon neutral by 2030 like Apple will. They can come up with aggressive commitments.... let's see real strong commitments, let's see 2030 included. I think the world knows this is really crucial to address climate change in the next ten years," Jackson said.
Some of the pending goals on Apple's list include making iPhone and iPad models from more recycled materials, and ensuring that the products are being powered by renewable energy.
Jackson on Friday is set to take part in a Web Summit with Yousafzai to speak about Apple's partnership with the Malala Fund — specifically relating to the impact of climate change on young women.
"Our partnership is three years old now, and Malala has been focusing on climate change of girls' education, sustainability and environmental protection. One of the things she will announce is that Apple is helping to fund new work on exactly that. This link between, what happens when you educate girls and why that is one of the most important things you can do to fight climate change," Jackson said.
Jackson went on to expand on how younger people are becoming a leading force in the battle against climate change — and how their vision of success is tied to both climate and social justice.
"The younger generation have this idea of being successful but this idea of success means you can't be doing good or right by the planet or right by your fellow humans is just wrong. They are insisting that success has to be tied to a broader set of metrics than money. It also has to mean leading the world better and addressing climate change," she said.