Apple will soon send 'jailbroken' iPhones to security program participants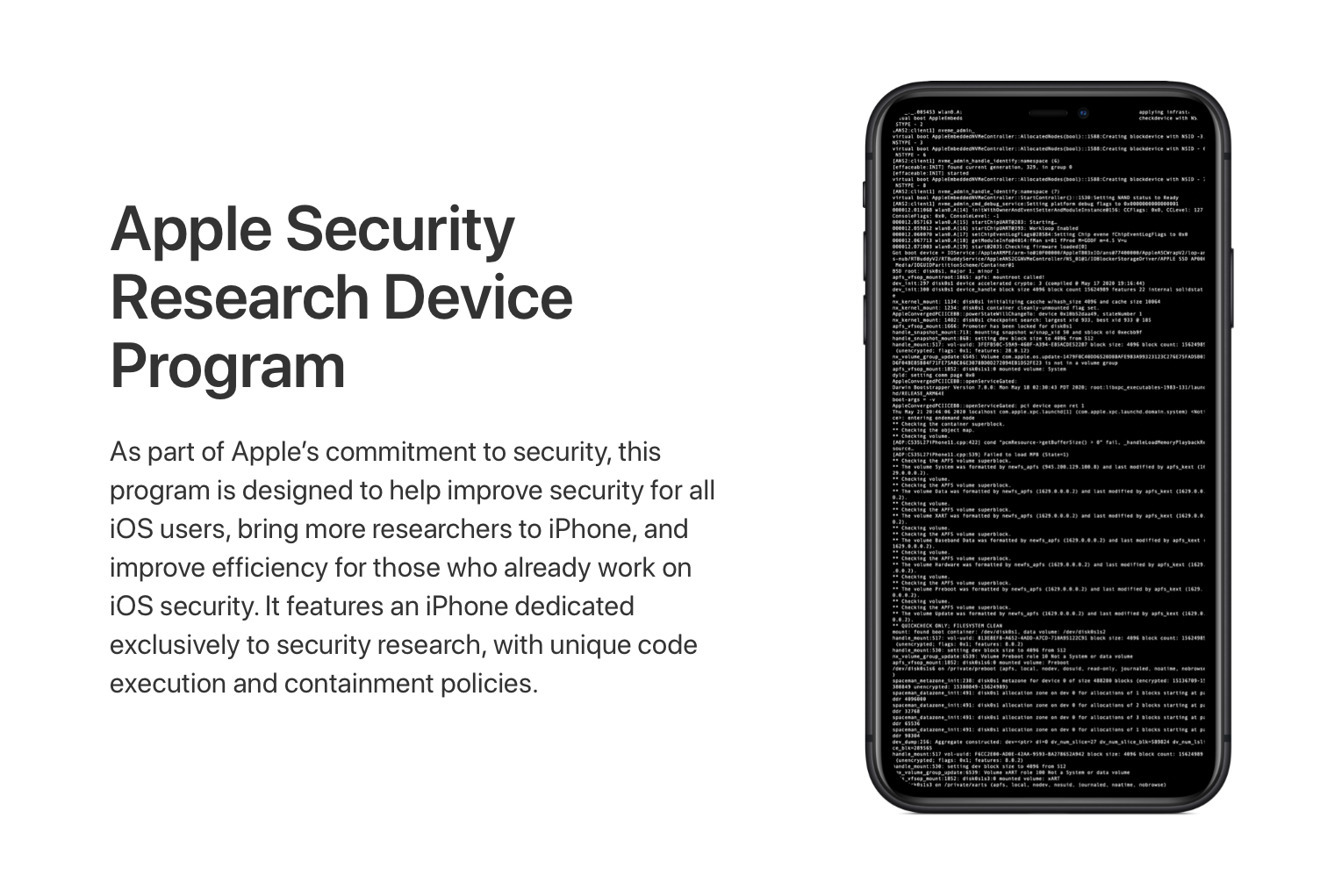 Apple is reportedly preparing to send out "jailbroken" iPhone devices to the first participants of its Security Research Device (SRD) program, which is meant to facilitate iOS security research.
The SRD program centers on specially configured iPhones that are less locked down than consumer devices, allowing security researchers to more easily find flaws and vulnerabilities. The program was announced in August 2019, and Apple began accepting applications for it in July 2020.
On Tuesday, Apple began notifying the first applicants who will be receiving the specialized iPhones, according to MacRumors. The company says that the devices will be sent out right away.
The devices are being loaned to researchers on a 12-month renewable basis. Apple notes that only approved researchers will be able to get their hands on them and that they're only "intended for use in a controlled setting."
Security researchers will be able to achieve shell access on the devices, run any tools, and choose their entitlements. Beyond those special configuration, an SRD behaves much like a normal iPhone so that they can serve as a "representative research target."
The goal of the SRD program is to allow researchers to more easily find and report security vulnerabilities in Apple platforms without needing to jailbreak devices. In a way, the program also serves as an olive branch to security researchers, who have long complained about Apple's bug bounty programs and security policies.
Alongside access to an SRD, participants will also be granted access to a special collaborative forum with Apple engineers and extensive documentation on Apple platforms.
In addition to the SRD, Apple also announced that it would be paying more for vulnerabilities found in its software as part of its bug bounty program.