Apple reportedly drags its feet when dealing with chronic China labor law offenders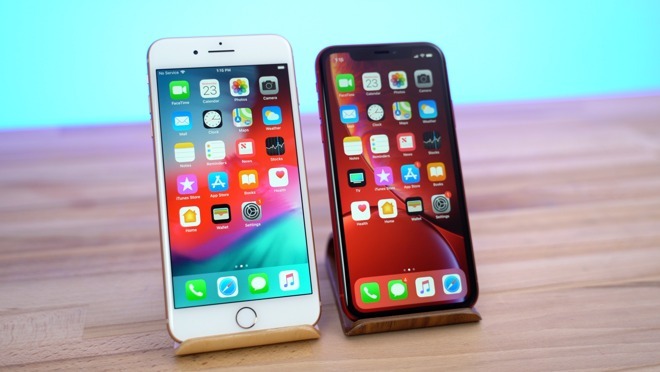 A new report sheds some light on how Apple deals with companies that slack on enforcing labor laws in China, alleging that if corrective actions will impact Apple's bottom line, they are slow to materialize — or may not happen at all.
Apple and Suyin
The report by The Information leads off with the saga of cable and port manufacturer Suyin. In 2013, Apple demanded that it stop using underage labor to manufacture HDMI and USB ports. The company reportedly agreed to do so, but an audit by Apple three months later found more underage workers in the factories.
Apple stopped giving Suyin new business at that point. However, the report also alleges that it took three more years for Apple to completely cut ties with the company. An unnamed former employee told The Information that the long time it took Apple to cut ties with the company was because of a lack of sourcing of quality parts and products from other companies at the time.
Apple and iPhone glass manufacturer Biel Crystal
The report also cites Apple's dealings with smartphone glass manufacturer Biel Crystal. The saga with Biel also goes back to 2013, when an activist group accused Biel of labor violations and safety issues.
Apple investigated, and found issues with the company's practices. Specifically, mechanical and chemical hazards existed were compounded by a weak safety and health culture in the company.
At the time, Apple issued a 90-day timeline for compliance. According to "an ex-Apple employee with direct knowledge of Biel's supplier responsibility record" cited in the report, Biel hadn't completed many of the tasks after a year had elapsed — and Apple continued sourcing iPhone glass from the company.
Fearing a loss of business, Biel took some steps that Apple demanded. Following another watchdog report, Apple again audited conditions at the plant, finding only slight improvements to working conditions.
When confronted, Biel executives reportedly told Apple that investments in better working conditions were only made to attempt to get more business from Apple, and further improvements weren't worth the investment. That business was lost to Lens Technology.
On Tuesday, a report claimed that Lens Technology had used forced labor to manufacture iPhone glass. An Apple spokesperson denied that report, declaring that Lens Technology "has not received any labor transfers of Uighur workers from Xinjiang." The spokesperson added that the company has a "zero tolerance" policy for forced labor.
Apple still sources glass from Biel.
Other issues cited
The report also brings up other labor abuses by Apple suppliers. Even after a reform of student labor use in 2012, reports continued to pop up. The report claims that Apple stepped back from demands about the banning of student labor after Foxconn objected, and it also notes that Quanta has refused Apple's request to reduce reliance on temporary workers.
The report again cites unnamed "three former team members and a former senior Apple manager familiar with the company's operations in China" claiming that Apple never removed any supplier for repeated law violations, because requiring suppliers to comply or cutting suppliers out completely would have created additional costs for Apple, and potentially delayed product releases.
Supply chain audits are only so complete
Lens Technology, like Biel, supplies nearly the entire tech industry with glass. Apple has no exclusive technology suppliers, and its main suppliers Foxconn, Wistron, and others, manufacture electronics and components for every tech company, including Amazon, Tesla, Microsoft, Dell, and others. This leads to a massive supply chain, with millions of laborers, and thousands of assembly lines.
Part of the issue, according to The Information, is that Apple's supply chain alone is so massive, even the 50,000 interviews that Apple cited in its latest responsibility report is a minute fraction of the entire effort. The report estimates that there are between 1.4 million and 1.8 million workers in China associated with Apple's supply chain.
A great deal of the audits and assessments that Apple demands are performed by self-assessments. Apple's procurement employees, who visit factories more often than supplier responsibility audit teams, are tasked with keeping an eye on things, and point out problems.
This is compounded by friction between the supplier responsibility team and procurement employees, according to former Apple employees that were "senior managers involved in the company's supply chain" cited by The Information.
"On your performance reviews, you were supposed to report how much money you helped Apple save," one former longtime Apple procurement employee said in the report. "You couldn't report that you saved Apple from a PR black eye."