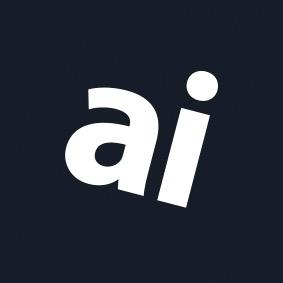 Why you can trust AppleInsider
WaterField Shield Case review: complete protection and puts your AirPods Max to sleep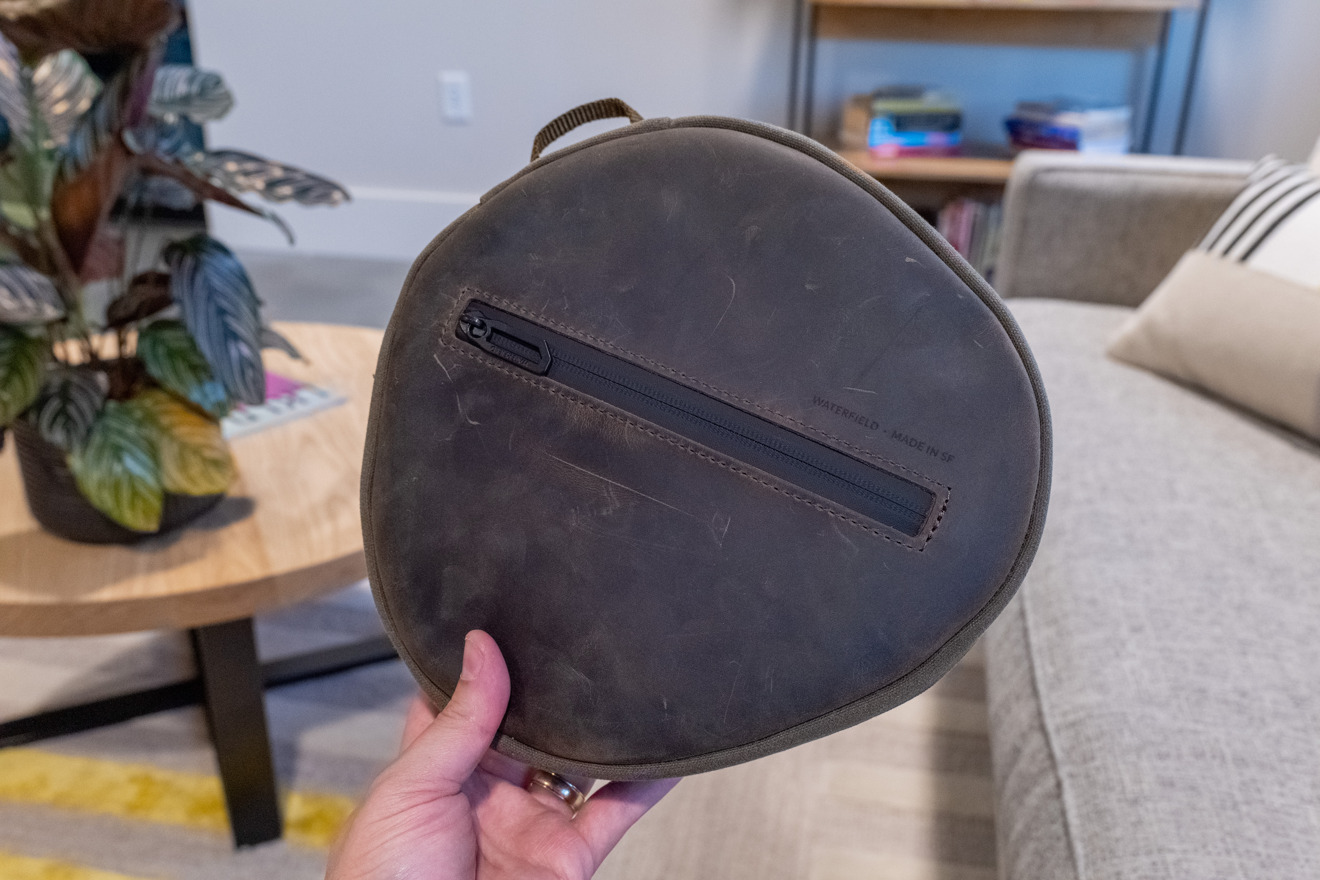 WaterField Designs Shield Case
4.5 / 5
---
WaterField Designs Shield Case offers full protection for your AirPods Max that looks great, includes multiple pockets, and puts them into the ultra-low power mode just like Apple's included sleeve.
Even though AirPods Max are made of durable materials like aluminum and stainless steel, those who plan to throw them in a backpack for travel would benefit from full case protection. Some of the most vulnerable parts of the AirPods Max, including the mesh headband, are completely exposed when using Apple's included sleeve.
A full carrying pouch, like the WaterField AirPods Max Shield Case not only offers greater protection but includes multiple pockets to store extra cables and a power brick.
WaterField Designs Shield Case - Design
WaterField's Shield Case fully encloses the AirPods Max and is constructed with high-quality leather and canvas. The case feels sturdy and is well-padded. Dual zippers control the large opening for your AirPods Max, and a single zipper opens a front pocket, which is great for keeping an extra Lightning to USB-C cable or Apple's 3.5mm to Lighting cable. All zippers are waterproof and will prevent moisture from reaching your headphones.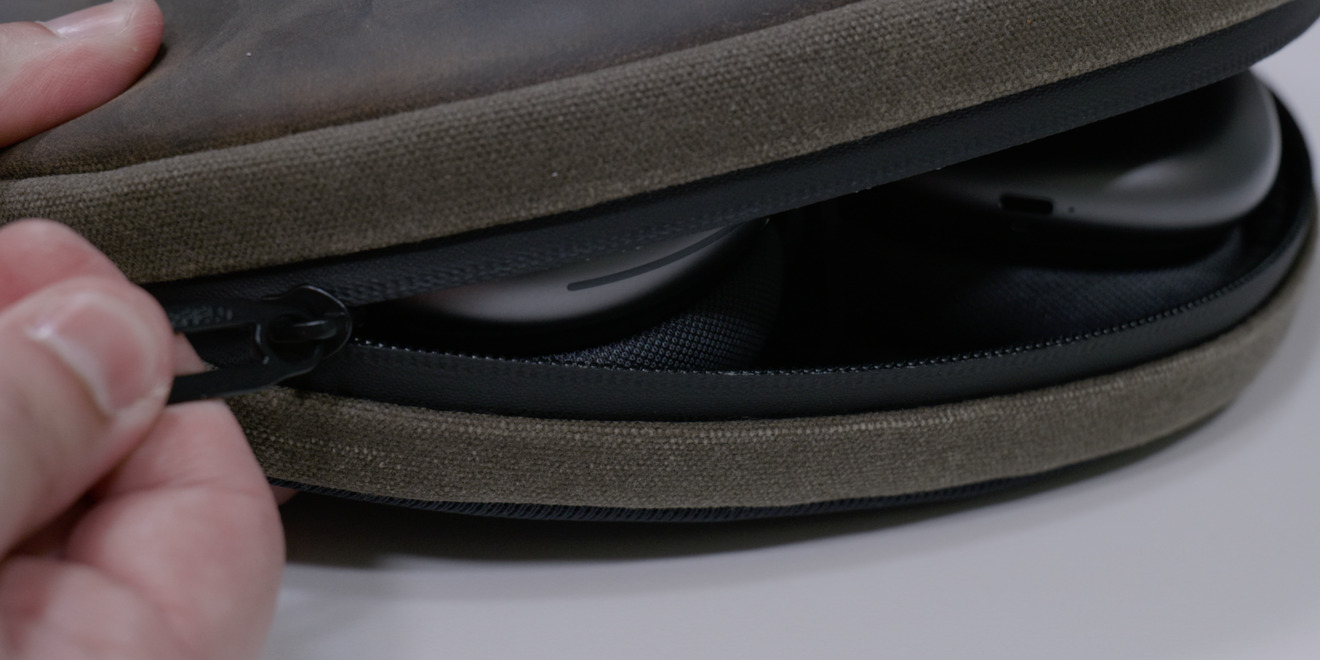 We received the Chocolate leather variety, and we expect that it will surely patina nicely over time. The case's interior is lined with a plush material that feels great and should keep your AirPods Max free from scratches.
Inside the case, there is a small mesh pocket for a power brick and a velcro strap that can hold a Lightning or other cable, making great use of space between the ear cups.
One of the best features is a butterfly magnet sewn into the case and placed in-between the AirPods Max ear cups. These magnets are strategically placed to trigger the ultra-low power mode, mimicking Apple's included sleeve.
On the exterior of the case, there is a good-sized zippered pocket on the front and an open mesh pocket on the back.
WaterField Designs Shield Case - Daily Use
Placing AirPods Max in the case and removing them to use is easy and fluid. Even with the telescoping arms extended, the headphones fit within the zipper enclosure.
Depending on how far you have those extended, the zipper does come close to touching the bottom of the ear cups, and users may want to be careful when zipping around the bottom of the case.
The butterfly magnet consistently put the AirPods Max to sleep and was easy to use. If users prefer to use Apple's included sleeve in addition to using the WaterField Shield Case, the butterfly magnet can lay flat, and the headphones with sleeve fit just fine.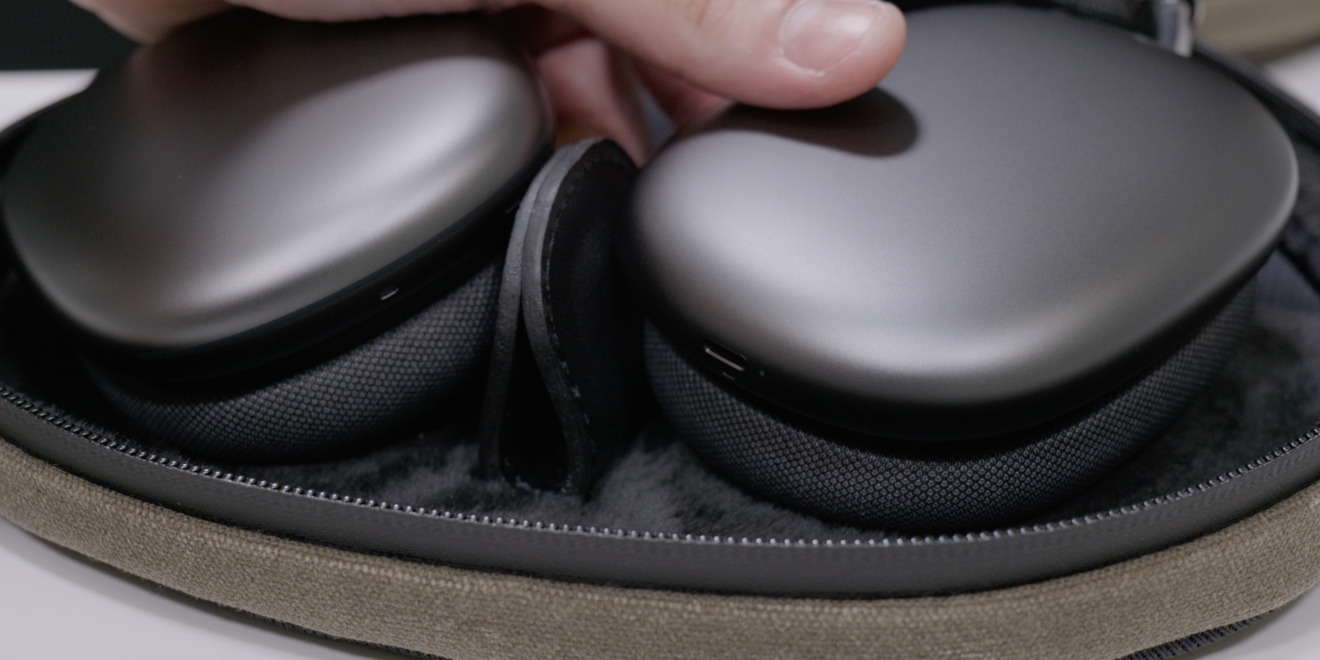 Even though AirPods Max ear cups do not fold inward to collapse in size, the full case fits inside most backpacks and easily went inside a Peak Design bag.
WaterField Designs Shield Case - Overall
Given how quickly WaterField Designs was able to construct this case after AirPods Max's launch, its quality and durability are impressive. For those looking to fully protect their AirPods Max and make sure they enter ultra-low power mode, this Shield Case is an excellent option.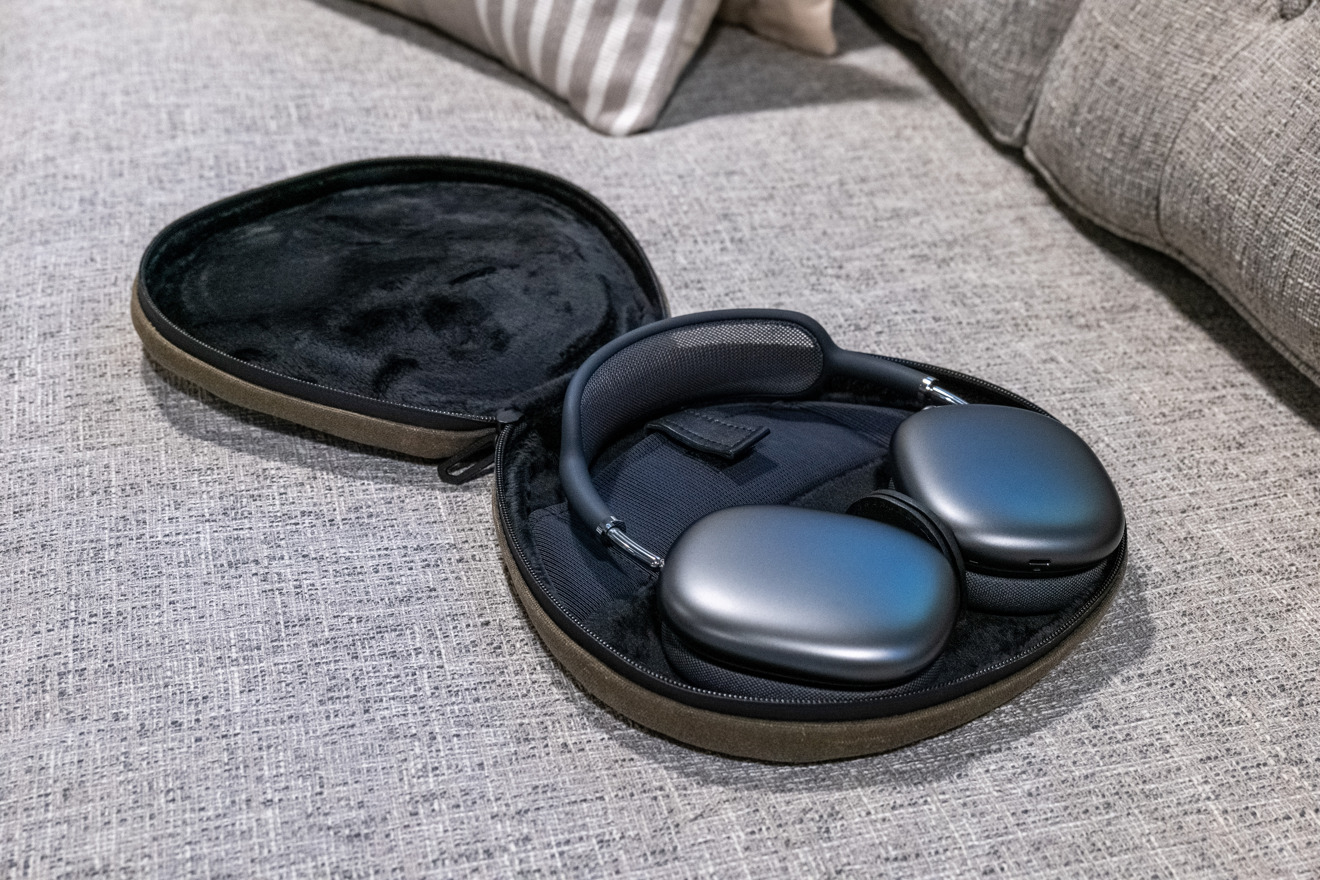 The case comes in four colors, Chocolate, Black, Blue and Crimson, and it's priced at $99. You can purchase the case today on the WaterField Design website, but given its popularity, shipping times have slipped into February 2021.
WaterField Designs Shield Case pros
High-quality leather and canvas
Extra pockets for cables and charger
Plush interior with full protection
Butterfly magnets put AirPods Max to sleep
WaterField Designs Shield Case cons
Zipper is close to ear cups when extended