How to make text bigger on iPhone, iPad, or iPod touch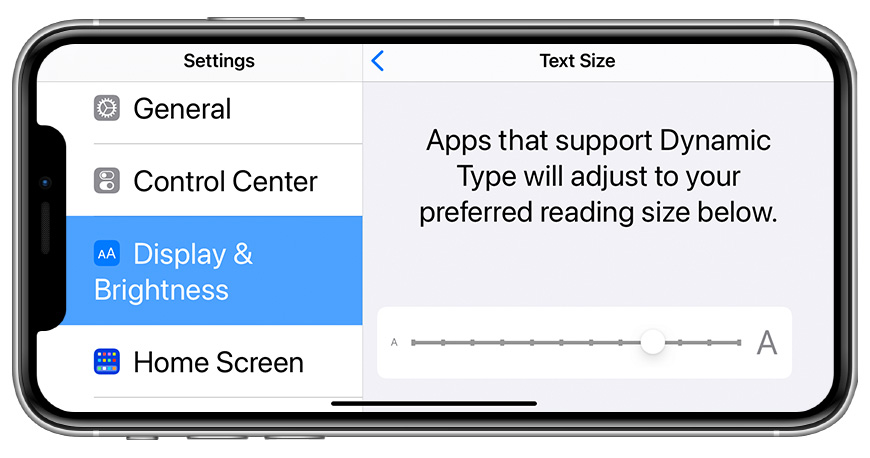 AppleInsider is supported by its audience and may earn commission as an Amazon Associate and affiliate partner on qualifying purchases. These affiliate partnerships do not influence our editorial content.
If you're having a hard time reading the text on your iPhone, here's how to make the text on your screen larger in just a few simple steps.
There are two different ways of changing text size on an iOS device— through Display settings and then through Accessibility. We suggest trying the Display method first.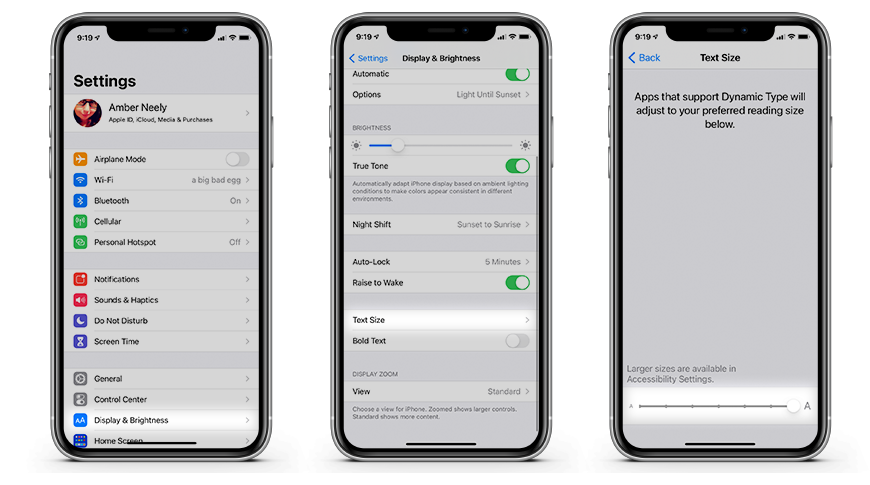 How to change the font size on an iPhone, iPad, or iPod touch
Open Settings
Tap Display & Brightness
Tap Text Size
Drag the slider to select font size
If the font still isn't big enough, you can increase it a bit more. A fair word of warning, though — making the text too large may make it difficult to navigate apps properly.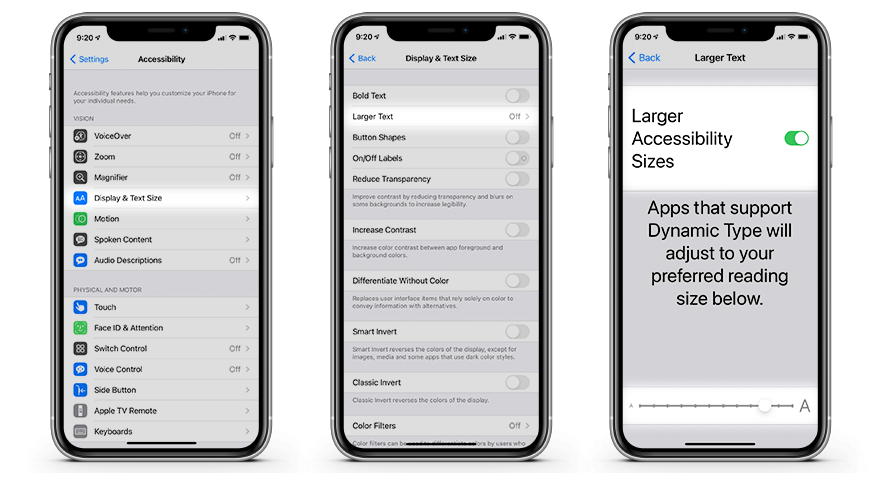 How to make text larger via Accessibility settings on iOS
Open Settings
Tap Accessibility
Tap Display & Text Size
Tap Larger Text
Drag the slider to select font size
If needed: Toggle on Larger Accessibility Sizes which gives you a few additional sizes to choose from
Important: This will only affect apps that support Dynamic Type. All of Apple's default apps support Dynamic Type, though many third-party apps do not.
Of course, there are ways around that, too. Apple has a handy zoom feature that allows users to magnify the screen with a few simple gestures.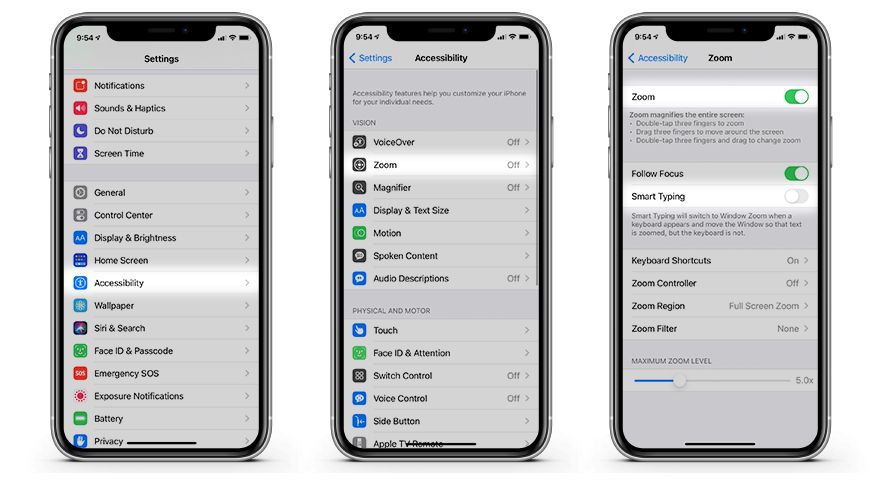 How to enable the zoom feature on iOS
Open Settings
Tap Accessibility
Tap Zoom
Toggle on Zoom
Tip: For ease of use, we also suggest toggling on Smart Typing, which will prevent your iPhone from zooming in on the on-screen keyboard, which can make typing difficult.
Navigating with zoom is a little different than normal. Here are the main navigation features.
Three-finger tap to zoom in or out
Drag with three fingers to navigate while zoomed in
Double tap with three fingers and immediately drag them up or down the screen to change zoom level
Using the zoom feature takes a little getting used to, but it is especially handy for apps that don't support Dynamic Type and allows users to get a better look at small user interface elements in apps.