Apple's M1 MacBook Pro is in stock, marked down in latest round of B&H price drops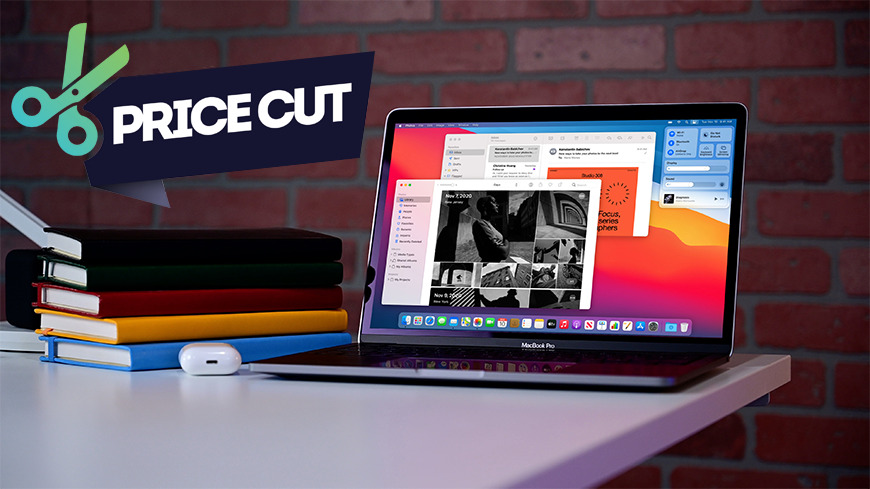 Apple Authorized Reseller B&H Photo is discounting the new M1 MacBook Pro this week, with the standard model in stock with free expedited shipping for fast delivery to your door.
M1 MacBook Pro in stock and on sale
Both options are in stock at press time with free expedited delivery when shipped within the contiguous U.S. Considering online orders are delayed at Apple itself, B&H's MacBook Pro deals offer not only cash savings, but some of the quickest delivery times available.

Must-have accessories
Read more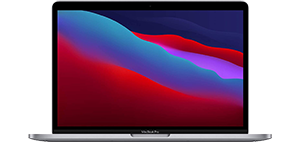 M1 MacBook Pro 13-inch Prices
AppleInsider may earn commission on products purchased through affiliate links.
---
Configurations
Discount
13" (M1, 8GB, 256GB) Space Gray

$1,299.00

$1,165.00

Coupon

Price with $34 promo code APINSIDER. Same code takes $50 off AppleCare. As always, if you have any issues, you can reach out to us at [email protected] and we'll try and help.

$1,199.00
$1,299.00
$1,299.00
$1,299.99
$1,199.00
$1,299.00
$134.00
13" (M1, 8GB, 256GB) Silver

$1,299.00

$1,189.00

Coupon

Price with $60 promo code APINSIDER. Plus, save $50 on AppleCare with code. As always, if you have any issues, you can reach out to us at [email protected] and we'll try and help.

$1,249.99
$1,299.00
$1,299.00
$1,299.99
$1,199.00
$1,249.00
$110.00
13" (M1, 8GB, 512GB) Space Gray

$1,499.00

$1,349.00

Coupon

Price with $50 promo code APINSIDER. Add AppleCare and save another $50 with same coupon! As always, if you have any issues, you can reach out to us at [email protected] and we'll try and help.

$1,449.99
$1,499.00
$1,499.00
$1,499.99
$1,399.00
$1,494.00
$150.00
13" MacBook Pro (M1, 8GB, 512GB) Silver

$1,499.00

$1,350.99

Coupon

Price with $49 promo code APINSIDER. Plus, save $50 on AppleCare with the same code. As always, if you have any issues, you can reach out to us at [email protected] and we'll try and help.

$1,399.99
$1,339.00

Coupon

Exclusive price for AI readers. To activate the deal, click through the B&H pricing link for this configuration through AppleInsider's desktop site. Can't see the special price? Reach out to us at [email protected] and we'll try to help.

$1,499.00
$1,499.99
$1,399.99
$1,494.00
$160.00
13" MacBook Pro (M1, 8GB, 1TB) Space Gray

$1,699.00

$1,549.00

Coupon

Price with $150 promo code APINSIDER. Plus, save $50 on AppleCare with the same code. If you have any issues, you can reach out to us at [email protected] and we'll try and help.

n/a

$1,699.00
$1,699.00

n/a

n/a

n/a

$150.00
13" MacBook Pro (M1, 8GB, 1TB) Silver

$1,699.00

$1,549.00

Coupon

Price with $150 promo code APINSIDER. Plus, save $50 on AppleCare with the same code. If you have any issues, you can reach out to us at [email protected] and we'll try and help.

n/a

$1,699.00
$1,699.00

n/a

n/a

n/a

$150.00
13" MacBook Pro (M1, 8GB, 2TB) Space Gray

$2,099.00

$1,899.00

Coupon

Price with $200 promo code APINSIDER. Plus, save $50 on AppleCare with the same code. If you have any issues, reach out to us at [email protected] and we'll try and help.

n/a

$2,099.00
$2,099.00

n/a

n/a

n/a

$200.00
13" MacBook Pro (M1, 8GB, 2TB) Silver

$2,099.00

$1,899.00

Coupon

Price with $200 promo code APINSIDER. Plus, save $50 on AppleCare with the same code. If you have any issues, reach out to us at [email protected] and we'll try and help.

n/a

$2,099.00
$2,099.00

n/a

n/a

n/a

$200.00
13" (M1, 16GB, 256GB) Space Gray

$1,499.00

$1,389.00

Coupon

Price with $110 promo code APINSIDER. Plus, save $50 on AppleCare with the same code. If you have any issues, you can reach out to us at [email protected] and we'll be happy to assist.

n/a

$1,499.00
$1,499.00

n/a

n/a

n/a

$110.00
13" MacBook Pro (M1, 16GB, 256GB) Silver

$1,499.00

$1,379.00

Coupon

Price with $120 promo code APINSIDER. Plus, save $50 on AppleCare with the same code. As always, if you have any issues, you can reach out to us at [email protected] and we'll try and help.

n/a

$1,499.00
$1,499.00

n/a

n/a

n/a

$120.00
13" MacBook Pro (M1, 16GB, 512GB) Space Gray

$1,699.00

$1,589.00

Coupon

Price with $110 promo code APINSIDER. Plus, save $50 on AppleCare with the same code. If you have any issues, you can reach out to us at [email protected] and we'll be happy to assist.

n/a

$1,699.00
$1,699.00

n/a

n/a

n/a

$110.00
13" MacBook Pro (M1, 16GB, 512GB) Silver

$1,699.00

$1,579.00

Coupon

Price with $110 promo code APINSIDER. Plus, save $50 on AppleCare with the same code. If you have any issues, you can reach out to us at [email protected] and we'll be happy to assist.

n/a

$1,699.00
$1,699.00

n/a

n/a

n/a

$120.00
13" MacBook Pro (M1, 16GB, 1TB) Space Gray

$1,899.00

$1,749.00

Coupon

Price with $150 promo code APINSIDER. Plus, save $50 on AppleCare with the same code. If you have any issues, you can reach out to us at [email protected] and we'll try and help.

n/a

$1,899.00
$1,899.00

n/a

n/a

n/a

$150.00
13" MacBook Pro (M1, 16GB, 1TB) Silver

$1,899.00

$1,789.00

Coupon

Price with $110 promo code APINSIDER. Plus, save $50 on AppleCare with the same code. If you have any issues, you can reach out to us at [email protected] and we'll be happy to assist.

n/a

$1,899.00
$1,899.00

n/a

n/a

n/a

$110.00
13" MacBook Pro (M1, 16GB, 2TB) Space Gray

$2,299.00

$2,149.00

Coupon

Price with $150 promo code APINSIDER. Plus, save $50 on AppleCare with the same code. If you have any issues, you can reach out to us at [email protected] and we'll try and help.

n/a

$2,299.00
$2,299.00

n/a

n/a

n/a

$150.00
13" MacBook Pro (M1, 16GB, 2TB) Silver

$2,299.00

$2,099.00

Coupon

Price with $200 promo code APINSIDER. Plus, save $50 on AppleCare with the same code. If you have any issues, reach out to us at [email protected] and we'll try and help.

n/a

$2,299.00
$2,299.00

n/a

n/a

n/a

$200.00