Arlo wired video doorbell now supports Apple HomeKit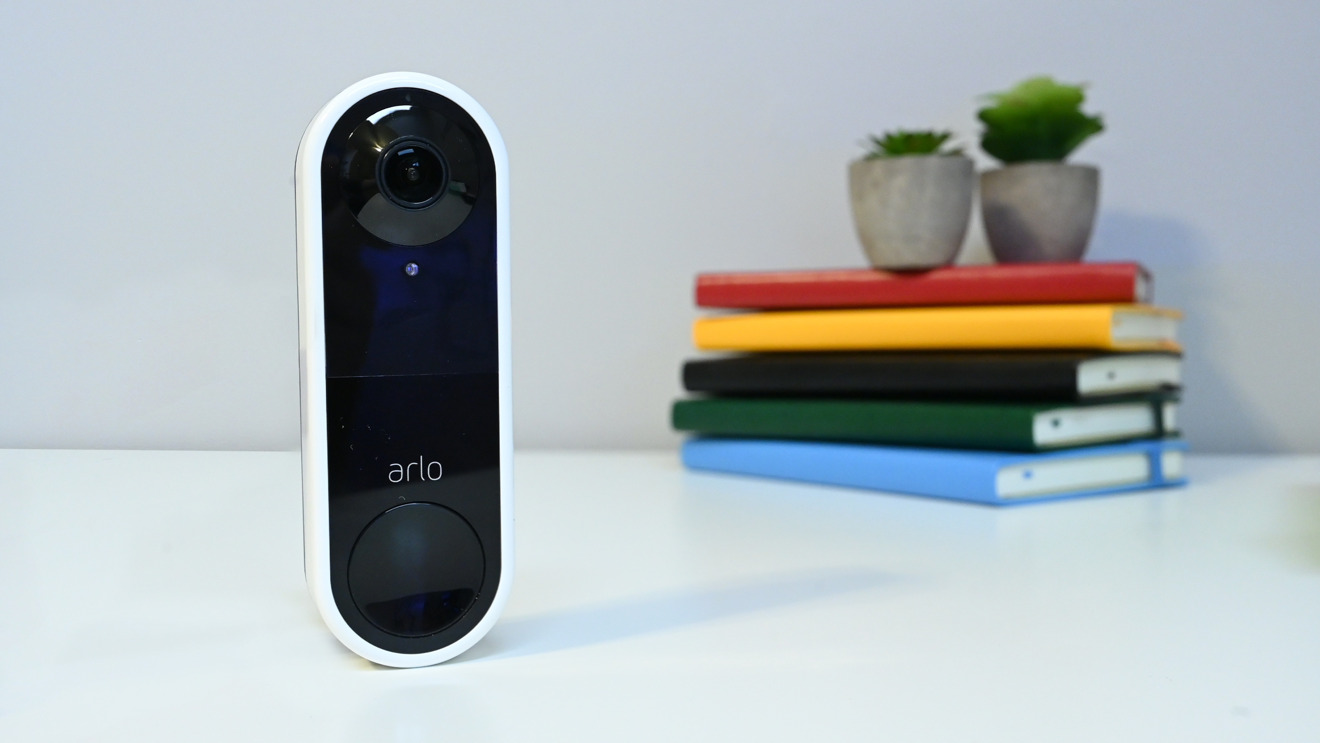 Arlo has quietly updated its wired video doorbell to fully support Apple's HomeKit platform including chiming on HomePod.
The Arlo wired doorbell joins the several other Arlo cameras that support HomeKit and is Arlo's first doorbell to support the platform. Currently, there are seven different Arlo cameras that are compatible with HomeKit.
Arlo's HomeKit-capable cameras
Arlo Ultra
Essentials Video Wired Doorbell
Arlo Pro 3
Arlo Pro 3 Floodlight Camera
Arlo Pro 2
Arlo Pro
Arlo Baby Camera
While the Arlo Essentials Video Doorbell Wired can connect directly to Wi-Fi, to use HomeKit you must connect the device to one of Arlo's compatible SmartHubs.
Arlo SmartHub models and firmware required for HomeKit compatibility
VMB5000: 1.14.0.9_137_8e45094
VMB4540: 1.15.0.2_371_f7780e1
VMB4500: 1.14.0.2_2777
VMB4000: 1.14.0.2_2776
When connected to HomeKit, the Arlo Video Doorbell shows in the Home app with your other HomeKit accessories. Its motion sensor can trigger any HomeKit scenes or accessories such as turning on your porch lights when someone approaches at night.
The video feed can also be viewed on Apple TV. When someone presses the doorbell, it can be configured to chime on any HomePods in your home.
In our review of the Arlo Video Doorbell we were very impressed but longed for HomeKit support.
The wired Arlo Video Doorbell is available on Amazon for $117. Arlo also offers a wire-free version of its video doorbell. The wire-free version does not currently support HomeKit.