Google wraps up $2 billion Fitbit acquisition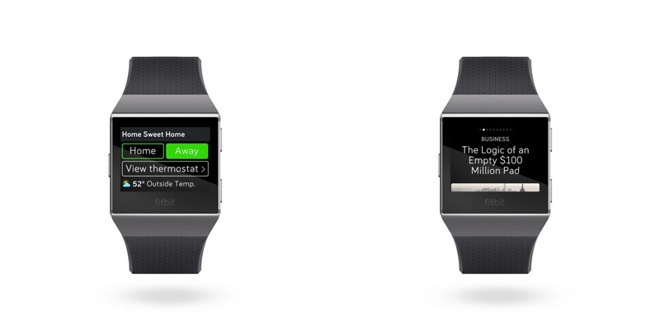 After more than a year of fighting for regulatory approval, Google has concluded its $2.1 billion acquisition of Fitbit, and is promising to silo Fitbit data away from Google's ad business.
The completion of the deal was announced by Google's Rick Osterloh in a post on Thursday morning. The post noted that Fitbit users' privacy will be maintained — and those promises may have been part of the long approval time.
"This deal has always been about devices, not data," wrote Osterloh. "We've been clear since the beginning that we will protect Fitbit users' privacy. We worked with global regulators on an approach which safeguards consumers' privacy expectations, including a series of binding commitments that confirm Fitbit users' health and wellness data won't be used for Google ads and this data will be separated from other Google ads data."
Osterloh also says that it will maintain access to Android APIs for interoperability with the ecosystem. Additionally, third-party service access will also be continued, globally.
Google first announced the deal on November 1, 2019. Google's offer was for $7.35 per share in cash. The deal was expected to close following regulatory approval in 2020, but the expected close was extended several times, as the company was slow in getting international regulator approval.
"Fitbit has been a true pioneer in the industry and has created engaging products, experiences and a vibrant community of users," Osterloh said in a statement at the time. "By working closely with Fitbit's team of experts, and bringing together the best AI, software and hardware, we can help spur innovation in wearables and build products to benefit even more people around the world.
Multiple analysts say that Fitbit's value has more to do with user data collection, than with hardware. Even after the acquisition announcement, Fitbit made deals with insurance companies to bundle the product in with customer health offerings. It continues to try to expand its revenue in a crowded low-end fitness tracking market, increasingly squeezed by the Apple Watch.
Over time, Fitbit has tried to focus on cheaper products versus the Apple Watch. In 2015, the Fitbit Surge added more features like GPS to try to fight the Apple Watch, with some success. Similarly, in 2017, Apple continued to widen the wearable technology gap with a more flexible system versus the Fitbit Ionic.