Google buying FitBit for $2.1 billion to advance fight against Apple Watch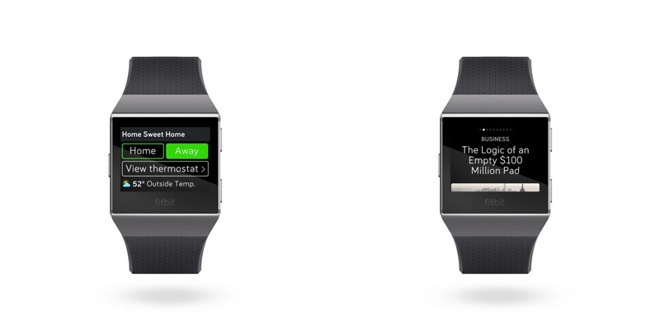 Google has announced that a deal is in place for it to buy FitBit, in a share purchase deal worth $2.1 billion.
The deal was announced following a halt in trading the shares on early Friday morning. The deal was said to be floated on Tuesday, following a period of back-and-forth discussions between Alphabet and Fitbit.
"Fitbit has been a true pioneer in the industry and has created engaging products, experiences and a vibrant community of users," Google's Rick Osterloh said in a statement. "By working closely with Fitbit's team of experts, and bringing together the best AI, software and hardware, we can help spur innovation in wearables and build products to benefit even more people around the world.
Fitbit cut its revenue forecast for the year in July, lighting the latest round of conversation about the financial stability of the company. At the time, it cited poor sales of the Versa Lite in the face of unnamed competition — likely the Apple Watch.
Multiple analysts say that Fitbit's value has more to do with user data collection, more than hardware. The company has been making deals with insurance companies to bundle the product in with customer health offerings, and is trying to expand its revenue in a crowded low-end fitness tracking market, increasingly squeezed by the Apple Watch.
In August, the company launched the Versa 2. The device brings functionality closer to that of the Apple Watch, with it adding Alexa, near-field communication for online payments, and storage for music and user media on-device.
The Versa 2 retails for $199. The Apple Watch Series 5 starts at $399, but the Apple Watch Series 3 sells for $199 — and is more full-featured than the Versa 2 for Apple owners.
Over time, Fitbit has tried to focus on cheaper product versus the Apple Watch. In 2015, the Fitbit Surge added more features like GPS to try to fight the Apple Watch, with some success. Similarly, in 2017, Apple continued to widen the wearable technology gap with a more flexible system versus the Fitbit Ionic.
Fitbit's quarterly earnings will be announced on November 6.
Google's offer is for $7.35 per share in cash. The deal is expected to close following regulatory approval in 2020.