Fitbit's new financial worries are just its latest in a long line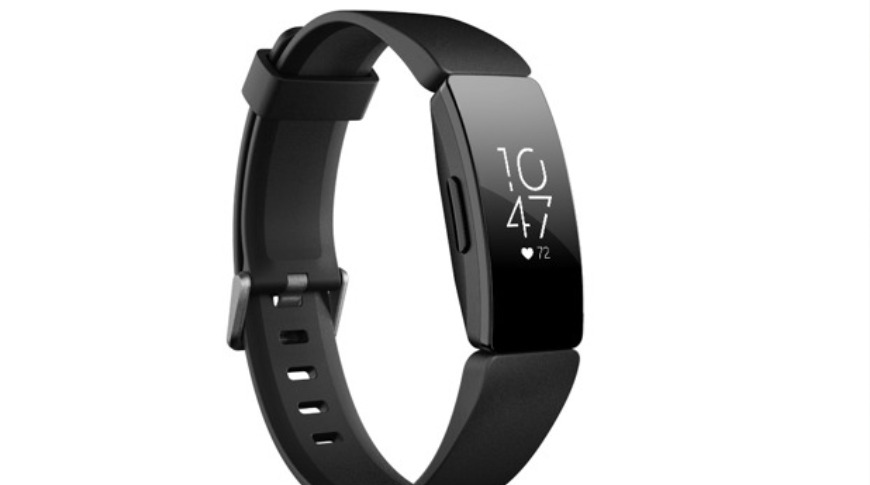 AppleInsider is supported by its audience and may earn commission as an Amazon Associate and affiliate partner on qualifying purchases. These affiliate partnerships do not influence our editorial content.
For a company that's a household name and is producing a hugely successful product, Fitbit has a remarkable history of lurching from crisis to crisis.
It's a device you wear on your wrist and which gathers data to help you have a fitter, more active life. There have been different models, constantly revised and updated, and there have been security issues about what data the devices are overhearing.
But enough about Apple Watch, let's just examine what's happening with Fitbit.
The parallels with the market for Apple Watch, and the parallels with how the two companies are treated and traded, are remarkable.
Apple Watch is a smartwatch that, increasingly, includes health features. Fitbit is a range of devices, including smartwatches like the newest Versa Lite, that have traditionally concentrated on health and fitness.
Right now, Fitbit's shares have dropped considerably, following its financial earnings call for the quarter. Alongside many positive points, the company admitted to weaker than expected sales for its main Apple Watch competitor, the Fitbit Versa Lite.
And looking ahead to the next quarter, it issued a warning that revenues are expected to be up to 15% lower than originally predicted.
"With weaker Versa Lite sales, we are lowering the midpoint of our 2019 revenue guidance by $95 million to $1.455 billion from $1.550 billion," said the company in a press release, "and now expect full year 2019 revenue to be $1.43 billion to $1.48 billion."
We've been here before
Fitbit has been around since 2007, and this is not the first time its shares have fallen. It also isn't the first time that the company has potentially faced serious problems.
"We probably have a list of seven times that the company was close to death," co-founder James Park told Forbes back in 2015. While he didn't read out the list, it's likely that at least one of the times was in 2011 when privacy became a hot issue.
When you get a Fitbit, you sign up to a service and all of the data that your device records is saved there. Fitbit shares data, much as Apple Watch does, to promote competition. When it reveals some information online, though, it sometimes goes further than it should and the result is embarrassing data being posted and readable.
Specifically, one category of activities that Fitbit tracks was being revealed. "Sexual activity, active, vigorous effort," was being listed with the duration of the, ah, workout shown next to it.
It used to be in Apple Stores
Also likely to be on Park's list of times the company almost died, was the moment when Apple ceased selling its products in retail and the online Apple Stores. It did that when the Apple Watch came out, and naturally Fitbit's Park had an opinion.
"We look at it from a consumer point of view," Park said. "[Apple Watch] is a computing platform, but that's really the wrong way to approach this category from the very beginning."
Usually it's Apple who claims to have thought about products from the user's point of view, but this time, it was Fitbit trying to claim that position.
Fitbit did claim a position as a household name, and it did so both through investing greatly in advertising after it lost the Apple Store outlet, and through making devices that work well.
Just over a year after the Apple Watch launch, Fitbit bought smartwatch maker Pebble. Perhaps it was spending too much on acquisitions, maybe the company's running costs were too high, or maybe investors were noticing how well Apple Watch was doing.
Whatever the reason, Fitbit's stock dropped radically. While it recovered well, the company has had more financial lurches than it or investors would want.
It got called on this rollercoaster, though, in 2016 when CNBC's Jim Cramer talked interviewed James Park and asked about Fitbit's guidance. Cramer said that it had become routine for Fitbit to announce incredible profits, but then warn of "tepid" future expectations in its guidance.
"We are a fitness social network that is coupled to hardware," responded James Park on Cramer's Mad Money show, "and we are on the cusp of transitioning the mission and purpose of our company from a consumer electronics company to a digital healthcare company."
Three years on, Fitbit is again reporting profits, yet issuing warnings in its guidance for the next quarter.
Amongst the AppleInsider staff, it's split about 50/50 as to whether we see more Fitbit devices in the wild, or Apple Watches. Regardless, as good as Apple Watch is, it's better when there is strong competition. So here's hoping there isn't an eighth time that Fitbit faces near death.