Apple AirPods Pro return to $199 this weekend at Amazon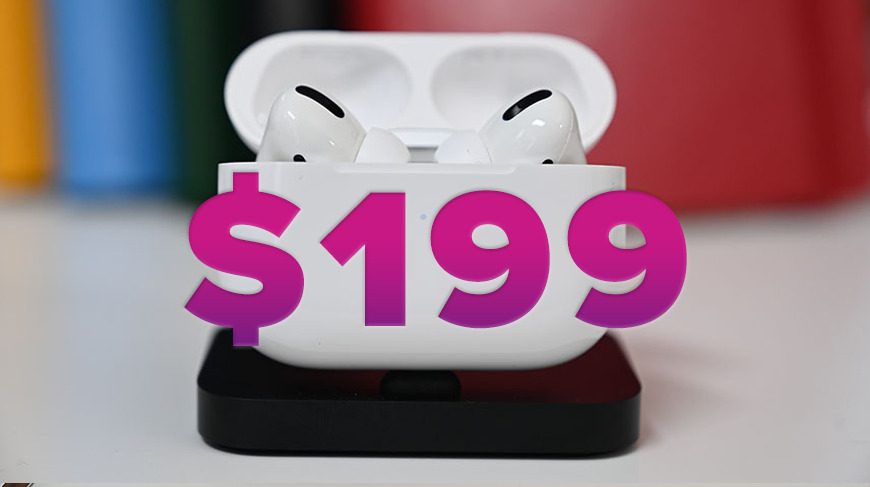 Amazon's fan-favorite $199 AirPods Pro deal is back, with units in stock and ready to ship at $50 off.
$199 AirPods Pro special
Readers shopping for the best AirPods Pro deal can save $50 instantly on the wireless earbuds at Amazon.
The $199 promotion matches the lowest price available on the premium earbuds, which feature active noise cancellation and a customizable fit (thanks to three sizes of silicone ear tips included).

There are plenty of additional deals in our AirPods Price Guide, with prices as low as $128.98.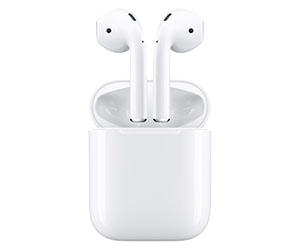 AirPods
---
Configurations
Discount
Apple AirPods Pro

$249.00

$199.00

Coupon

Price with $20 promo code APINSIDER. As always, if you have any issues, you can reach out to us at [email protected] and we'll try and help.

$199.99

$219.99

$219.00

$249.00

Coupon

Price with coupon code appleinsider. As always, if you have any issues, you can reach out to us at [email protected] and we'll try and help.

$249.99

$219.00

$249.99
$50.00
Apple AirPods With Charging Case

$159.00

$145.00

$119.99

$136.99

$129.00

$141.67

Coupon

Price with coupon code appleinsider. As always, if you have any issues, you can reach out to us at [email protected] and we'll try and help.

$159.99

$140.00

n/a
$39.01
Apple AirPods With Wireless Charging Case

$199.00

$169.99

place order

$169.95

$157.00

$170.34

Coupon

Price with coupon code appleinsider. As always, if you have any issues, you can reach out to us at [email protected] and we'll try and help.

$199.99

$175.00

n/a
$42.00
Apple Wireless Charging Case For AirPods

$79.00

$79.00

$69.00

$69.00

back order

$63.24

Coupon

Price with coupon code appleinsider. As always, if you have any issues, you can reach out to us at [email protected] and we'll try and help.

$79.99

n/a

n/a
$15.76
Apple AirPods (First-gen)

$159.00

sold out

sold out

$169.00

sold out

sold out

n/a

n/a

n/a
$0.00
AirPods Max Space Gray

$549.00

place order

sold out

place order

back order

sold out

n/a

n/a

n/a
$0.00
AirPods Max Silver

$549.00

place order

place order

place order

back order

sold out

n/a

n/a

n/a
$0.00
AirPods Max Green

$549.00

place order

sold out

pre-order

back order

n/a

n/a

n/a

n/a
$0.00
AirPods Max Sky Blue

$549.00

place order

sold out

place order

back order

n/a

n/a

n/a

n/a
$0.00
AirPods Max Pink

$549.00

place order

sold out

place order

back order

n/a

n/a

n/a

n/a
$0.00
Additional Apple deals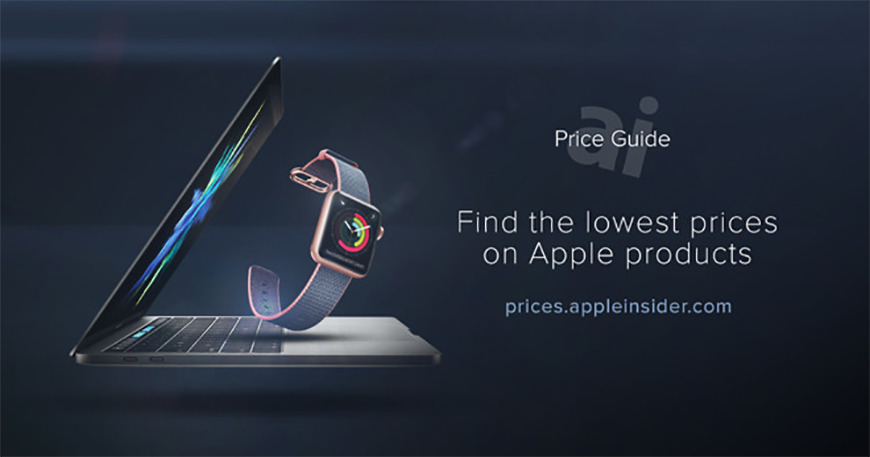 AppleInsider and Apple Authorized Resellers are also running additional exclusive discounts on other Apple hardware that will not only deliver the lowest prices on many of the items, but also throw in bonus savings on AppleCare, Office 365 and more. Here are some of the promotions: