How to change Siri's voice on iPhone or Mac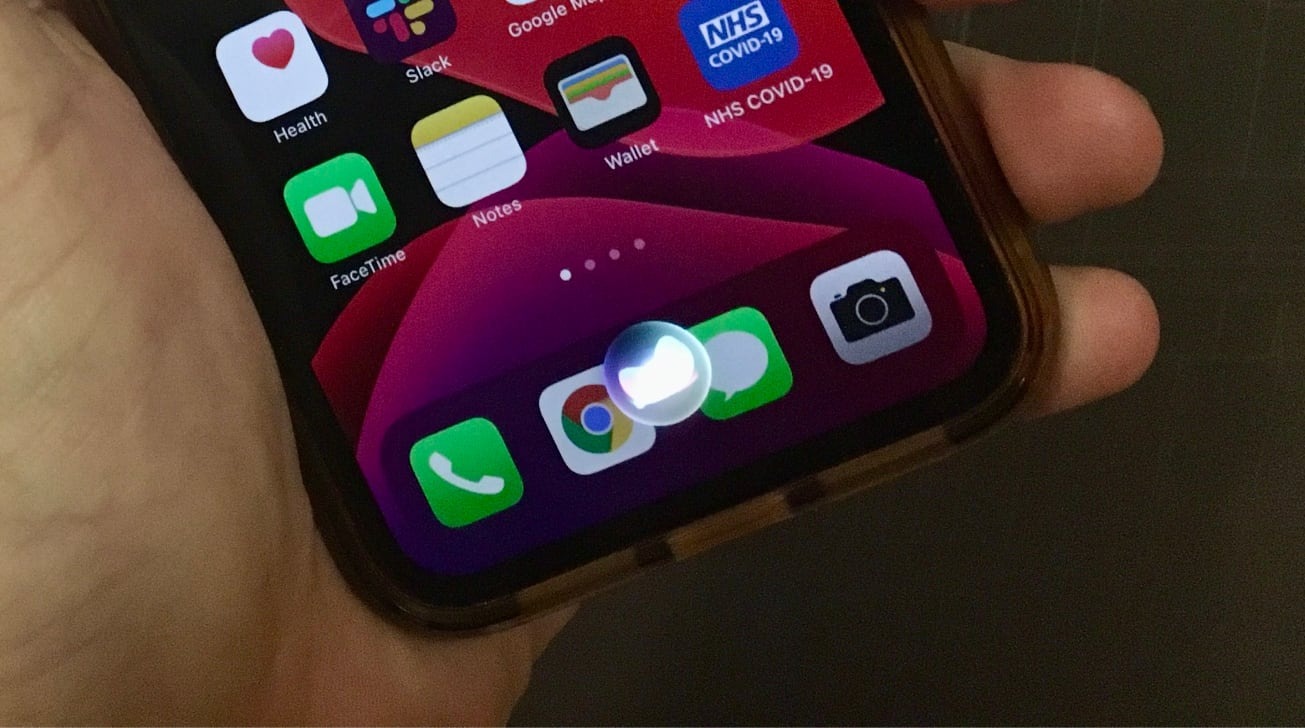 AppleInsider is supported by its audience and may earn commission as an Amazon Associate and affiliate partner on qualifying purchases. These affiliate partnerships do not influence our editorial content.
Whether it's because you don't like Apple's default choice of Siri voice, or because you simply want a change, you can change Siri's language, accent, and gender. Here's how to do it.
Siri's voice has been improved over the years, but she chiefly still sounds like the same woman she always did — if you're in the US. If you're in the UK instead, for instance, Siri sounds like he always did.
Apple offers different Siri voices in different countries, but you don't have to stick with the one you get. You can pick any of them, and change between them as you want.
That does mean that you can pick a Siri voice that speaks your language, but you can also choose between male and female voices. Plus in most cases there is a further small range of options within each gender and language.
Why you might change Siri's voice
Changing the voice makes exactly no difference to how well Siri listens to you. It can, though, make all the difference to how well you hear Siri reply.
That could be in terms of how clear a voice is. It's probably apocryphal, but there have been claims that the frequency of an average woman's voice is more audible in high noise environments.
More certainly, if you and a partner or colleague have different Siri voices, you'll always know which one of you should be annoyed at the words "I didn't quite catch that."
Note, though, that it's one Siri voice per device. If you've set up your HomePod or HomePod mini to recognize each person in your family, they still get the one Siri voice back.
So perhaps the real reason to have a different Siri voice is just to have a change. Switch to a new voice and switch back when you're bored. The only thing you lose is, potentially, a few moments as a new voice is downloaded to your device.
How to change Siri voice on iPhone and iPad
Go to Settings, Siri & Search
Tap on Siri Voice
Choose an accent
Choose whether you want a male or female voice
Rather than changing an accent, you could go through that Siri Voice setting and instead choose Language. This will get you a different range of voices.
Still, changing language is more significant than changing either gender or accent. If you choose to swap to any other language, you will temporarily lose the ability to use "Hey, Siri."
That really is just temporary, as all you have to do to regain it is retrain Siri to listen for your "Hey, Siri" command. However, more permanently — until you switch languages back again — you can lose more.
Depending on the language involved, your iPhone will warn you that, "HomePod voice recognition and Personal Requests are not available" in your chosen language. You might imagine that this is because Apple just hasn't got to every language yet, but it's more confusing than that.
Switch from your current language, then switch back, and you may be presented with the same warning. That can be the case even if you'd previously been merrily asking your HomePod what you next appointment is.
A quick fix to that is to open the Home app, choose the HomePod, then go to Settings, Personal Requests. Turn Require Authentication to Never, and your HomePod will answer you again. It's not ideal, but it's quick.
How to change Siri's voice on Apple Watch
You can't. Not directly. If you have an Apple Watch Series 4 or later, which can optionally speak to you, there is no voice control setting.
Instead, Apple Watch mirrors your iPhone so if you want a different voice coming out of your Watch, you need to change it on your iPhone.
How to change Siri's voice on Mac
Go to the Apple menu and choose System Preferences
Select Siri
Choose from the Language dropdown menu
Then choose from the Siri voice dropdown menu
Make sure Voice Feedback is set to On
If that last option is not to set to On, you can change Siri's voice all you like, you're not going to hear anything.
Other Mac and iOS voices
Although it's Siri we usually think of when we talk about our devices speaking to us, there is also VoiceOver. This option in Settings, Accessibility in iOS comes with an even greater range of voices.
They are all used for the accessibility feature VoiceOver, though. Siri won't be changed by your altering these.