Apple pays $163.3M for historical unmatched song royalties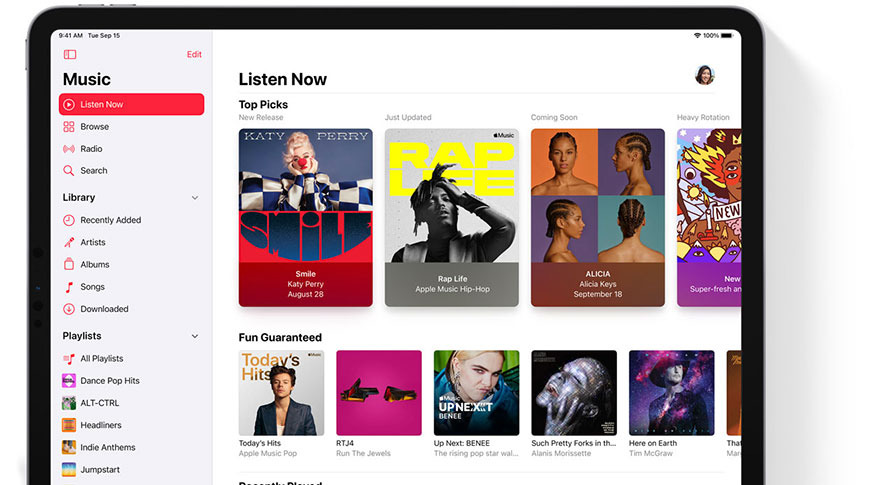 Apple and a number of major streaming music services recently paid a total of $424,384,787 in accrued historical unmatched royalties to a body formed under the Music Modernization Act, with the large sum expected to be meted out to songwriters and publishers starting this April.
The Mechanical Licensing Collective on Tuesday announced it has taken receipt of royalty payments and corresponding usage data from 20 streaming providers as per 2018's Music Modernization Act's limitation on liability for past infringement, reports Variety.
Apple and its Apple Music was the biggest contributor with $163.34 million, followed by Spotify's $152.23 million. Amazon and Google also chipped in with respective payments of $42.74 million and $32.86 million. Smaller streaming companies like Pandora, SoundCloud, and Tidal also put money in the pot.
"Songwriters and music publishers have for years fought to ensure they were paid accurately and fully by digital streaming services," National Music Publishers Association President and CEO David Israelite said in a statement. "Unmatched money' has plagued the industry and today, thanks to the Music Modernization Act, we know that it amounts to just under $425 million - not including money previously paid out in multiple million-dollar settlements. The Mechanical Licensing Collective obtaining this historically unmatched money, doing the research to find its owners, and giving copyright owners a transparent process to claim what is theirs is exciting progress that paves the way for the future growth of streaming that will benefit the entire industry."
Designated by the U.S. Register of Copyrights in July 2019, the MLC is responsible for administering a compulsory license for the use of music by digital services. That includes the processing and payout of mechanical royalties from streaming in the U.S.
The MLC began to exercise a new blanket license for streaming services on Jan. 1. An improvement over a song-by-song licensing scheme that was previously in place, the blanket method is designed to deliver royalties to rights holders in a more timely manner, the report notes.
With help from digital service providers, the MLC developed and implemented specifications for song usage reports that inform royalty payouts. The group plans to provide more information about historical unmatched royalties through its website.