Apple employees were major donators to Biden election campaign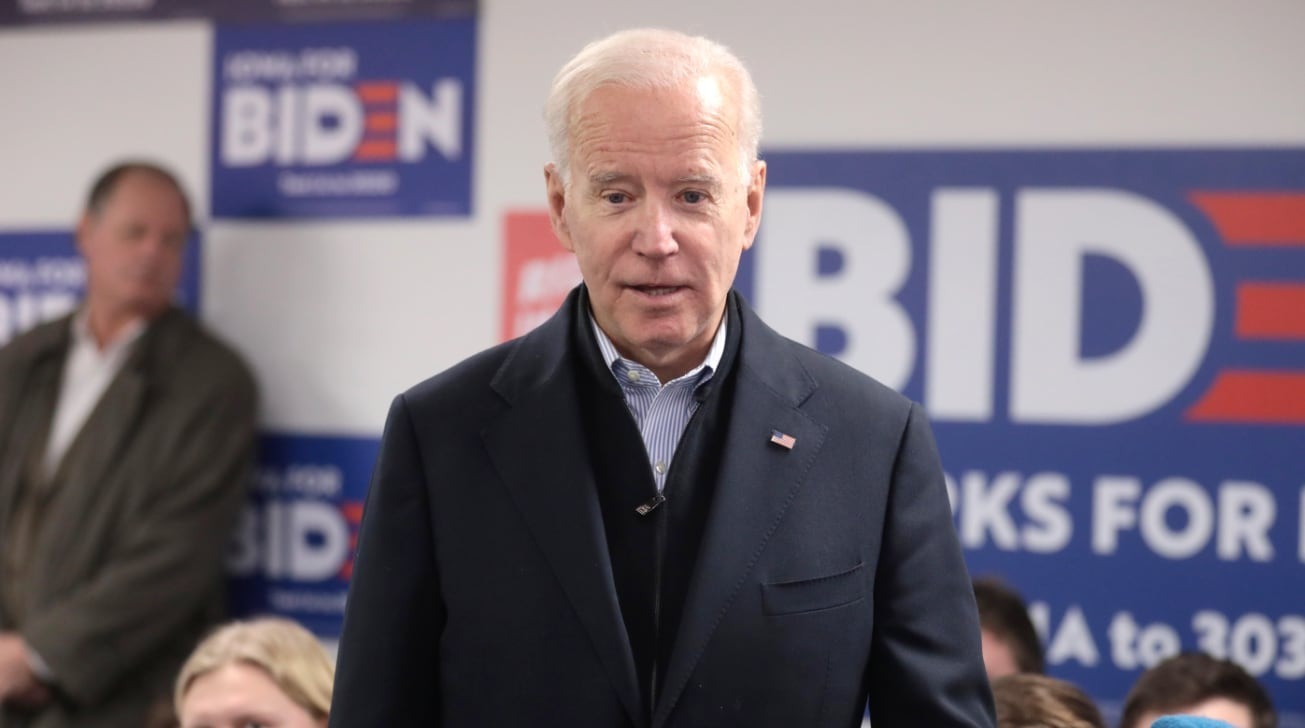 The presidential campaign of Joe Biden received considerable donations from employees of tech companies, campaign finance records reveal, with Apple employees reportedly the fourth-largest source of funding.
President Joe Biden's campaign and supporting joint fundraising committees saw a high level of donations from employees linked to the five tech giants for the 2020 election, an investigation reveals. Employees from Apple, Alphabet, Microsoft, Amazon, and Facebook provided at least $15.1 million in total to the campaign.
The employee donations from each company, collected by the main Biden campaign and joint fundraising committees, are also the five largest sources of donations on the list, as analyzed by the Wall Street Journal. The data used declarations from employees identifying who their employer is, which did not apply to everyone.
While individuals could donate up to $2,800 to a candidate, their employer's disclosure is only required for donations valued at $200 or more. This limitation makes it entirely plausible for the amount donated by the group to be higher than reported.
According to the report, Apple's employees made up the fourth-largest group, at just under $2 million. The figure just beats the $1.9 million donated by Facebook employees, the fifth-place group.
The top position went to Alphabet employees with $5.3 million, followed by Microsoft with $3.2 million, and Amazon with $2.8 million.
By contrast, donations to Biden's campaign from employees Goldman Sachs Group, Bank of America, Wells Fargo, Citigroup, and JPMorgan totaled $3.7 million, a group figure dwarfed by Alphabet's employees.
In previous elections, the employee donations list had more non-tech companies at the top of the pile. In 2016, Hillary Clinton's top five had Apple, Google, and Microsoft joined by law firm Morgan & Morgan and JPMorgan Chase. For Barack Obama, top contributions stemmed from Google and Microsoft, as well as law firm DLA Piper, Deloitte, and Time Warner.
The analysis of donation disclosures arrives at a time when the tech companies are facing considerable scrutiny by the government and regulators. The tech giants have been accused of censorship and not doing enough to prevent the spread of misinformation, and have been targeted by the Safe Tech Act in response.
There have also been attempts to introduce new antitrust legislation to curtail the power of tech companies and their control over platforms, following exhaustive investigations.
The high number of donations from tech company employees can also be an issue for their critics, fearful of how much the White House may appease donors. In December, a joint letter from 33 groups urged Biden to "reject the influence" of major tech companies, accusing them of wielding "immense influence" over elections and being a serious threat to "privacy, democracy, innovation, and Americans' economic well-being."