There's a Space Gray HomePod shortage - but it probably doesn't mean much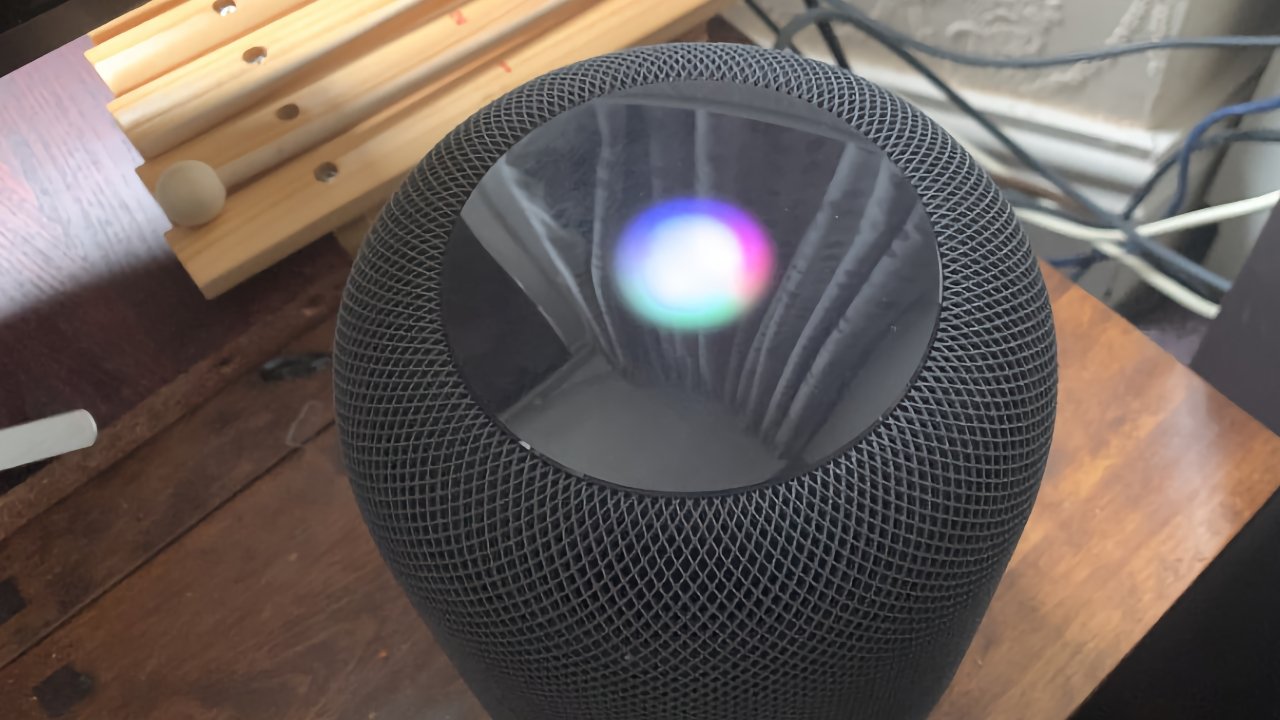 AppleInsider is supported by its audience and may earn commission as an Amazon Associate and affiliate partner on qualifying purchases. These affiliate partnerships do not influence our editorial content.
There is no available stock of Apple's Space Gray HomePod internationally, but given the last year, it probably doesn't mean much — if anything at all.
French Apple site Consomac is reporting what, in translation, it's calling "an amazing shortage of black HomePod." The site speculates that this means an end to the Space Gray model, but bases this chiefly on the mistaken belief that it's out of stock in America, too.
"The availability of the large HomePod model in its black version has suddenly deteriorated," Consomac says in translation, "there are now eight to ten weeks of waiting on the Apple Store, and zero stock in store. A totally opposite situation to the white model, which is available for delivery the day after the order and also in stock in store.
"This strange situation is found in the United States, where ordering a black model is no longer even possible!" continues the site. "'Not available at the moment,"' says Apple without saying more."
"It may simply be a supply glitch, but it is also tempting to see here the first signs of a decline in stocks in anticipation of a future revision," says Consomac.
Apple's US site is showing "not available," which is unusual but not unknown. Over the last year, the pandemic has seen this pop up from time to time on products like the iPad Pro, iMac, and both the Intel and M1 Mac mini.
It is true that at present French customers will have to wait between eight weeks and 10 weeks for the black HomePod. German residents have to wait between three weeks and four weeks. However, customers in the UK, Spain, Japan, and Australia, all have the black HomePod available for immediate purchase and delivery.
Rather than any kind of indication of a revision coming, it's more a reflection of the complexities of supplying hardware worldwide.
Shoppers looking to purchase the Space Gray HomePod can find it at both TigerDirect and Best Buy. Apple Authorized Reseller B&H Photo is also accepting orders for MQHW2LL/A, but with a two to four week wait, indicating there are inventory constraints in the supply chain.
The HomePod has not been significantly updated or redesigned since its launch in 2017. It has, though, been followed more recently by the HomePod mini in 2020.