Netflix tests clampdown on password sharing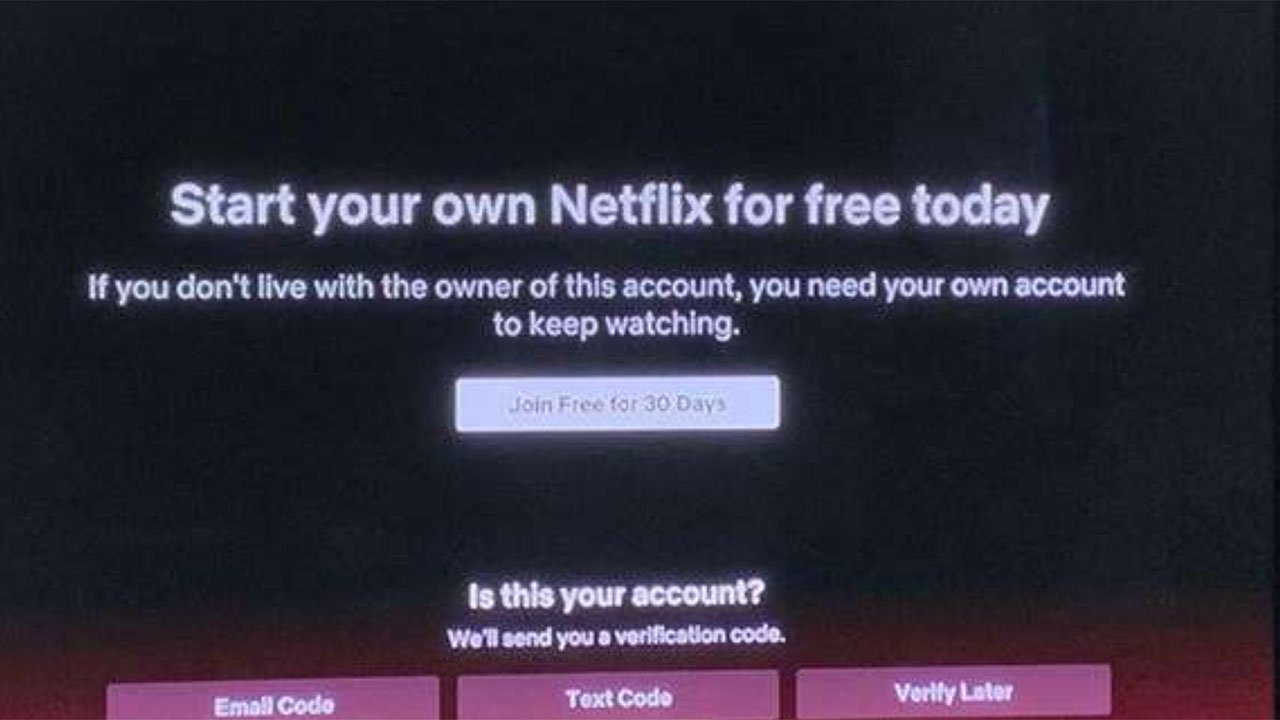 Netflix might soon take an uncompromising position on password sharing, as the company this week began to test a verification system designed to dissuade the common practice.
A select number of subscribers this week were met with a prompt reading, "If you don't live with the owner of this account, you need your own account to keep watching," reports The Streamable. Users were then asked to verify their account by entering a generated code sent via email or text.
"This test is designed to help ensure that people using Netflix accounts are authorized to do so," a Netflix representative told the publication.
It is unclear how Netflix is monitoring password usage, though an easy route would be IP address tracking.
The test is reportedly limited to customers accessing the service through smart TVs, though testing could expand at a later date and become standard policy. Alternatively, nothing might come of the test, as the company told CNBC it conducts "hundreds" of similar trials each year.
According to research firm Magid, about 33% of Netflix users share their password with at least one other person, CNBC reports. The practice leads to lost revenue for Netflix, though the firm has done little to thwart freeloaders in the past.
Netflix's basic $8.99-a-month price tier limits streaming to one screen, while the step-up $13.99 tier allows for shows to be streamed to two screens simultaneously. The service's terms and conditions restrict credential sharing to members of a single household.
Greg Peters, Netflix's chief product officer, in an interview with The Wall Street Journal in 2019 said the company monitors password sharing but had no plans to take action against those who access the service without authorization.