Twelve South launches MagicBridge Extended for Apple Magic Keyboard with number pad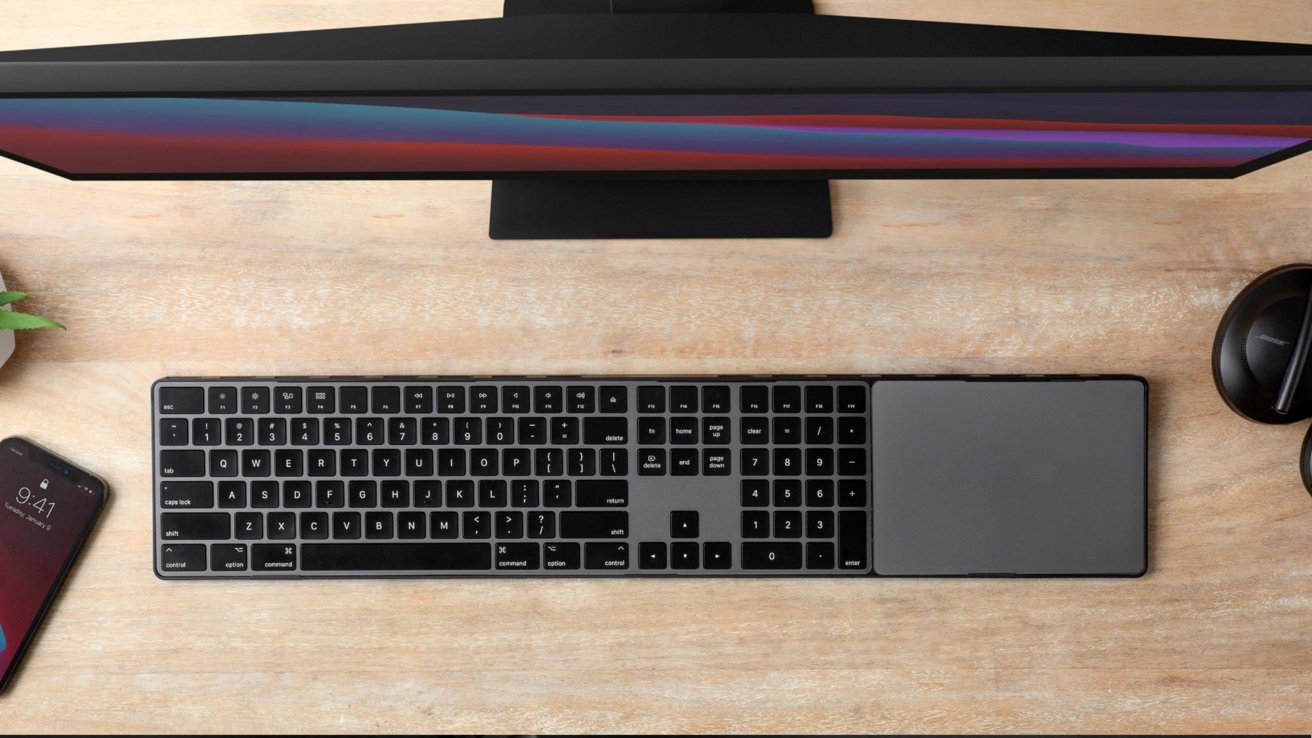 Twelve South is out with its latest accessory, the MagicBridge Extended that combines your Magic Trackpad 2 with your Magic Keyboard with Numeric Keyboard into a single device.
Aiming to tidy up your workspace, the MagicBridge Extended brings your two desktop accessories together into one. Twelve South previously launched the MagicBridge, but the larger version of the Magic Keyboard that included the number pad to the side didn't fit.
The MagicBridge Extended is created from polycarbonate which doesn't interfere with Bluetooth signals. The top has several grille openings which make it easy to connect your charging cables. The design allows for the trackpad to be mounted in the unit on the right or the left.

Inside are silicone pads that protect your accessories from getting worn.
With the two devices adjacent, you can place them both in your lap while controlling your Mac, which is a relaxed position you couldn't pull off with them separate.
The updated MagicBridge Extended is available now in black or white to match your Apple accessories for $49.99 from Twelve South.