Apple to use 85 Tesla 'Megapack' batteries in California energy project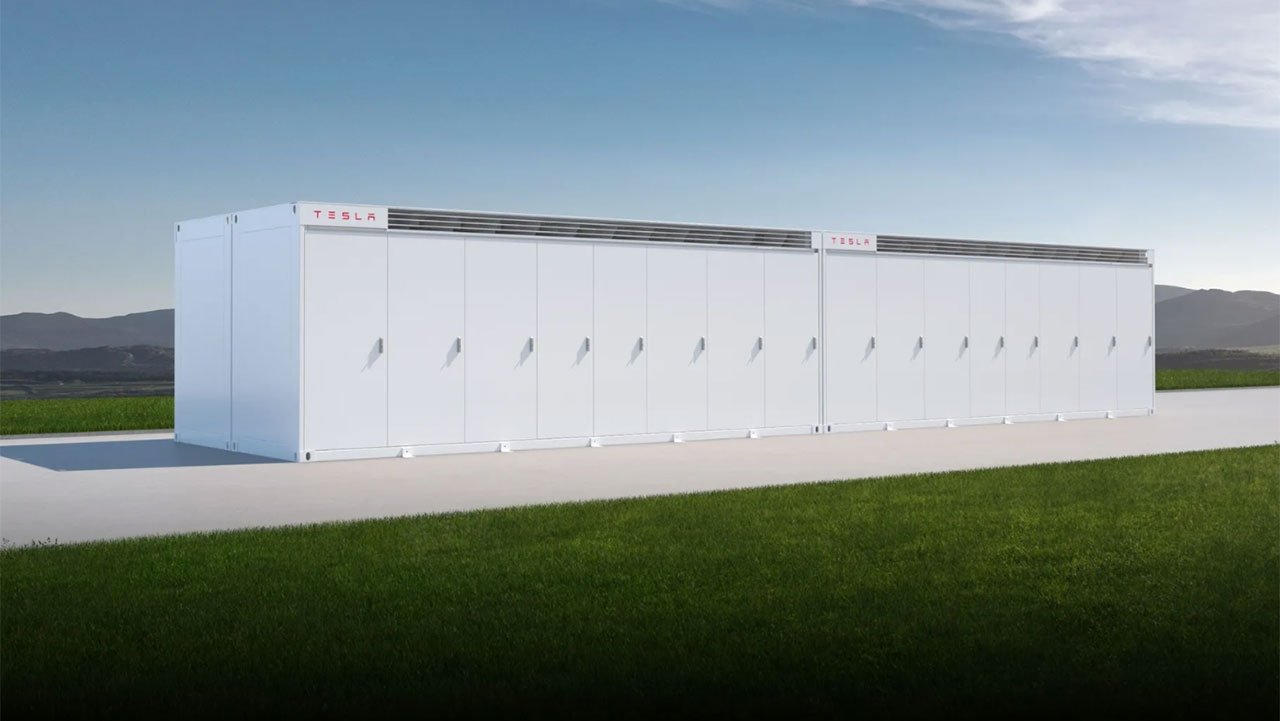 Apple will use an array of Tesla "Megapack" batteries for a grid-scale energy storage project at its solar farm in California, according to a report on Wednesday.
Announced today, Apple's program is designed to store some 240 megawatt-hours of energy — enough to power more than 7,000 homes for a day — at the company's 130-megawatt California Flats solar farm. The project is being hailed by the tech giant as one of the largest battery projects in the country.
According to documents filed with the Monterey County Board of Supervisors in 2020, and unearthed by The Verge, Apple plans to use 85 Tesla lithium-ion Megapacks as part of the initiative. Some of the energy stored in the batteries will reportedly be used to power Apple Park in Cupertino.
Unveiled in 2019, the Megapack is designed for installation at emissions-free power plants and acts as an alternative to so-called "peaker plants," or plants that serve as backups for local utility grids. The batteries come fully assembled with up to 3 megawatt-hours (MWhs) of storage and 1.5 MW of inverter capacity, Tesla says.
As noted by The Verge, Apple's 60MW installation is not the biggest Tesla has seen. Megapack setups of about 100MW were previously installed in Australia and Houston, Texas.
Though Apple and Tesla operate in largely different market sectors, the former's ambitions in the electric vehicle industry has caused friction in recent years. Poaching between the two companies accelerated in about 2015, with Tesla CEO Elon Musk infamously calling Apple the "Tesla graveyard." Musk in December said that he reached out to Apple CEO Tim Cook during the "darkest days of the Model 3 program" to discuss a potential buyout but was refused a meeting.