Tim Cook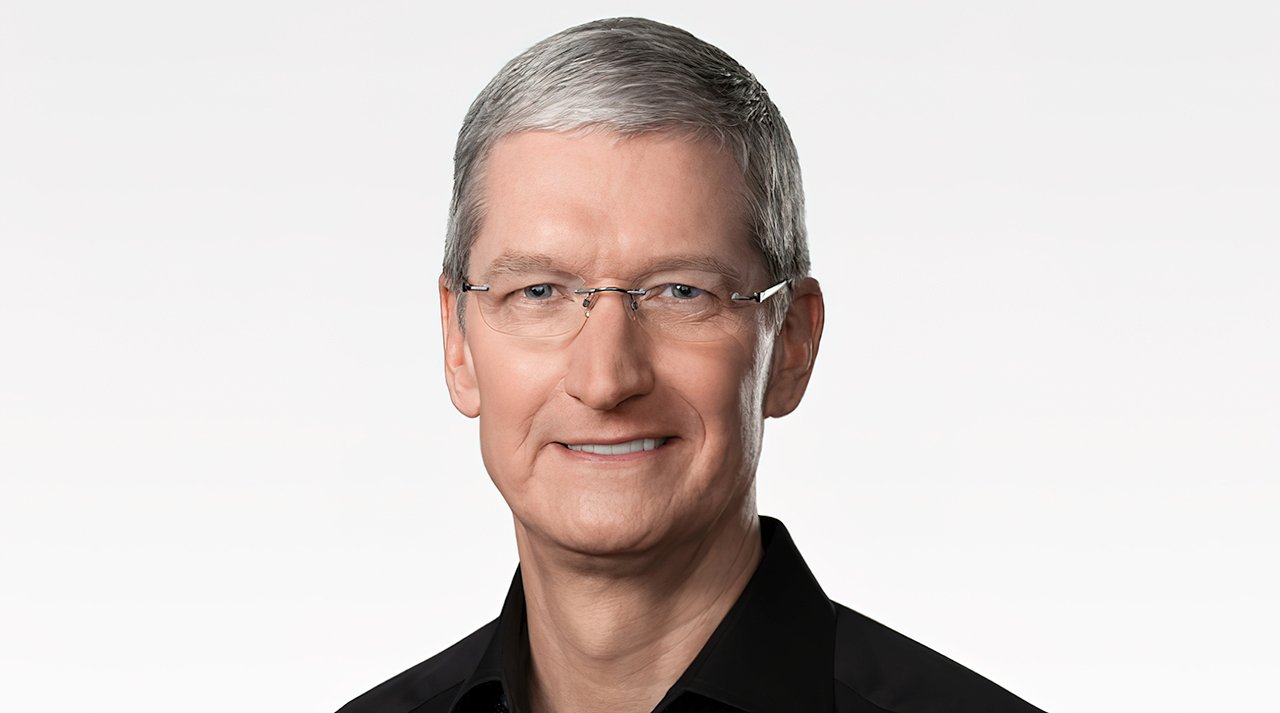 Apple has officially been led by Tim Cook as CEO since Steve Jobs died in 2011. He's actually run the company before that, during Jobs's health absences, but since joining in 1998, he's been key to how Apple went from near-bankruptcy to its present status as one of the world's largest companies.
● Apple's seventh CEO
● Politically more outspoken and engaged than his predecessors
● Reportedly "not a product person" compared to Steve Jobs
● Has also run Apple's retail operation
● Previously worked at IBM and Compaq
---
As Chief Executive Officer, Tim Cook is the face of Apple –– but his gigantic impact on the company goes back long before he replaced Steve Jobs in 2011.
Jobs recruited him in 1998 from Compaq, where he had been vice president for corporate materials for less than a year. Before that, Cook had been at IBM for over a decade, and at that time, it would've seemed peculiar to leave the PC world to join Apple. The rivalry between IBM, plus its clone makers like Compaq, and Apple may have quietened down, but it was chiefly because Apple was failing.
Apple was in such a poor state that even Cook says that "any purely rational consideration" meant he should stay with Compaq. Yet for all its success, Compaq made clone PCs so superficially it was no different from any other commodity computer manufacturer.
Tim Cook Joining Apple
"I was never going to find my purpose working some place without a clear sense of purpose of its own," said Cook in a 2017 commencement speech. "I tried meditation. I sought guidance and religion. I read great philosophers and authors. In a moment of youthful indiscretion, I might even have experimented with a Windows PC. And obviously, that didn't work."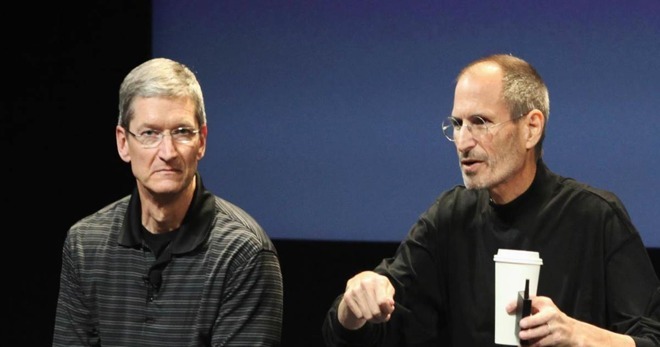 Cook says that within minutes of being interviewed by Steve Jobs, he knew he wanted to join the company –– and specifically that he wanted to help resurrect Apple.
Steve Jobs had begun the turnaround of Apple when he rejoined in 1996 and, famously, it was the iMac that began the climb back from the brink of bankruptcy. That very visibility of work of Jony Ive and the Design Team was crucial, yet the comparatively invisible role Cook took was at least as important even as he was not seen as a "product person" consumed with design issues.
It would also have been unpopular, as it was by Cook's choice that Apple closed factories and shuttered warehouses. Instead, Apple outsourced manufacturing and it also began the same kind of extremely well-controlled production that it has to this day. Where previously Apple made computers that would sit in warehouses for months before being sold, Cook got those months down to days.
He wasn't the only person to see the benefit of this. Before Cook even joined Apple, PC maker Dell had pursued the same model with the logic that having few computers in warehouses meant the ability to adapt.
"If I've got 11 days of inventory and my competitor as 80," said Michael Dell, "and Intel comes out with a new 450 megahertz chip, that means I'm going to get to market 69 days sooner."
Dell already had a comparatively streamlined production process because it built to order. Apple had to change a massive operation into one that should never again be caught out with too much unsold stock.
Investing smartly
Equally as important as managing a process that prevented stockpiling, was Apple's need to predict sales. We're now familiar with Apple selling out of devices on launch day, and that is as much about the benefit of advertising its success as it is saying the predictions failed.
Nonetheless, that prediction of demand is treated so seriously that there is an entire department at Apple that works on it. The current head of retail, Deirdre O'Brien, was instrumental in demand prediction for much of her three decades at Apple.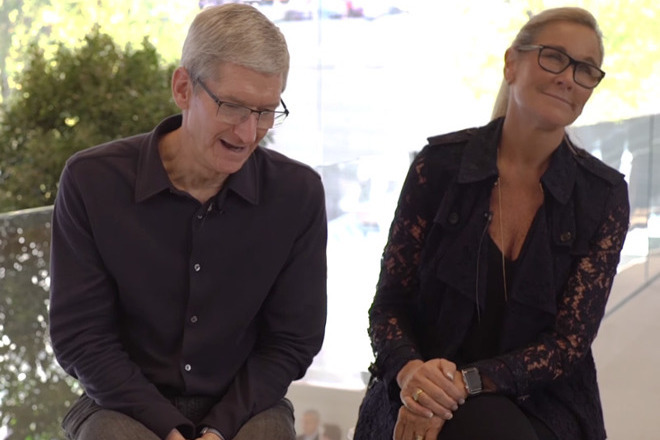 Under Tim Cook, and with the benefit of greater financial stability, Apple would take the unusual step of making very long-term investments in technology such as flash memory. Getting that right meant not only that Apple would have the supplies that it was going to need in its iPods and iPhone, but that other companies would not.
Consequently, Cook's work in streamlining and growing Apple became very well known in the industry, but it wasn't until 2009 that he really became anything of a public figure.
Tim Cook becomes CEO
In that year, he acted as overall CEO in the first of what would be three health-related absences by Steve Jobs. While Jobs continued to make decisions for the company, Cook actually ran it.
Shortly before Jobs's death in 2011 –– and at the Apple co-founder's suggestion –– Cook was formally made CEO of the company.
This made him the seventh Apple CEO and as of writing, he's overseen the company for 8 years. John Scully lasted for 10 years as CEO and Steve Jobs had the title for 14. It's still the case that Sculley ultimately had the most detrimental effect on Apple, and that Jobs had the most visibly successful. But Cook's tenure has seen the CEO role change more than ever.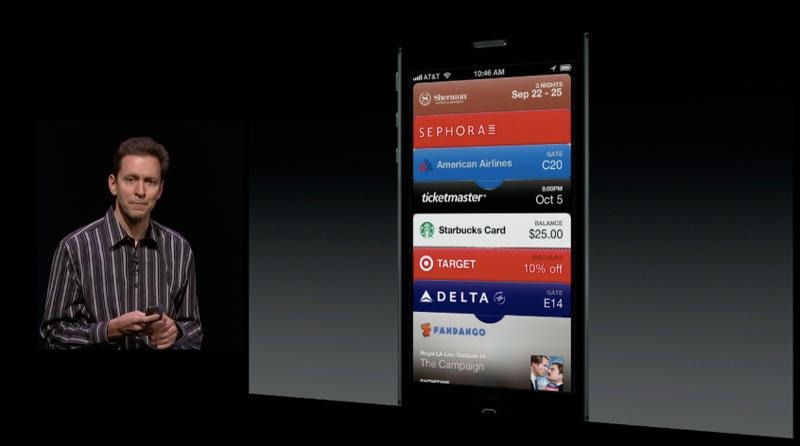 Both as an individual and as CEO, Cook has been far more outspoken politically than any of his predecessors. Where Jobs may perhaps have cultivated the public perception of him as the face of Apple, Cook has directly presented himself as such over issues ranging from privacy and security to sexuality.
Personal life
In 2014, Cook came out as gay specifically to use his position to help others.
"[If] hearing that the CEO of Apple is gay can help someone struggling to come to terms with who he or she is, or bring comfort to anyone who feels alone, or inspire people to insist on their equality," he said, "then it's worth the trade-off with my own privacy."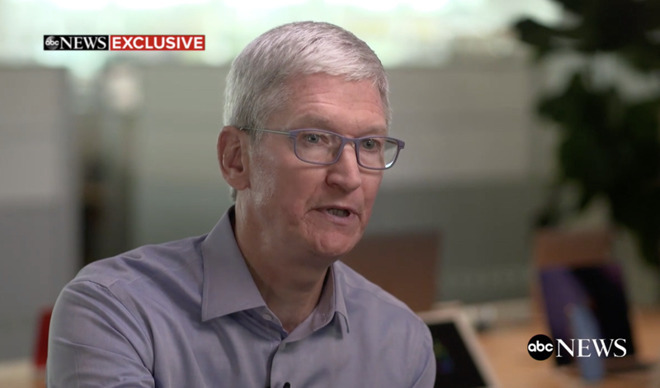 However, whether one disagrees with Cook or not, the former resistance is in line with his and Apple's stated position about protecting our privacy. And the latter is a shrewd politician who knows very well what battles like DACA are ones he cares about.
More than Steve Jobs ever did, Tim Cook now also speaks publicly about issues where technology intersects with issues of politics and especially privacy.
Philanthropy
While Cook is more visibly engaged with politics and security debates, he does continue to remain a particularly private individual. For all that he is instantly recognizable, he's still very much the face of Apple instead of a celebrity in his own right.
So, for instance, it's chiefly only through required financial disclosures that we learn of how Cook regularly donates significant sums of money to charities.
That's part of a plan where reportedly Cook intends to fund his nephew's education, and donate the rest of his money to charity.
Investments outside Apple
Unsurprisingly, Cook concentrates his efforts and attention nearly exclusively on Apple, or on issues where the company plays a part. He does, however, regularly work out at a gym.
In 2015, he invested money in the shower company Nebia, and reportedly takes an active interest in advising the firm, too.