Apple, Tim Cook, Deirdre O'Brien jointly file in support of DACA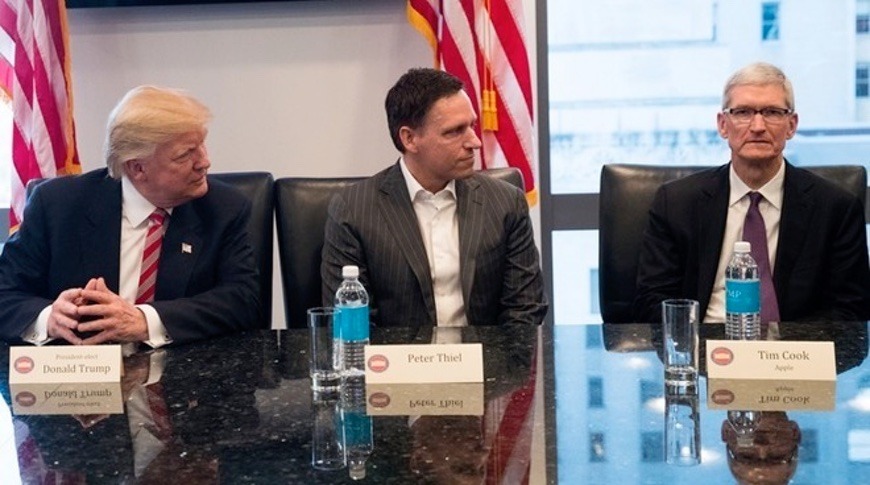 Apple has filed a brief with the Supreme Court supporting the preservation of the Deferred Action for Childhood Arrivals program, with CEO Tim Cook and SVP for Retail and People Deirdre O'Brien putting their names on the filing alongside the company for the first time.
The Supreme Court is set to undertake an examination of the legality of the DACA program's removal in this term, following its ending by the Trump administration. The program was wound down in 2017, despite widespread support of the program by many companies and prominent individuals to keep DACA in operation, with President Trump ultimately deciding to dismantle the immigration protections and passing the issue on to Congress.
In a continuation of attempts to protect those covered by DACA and facing deportation, Cook, O'Brien, and Apple have supplied an amicus brief to the Supreme Court, supporting DACA and urging for action to keep those affected by its removal from being forced out of the United States.
The brief profiles five Dreamer employees of Apple, as well as their supervisors, to show how they have contributed both to the company and the country. The unique backgrounds of the Dreamers are highlighted as a source of their skills and grit that turned into success for both themselves and Apple, as well as helping the iPhone maker innovate.
Apple is currently the employer of 443 Dreamers across 36 states, a figure that has in fact increased since 2017, when Apple had 250 Dreamers. The individuals came from more than 25 countries, and serve a wide variety of roles, including hardware and software engineers, technicians, Geniuses at retail stores, and Apple's support and operations teams.
"We can say from experience that DACA promotes innovation— for us at Apple and for companies all across the United States," the brief advises. "Their personal stories, work ethic, and success inspire us. Apple and companies like it would be weaker and less competitive without these extraordinary individuals in our workforce. They have earned the right to continue to contribute to our company and to our society."
The five profiled employees are identified by their initials, such as "D.O." who arrived from Mexico at the age of eight. In his profile, it discusses his watching of his mother struggling to find a steady job then resorting to hard manual labor in fields, prompting D.O.'s work to further his passion for computers into learning to code and assisting others, before working at Apple as a software development engineer in California.
His supervisors highlighted his work ethic and skills, commenting "He was learning so fast that we couldn't even keep up with him," and that it was an "easy decision to hire him." Given his "determination, ability to learn, and keenness to provide new ideas," D.O. has become a "well-respected team member."
Listing a core Apple value in the belief that equal opportunities should be available to all, regardless of background, the brief suggests "The United States is at its best when all people are free to pursue their dreams." DACA is "an embodiment" of ideals of the US, where people "who seek to make a better life for themselves and their families" are welcomed into the country.
Citing the patriotism, dedication to families and communities, and a commitment to making the country better, DACA participants "are as American as any of us," Apple reasons. "We collectively have a moral obligation to uphold our end of the bargain," the brief states. "When we do, our country will be richer for it."
DACA refers to an immigration policy where the children and young adults of undocumented immigrants brought to the United States at a young age were given protections that enabled them to live and work in the United States. The program, created under President Barack Obama in 2012 and operating under a rolling two-year renewal cycle, persisted until the Trump administration made the decision to end it.
Opponents of its ending claim the participants could be deported to a country that they have never spent any real time living in, due to spending most of their lives in the United States. It is estimated more than 700,000 "Dreamers," the term used to describe those covered under DACA, could face leaving the country following the loss of the initiative.
The decision to terminate by Trump prompted a series of attempts by many tech companies and other organizations to call for the program to be kept intact. Legal challenges were also issued against DACA's ending, with two preliminary injunctions from lower courts forcing the allowance of renewals in the program for the moment, but the Supreme Court's hearing of arguments on the matter in November will ultimately decide the fate of the Dreamers.
Cook has been a vocal supporter of keeping DACA, including asking President Donald Trump to keep the program active and in one September 2017 interview declaring "This is unacceptable, this is not who we are as a country." In February 2019, Cook and Apple joined a coalition of more than 100 companies in applying pressure to Congress to pass immigration legislation protecting Dreamers, but so far Congress has yet to make such reformations.
The inclusion of both Cook and O'Brien's names on the brief alongside Apple is a first for the two executives, as they have never done so for such a brief in the past. Apple has a history of providing briefs in important cases, like one in July which listed the company alongside 200 other corporations in a filing to the Supreme Court calling for existing sex discrimination laws to protect LGBT workers.