FCC launches official speed test app for broadband data collection program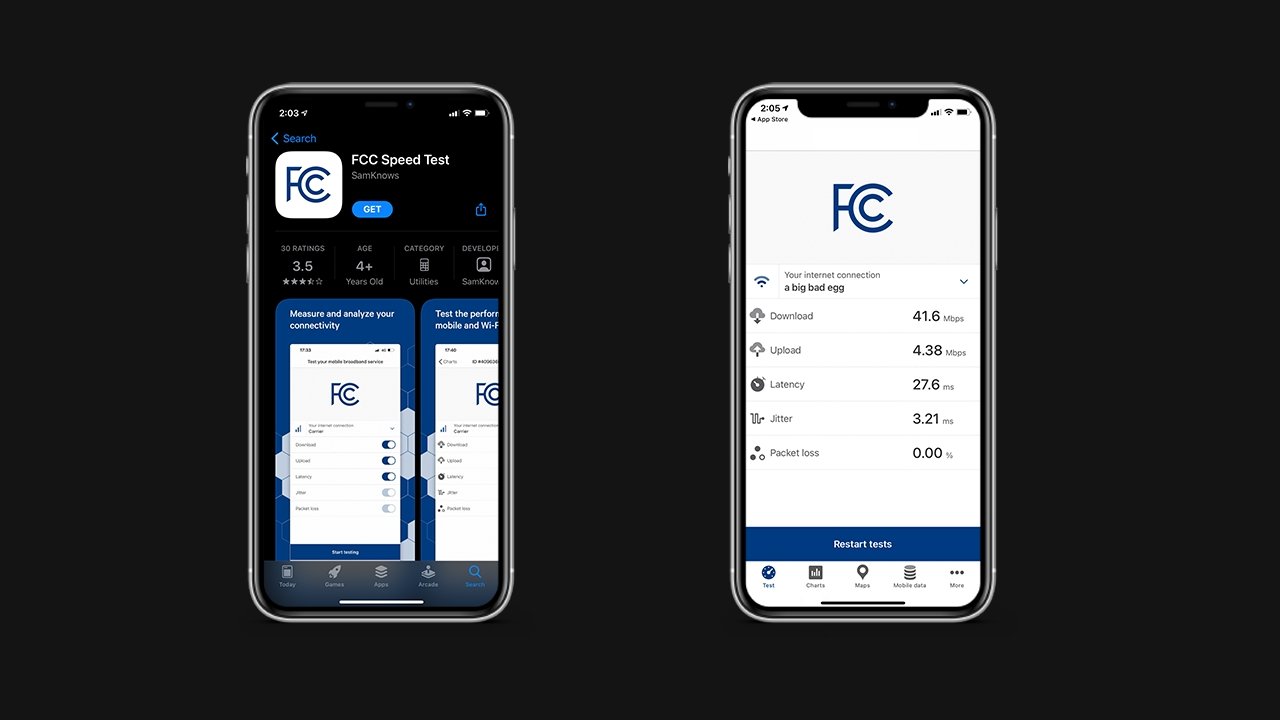 The FCC's official speed test app is live on the App Store, allowing customers to test the performance of their in-home and mobile broadband networks.
The Federal Communications Commission has launched an official speed test app to help collect data amid bipartisan calls to update broadband standards.
The app, called "FCC Speed Test," will show users their network performance test results, which they can directly compare against what their ISP says they should get. In addition to the test results, the app also sends the results to the FCC as part of its Measuring Broadband America Program.
As part of our Broadband Data Collection effort to collect comprehensive data on #broadband availability across the U.S., we're encouraging the public to download the FCC's Speed Test app. https://t.co/fv0IMpYUKC

— The FCC (@FCC) April 12, 2021
Before consumer data collection efforts, the FCC went by ISP self-reported data only. Historically, the FCC calls an entire service area that spans about 50 square miles sufficiently covered if even only a single address had access to 25 Mbps download and 3 Mbps upload speeds.
It isn't clear if the speed test app will change the coverage area delineations, or will have any real impact on what the FCC defines as broadband.
Broadband customers can share their broadband experiences using this form on the FCC website. Additional consumer resources and information about the collection program are available here.