Apple Card Family expands availability to spouses, children over 13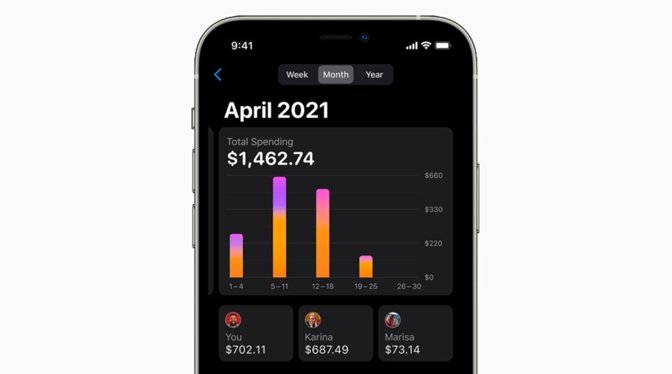 AppleInsider may earn an affiliate commission on purchases made through links on our site.
Apple has expanded Apple Card to enable multiple people to use it, with Apple Card Family allowing more than just the primary account holder to use the credit facility.
The first new announcement during Apple's "Spring Loaded" event was an update to Apple Card, adding the previously-rumored multi-user support. Launching in the U.S. in May, Apple Card Family will allow two people to co-own an Apple Card account.
Under Apple Card Family, two people can merge their credit lines together, which can help customers build credit together. It will also help those with poor credit get use of Apple Card, by sharing it with someone with better credit.
"We designed Apple Card Family because we saw an opportunity to reinvent how spouses, partners, and the people you trust most share credit cards and build credit together," said Apple VP of Apple Pay Jennifer Bailey. "There's been a lack of transparency and consumer understanding in the way credit scores are calculated when there are two users of the same credit card, since the primary account holder receives the benefit of building a strong credit history while the other does not."
Bailey continued "Apple Card Family lets people build their credit history together equally."
The card can be shared with any eligible customers aged 18 or older as a co-owner, but it can also be used by more people. It can be shared with up to five people via the Wallet, including those aged 13 or older, with the added option to set individual spending limits and controls.
The added facility also means existing Apple Card users can merge their accounts together for a higher shared credit limit, while also keeping the lower APR of the two accounts. Benefits such as Daily Cash will continue to be available.