Amazon's $599 M1 Mac mini deal offers cheapest price on record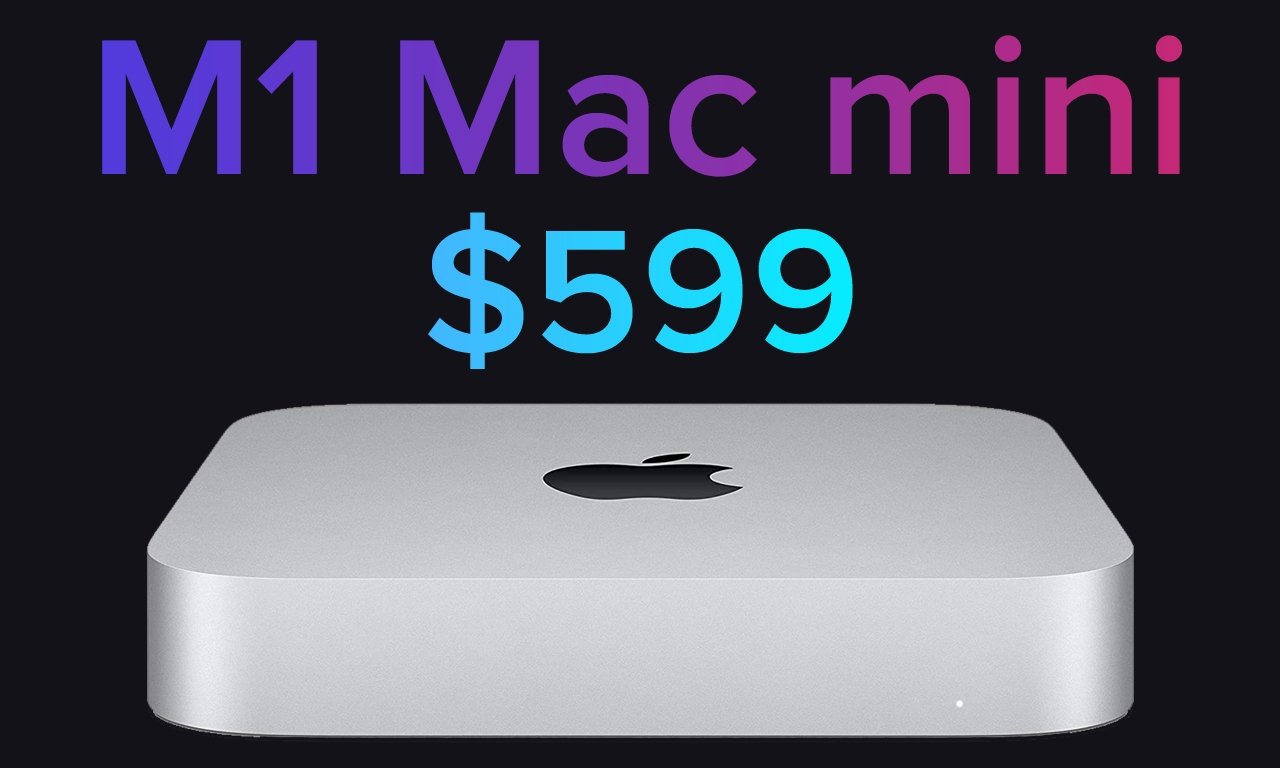 AppleInsider is supported by its audience and may earn commission as an Amazon Associate and affiliate partner on qualifying purchases. These affiliate partnerships do not influence our editorial content.
Apple's most affordable M1 Mac just got cheaper, with Amazon issuing a bonus in-cart $69 discount on top of instant savings on the Mac mini, dropping the price to a record low $599.
$599 M1 Mac mini deal is here
AppleInsider's Deals Team has been waiting for Amazon to hit the sub-$600 mark on the standard M1 Mac mini, and today is the day.
Now $100 off thanks to a $30 instant rebate stacked with a new $69.01 in-cart discount, this hidden gem of a deal delivers the lowest price available on the M1, 8GB, 256GB model, according to the AI M1 Mac mini Price Guide. It's also $45 cheaper than the next lowest price using the price comparison tool.

Shoppers looking for the best Mac mini deal on another set of specs can also find exclusive savings on every other configuration in the Price Guide, with promo code discounts knocking up to $110 off the Mac mini line.

M1 Mac mini Prices
AppleInsider may earn commission on products purchased through affiliate links.
---
Configurations
Discount
M1, 8GB, 256GB

$699.00

Coupon

Price with $34 promo code APINSIDER. Same code takes $20 off AppleCare. As always, if you have any issues, you can reach out to us at [email protected] and we'll try and help.

$50.00
M1, 8GB, 512GB

$899.00

Coupon

Price with $24 promo code APINSIDER. Plus, save $20 on AppleCare with the same code. If you have any issues, reach out to us at [email protected] and we'll try and help.

$44.95
M1, 8GB, 1TB

$1,099.00

Coupon

Price with $50 promo code APINSIDER. The same code discounts AppleCare by $20. If you have any issues, reach out to us at [email protected] and we'll try and help.

n/a

n/a

$54.95
M1, 8GB, 2TB

$1,499.00

Coupon

Price with $50 promo code APINSIDER. The same code discounts AppleCare by $20. If you have any issues, reach out to us at [email protected] and we'll try and help.

n/a

n/a

$74.95
M1, 16GB, 256GB

$899.00

Coupon

Price with $100 promo code APINSIDER. Plus, $20 off AppleCare with the code. As always, if you have any issues, you can reach out to us at [email protected] and we'll try and help.

n/a

n/a

$100.00
M1, 16GB, 512GB

$1,099.00

Coupon

Price with $100 promo code APINSIDER. Plus, $20 off AppleCare with the code. As always, if you have any issues, you can reach out to us at [email protected] and we'll try and help.

n/a

n/a

$100.00
M1, 16GB, 1TB

$1,299.00

Coupon

Price with $100 promo code APINSIDER. Plus, $20 off AppleCare with the code. As always, if you have any issues, you can reach out to us at [email protected] and we'll try and help.

n/a

n/a

$100.00
M1, 16GB, 2TB

$1,699.00

Coupon

Price with $110 promo code APINSIDER. Plus, save $20 on AppleCare with the same code. If you have any issues, you can reach out to us at [email protected] and we'll try and help.

n/a

n/a

$110.00
Plus many more Apple deals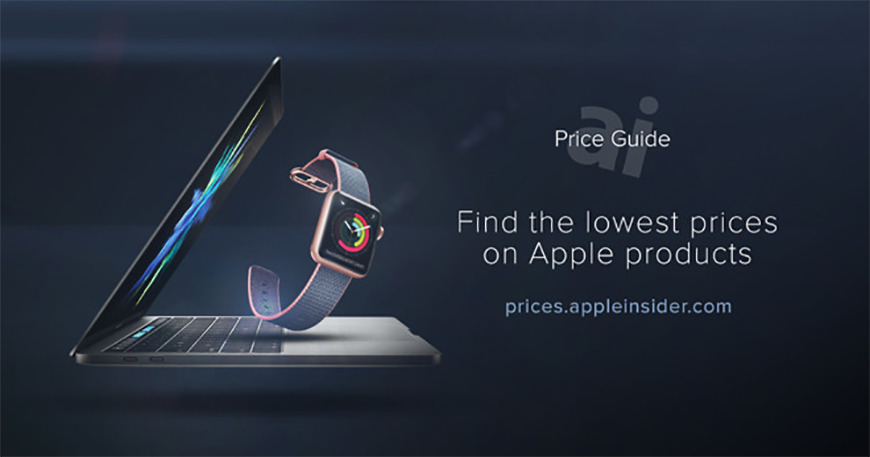 AppleInsider and Apple Authorized Resellers are also running additional promotions on Apple hardware that will not only deliver the lowest prices on many of the items, but also throw in bonus savings on accessories and more. Here are just a few of the deals, plus a record breaking discount on a lifetime Babbel subscription: