Apple TV+ review: 'Trying' keeps up the charm in season 2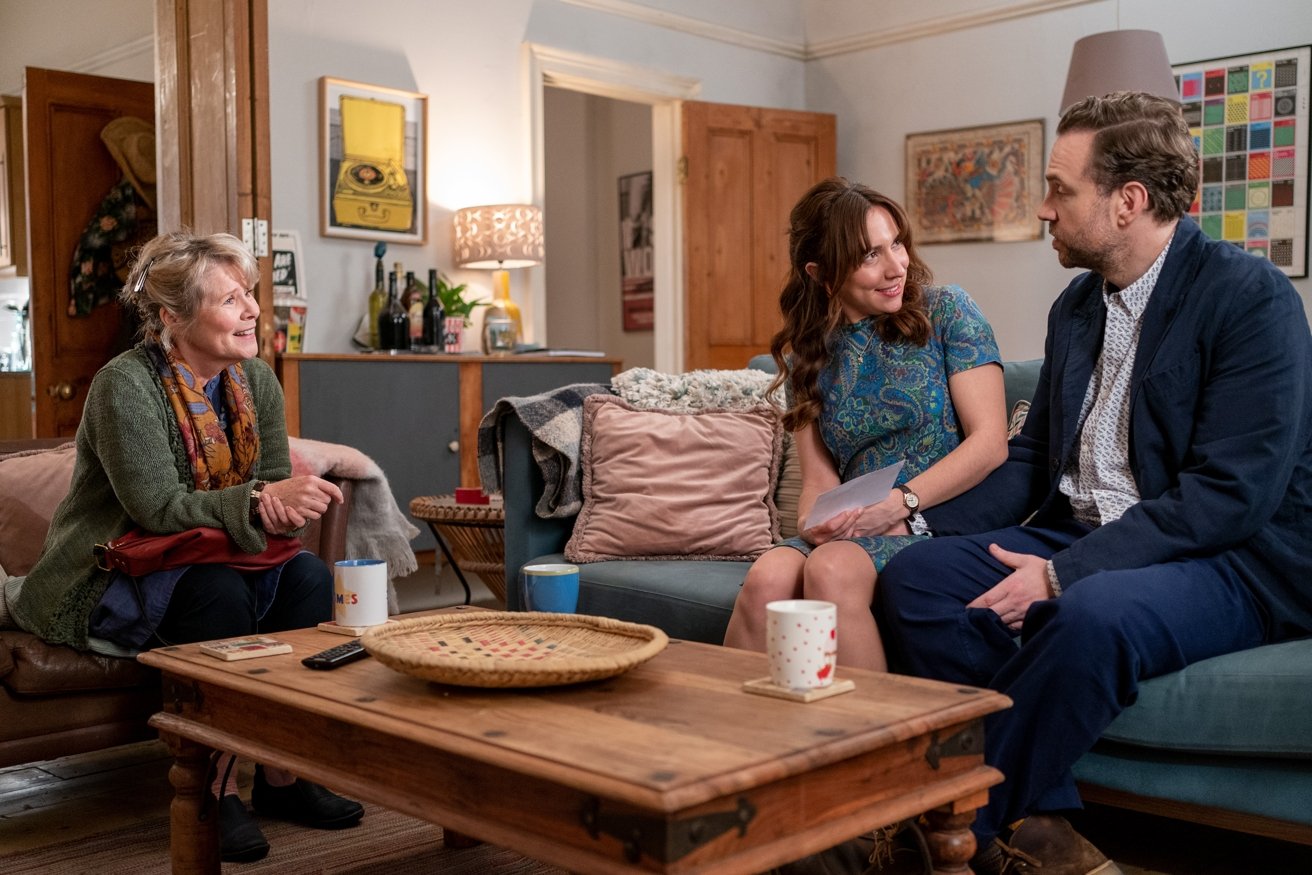 AppleInsider is supported by its audience and may earn commission as an Amazon Associate and affiliate partner on qualifying purchases. These affiliate partnerships do not influence our editorial content.
The "other" cheerful London-set comedy on Apple TV+ keeps on doing what it did well in its first season: A lot of comedy and even more sweetness.
In mid-2020, Apple TV+ debuted two different half-hour comedy shows, both set in London and featuring an overwhelming ethos of happiness, cheerfulness, and positivity. One of those shows, Ted Lasso, became a huge hit, and the show Tim Cook himself has called one of his favorites.
The other of those shows, Trying, didn't break through nearly to that degree. It hasn't won major awards, it is never put forward as a significant part of Apple's advertising, and it doesn't get shoutouts from Apple's CEO during keynote events.
But its first season was a gem, establishing an air of charm and humor, and featuring a couple with fantastic chemistry.
Trying returns for its second season on May 21, and has already been renewed for a third. The new season is not particularly different in tone, look or plot from the first one, and it continues to deliver the winning mix of laughs and sweetness.
Seeing the baby
Trying is produced by BBC Studios and was created by Andy Wolton. The first season of Trying traced the quest of couple Jason and Nikki (Rafe Spall and Esther Smith) to conceive a child.
In the first scene of the series, the two realized they were about to miss their fertility window, so they had a quickie on a public bus. This not only set the tone for the comedy of the series but served to allay fears, from early on in the Apple TV+ launch, that Apple shows would shy away from sexuality.
Over the course of the first season, the couple segued from trying to get pregnant to attempting to adopt, with the show, therefore, bringing in the accomplished British actress Imelda Staunton as their adoption agent.
The new season, which like the first consists of eight half-hour episodes, has the pair purely in adoption mode, and like the first, there are numerous peaks and valleys when it comes to their hope of becoming parents.
A lot of popular TV shows of late, including This is Us and A Million Little Things, have been doing adoption plots, and it's hard not to fall into familiar plot beats. But Trying manages to find a fascinating new angle.
Eventually, the couple hits on a major moral dilemma: There's a young girl who they wish to adopt, but the girl has a brother, and adopting her would mean separating the two of them. Without giving it away, the show comes up with a satisfying ending that threads this needle.
Cutest couple
Absolutely nothing about this show would work if we weren't conditioned to root, from the first moment, for this couple to become parents. Luckily, Spall's Jason and Smith's Nikki are fantastic together, and it's hard to imagine anyone watching this wouldn't be on their side.
The humor is up to the standards of the first season. The funniest moment of season 1 was set in a park and involved multiple cell phones being thrown into a river. The best moment comedy of the second season is also set in a park, in which Jason and Nikki are scheduled to meet with a potential adoptee, but suddenly realize they're in the wrong place.
Overall, though, the show has an ever-present air of sunniness. There are a lot of outdoor scenes with blue skies, and the music consists of the same acoustic guitar notes, played repeatedly, and accompanied by whistles. This is a show that just plain wants you to be happy while you're watching it.
England Nice
There's a long tradition of British TV shows coming to the United States, from the original The Office and The Thick of It to personalities like Gordon Ramsey, Simon Cowell, and Piers Morgan, in which the ethos is much more caustic, sarcastic and cynical than most American shows.
Leave it to Apple TV+ to give us a kinder, gentler, happy version of British TV. Ted Lasso, in its first season, made a lot of people feel positive and happy, from the CEO of Apple on down. Trying, now through two seasons, is an even more positive and happy show, and a lot more people should be watching it.