iPadOS 15 confirms Apple's M1-equipped iPad Pro is a V8 engine powering a Ford Pinto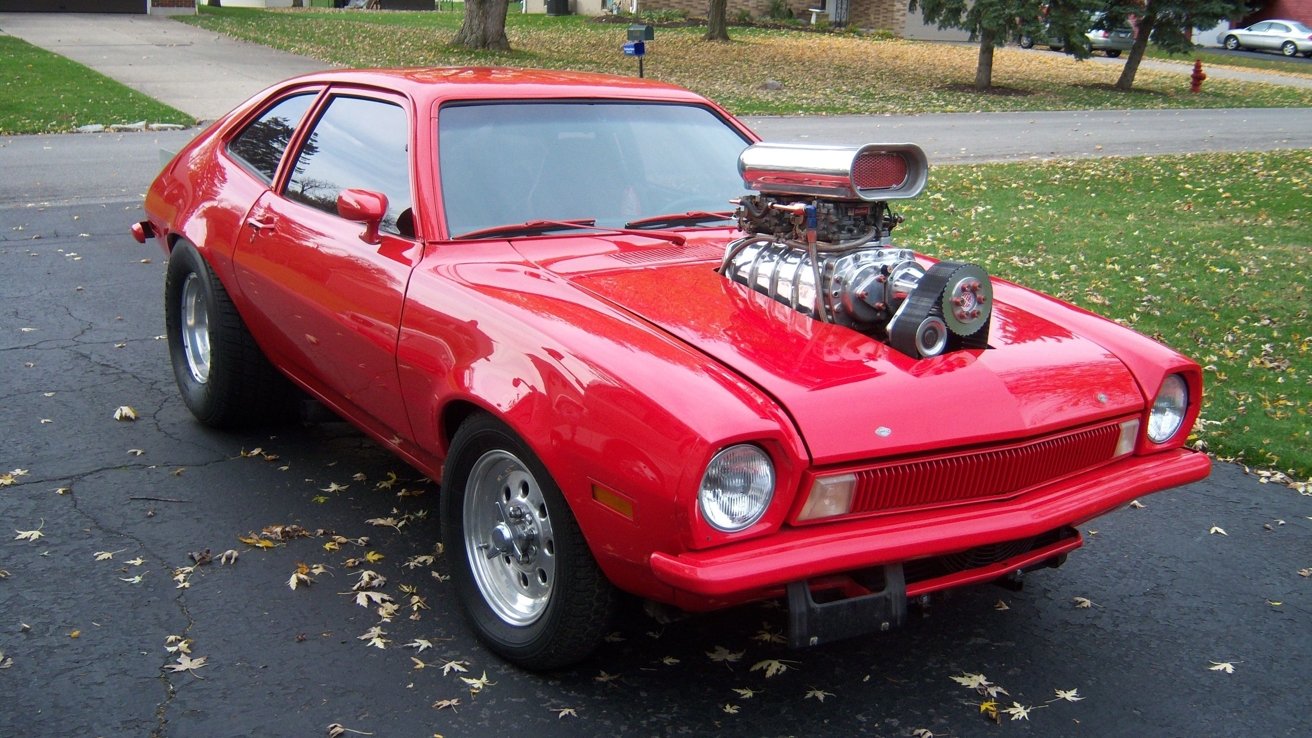 The hardware on the new iPad Pro is absolutely stellar, far beyond any competition in the tablet space. But, Apple's newly announced iPadOS 15 is so decidedly not-pro that it's fair to question whether the company will ever fully take the training wheels off of its restrictive software.
Following the launch of new iPad Pro models in May, which feature the same blazing fast M1 CPU as Apple's latest Mac systems, many predicted and hoped that the device maker would unveil an overhauled iPadOS at its Worldwide Developers Conference.
There remains a lot of low-hanging fruit that the company could have tackled — features already widely available on both Intel and M1 Macs, including a more robust multitasking system, proper support for external monitors, and greater compatibility with external peripherals.
We didn't get any of those.
Instead, the headline features include:
New buttons to invoke the same old multitasking system — an improvement, but not the overhaul needed
Widgets that can be placed anywhere on the home screen — something that launched a year ago on the iPhone
The ability to quickly scribble notes while in an app — something that could previously be done by tapping the lock screen with an Apple Pencil.
None of the above improvements are bad, per se, but they just don't go far enough for a device that runs the same processor as the latest Macs — systems that are blowing away the competition, earning rave reviews from critics, and driving sales of Mac hardware to heights the company has never seen.
There is so much powerful hardware in the svelte iPad Pro design, so much untapped potential, that users and developers alike have been clamoring for an overhaul of iPadOS to truly unlock its potential for high-performance users.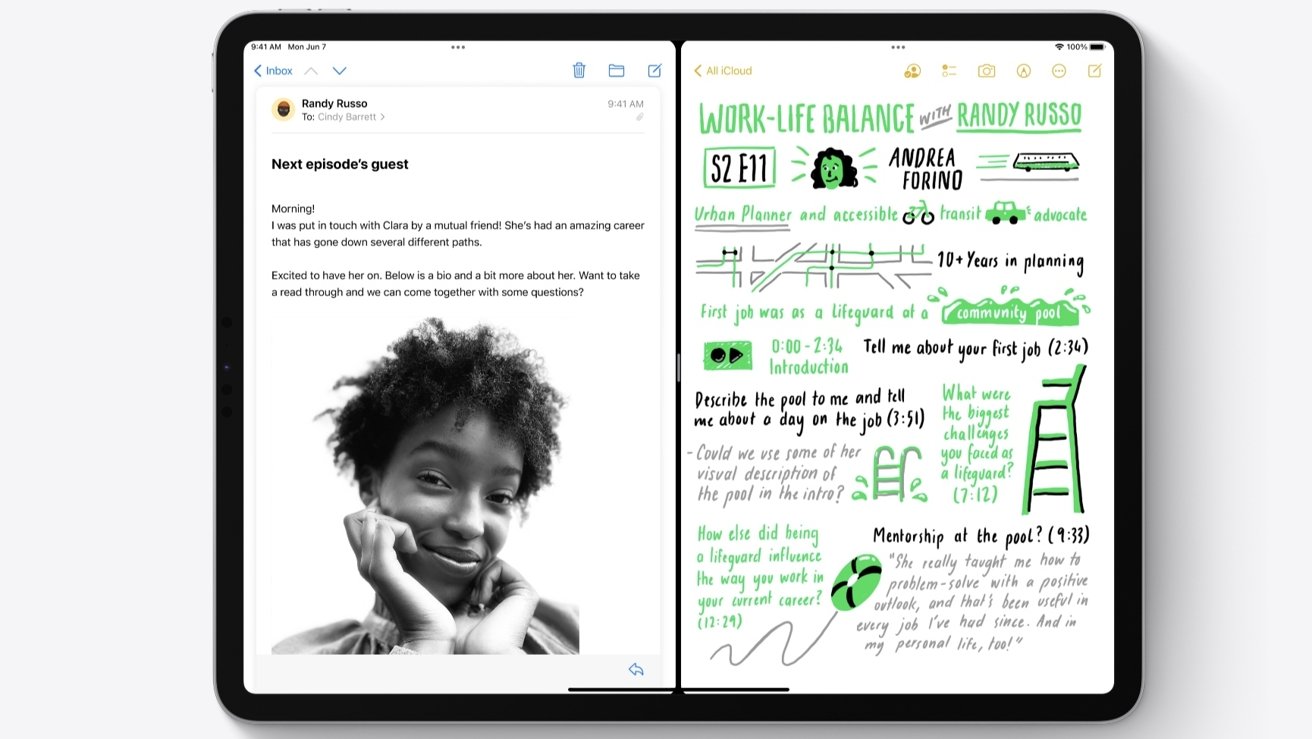 Souped up, but only driving in a school zone
Consider that the new iPad Pro, for the first time ever, comes with options of 8 or 16 gigabytes of RAM, bringing it even more in line with the Mac. When the M1 iPad Pro went on sale, developers noted that apps were limited to 5 gigabytes of RAM in iPadOS 14, leading to expectations that more power would be made available to developers with iPadOS 15. Yet at this week's WWDC, there has been no indication that developers are being provided the tools they need to take their professional-grade iPad apps to the next level.
Though it has a USB-4/Thunderbolt 3 port, the new iPad Pro does not offer full support for external monitors. On the home screen and throughout the native operating system, the iPad will simply mirror what is displayed on the iPad. Have a widescreen 16:9 display? Too bad, you get a 4:3 ratio matching what your iPad is already showing you.
Again, there is no technical reason for this limitation based on the hardware in the new iPad Pro, or even in the previous-generation models. Every M1 Mac is capable of driving an external display at its native resolution. This shortcoming is simply a limitation of iPadOS, and it's not addressed in the upcoming version 15 upgrade.
That USB-4 port is also hobbled when it comes to inputs. Any podcaster who does shows with remote hosts knows if you want to use an external microphone, you'll need at least one app for live communication with the others appearing on the program, and another app to record your local audio at the highest possible quality. This is impossible with iPadOS, including the upcoming version 15, as only one app at a time can tap into incoming audio from an external microphone.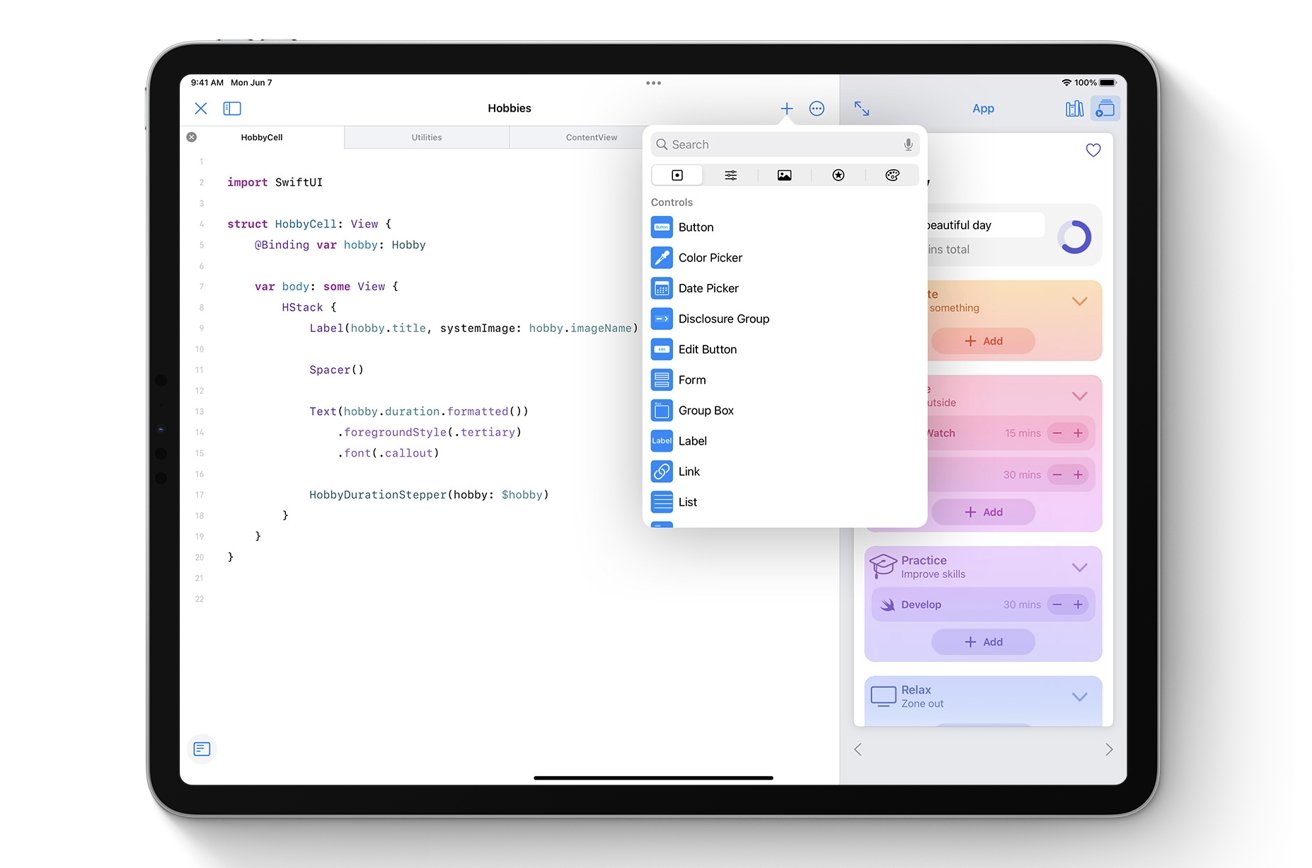 What about pro apps? Developers have been clamoring for Xcode, Apple's integrated software development environment currently limited to macOS, to make the migration over to the iPad. After all, now that the iPad supports keyboards and mouse/trackpad input, there is no real reason to not have Xcode for iPad Pro.
But instead of Xcode, Apple essentially gave developers a slap in the face, introducing an improved version of Swift Playgrounds — an educational tool created to help children learn how to code — that will allow iPad users to write and submit apps to the App Store. A pro app, Swift Playgrounds is not.
Finally, multitasking on iPad Pro — which is to say, displaying two or more apps on the screen simultaneously — has been a confusing mess for years, to put it charitably. It very clearly needs a reimagining from the ground up.
Instead, with iPadOS 15, Apple simplified the current system by adding dedicated buttons that will allow users to more easily invoke features like Split View, or making a split app fullscreen once again. Rather than go back to the drawing board and fix the problem with a better, more robust solution worthy of pros who probably use dozens of apps simultaneously, the company simply added a few buttons to the existing system and called it a day.
What exactly is going on?
Why is it this way? There are a few possible explanations.
The pandemic and remote working has made it challenging for teams of all sizes at all kinds of companies to be as productive and efficient as they once were. It's possible that Apple had grand ambitions for iPadOS this year, but simply wasn't able to meet them because its workers, its corporate culture, and its need to update all of its major platforms and services on an annual basis proved to be too much.
It's still baffling that the new iPad Pro has an M1 processor identical to the one found in Macs but lacks basic computing features. One potential explanation for why Apple put the M1 in the iPad might simply be chip consolidation.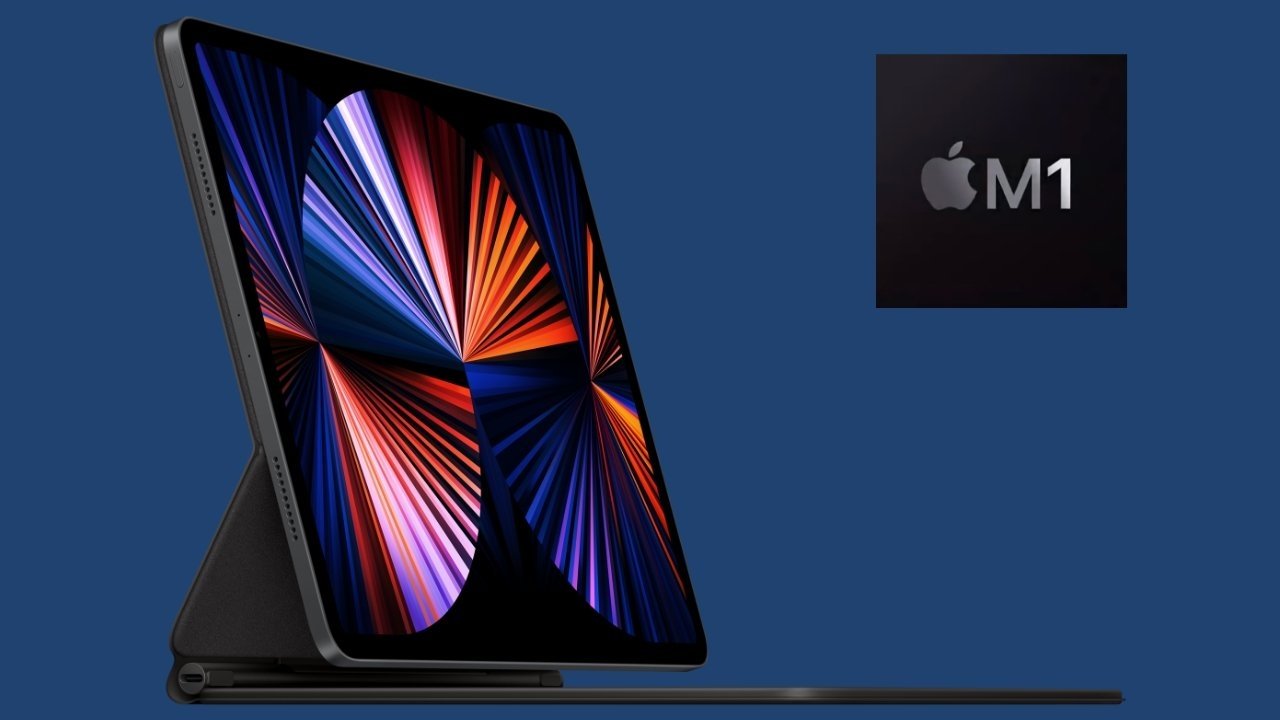 Viewed from one angle, with an ongoing chip shortage driven by the pandemic, Apple may have decided it made sense to use one chip to rule them all, making it easier to mass-produce all of its popular devices by relying on the same brains for each model.
But from another, more pessimistic view, placing the M1 in the iPad Pro could be a supply chain consolidation tactic for financial reasons, increasing efficiency and thus improving margins to help Apple's bottom line.
The third — and most optimistic — view on the situation might be that Apple is planning future updates to iPadOS that will take advantage of what the M1 has to offer. This feels possible, but also makes it clear that anyone splurging for a $1800 12.9-inch iPad Pro with 16 gigabytes of RAM is getting hosed for the foreseeable future, in hopes that maybe one day that the software on their super-powered tablet might live up to its hardware potential.
Apple's iPadOS will inevitably continue to mature, and Apple would be foolish not to bring apps like Xcode, Final Cut, Logic and other professional-grade software to its beast of a tablet.
After Apple's WWDC keynote this week, I lamented on Twitter that the iPadOS 15 unveiling was a disappointment. One reader responded that WWDC is meant for developers, not users, and apps like Final Cut and Logic make more sense to unveil in the fall.
That wishful thinking may ultimately prove to be true, but it's important to remember that many of the headline features unveiled with iPadOS 15 have very little to do, specifically, with developers.
Sure, widgets placeable anywhere on the home screen will encourage more developers to make widgets — but those widgets have been a part of iPadOS (relegated to the left side of the screen, or on the search screen) for years. The addition of App Library, ported over from the iPhone, has essentially no consequences for developers. Quick Notes, SharePlay, screen sharing and new Memoji are all features Apple chose to showcase for iPadOS 15, and they have almost nothing to do with developers. WWDC may be a developer-focused show, but the keynote is intended for everyone.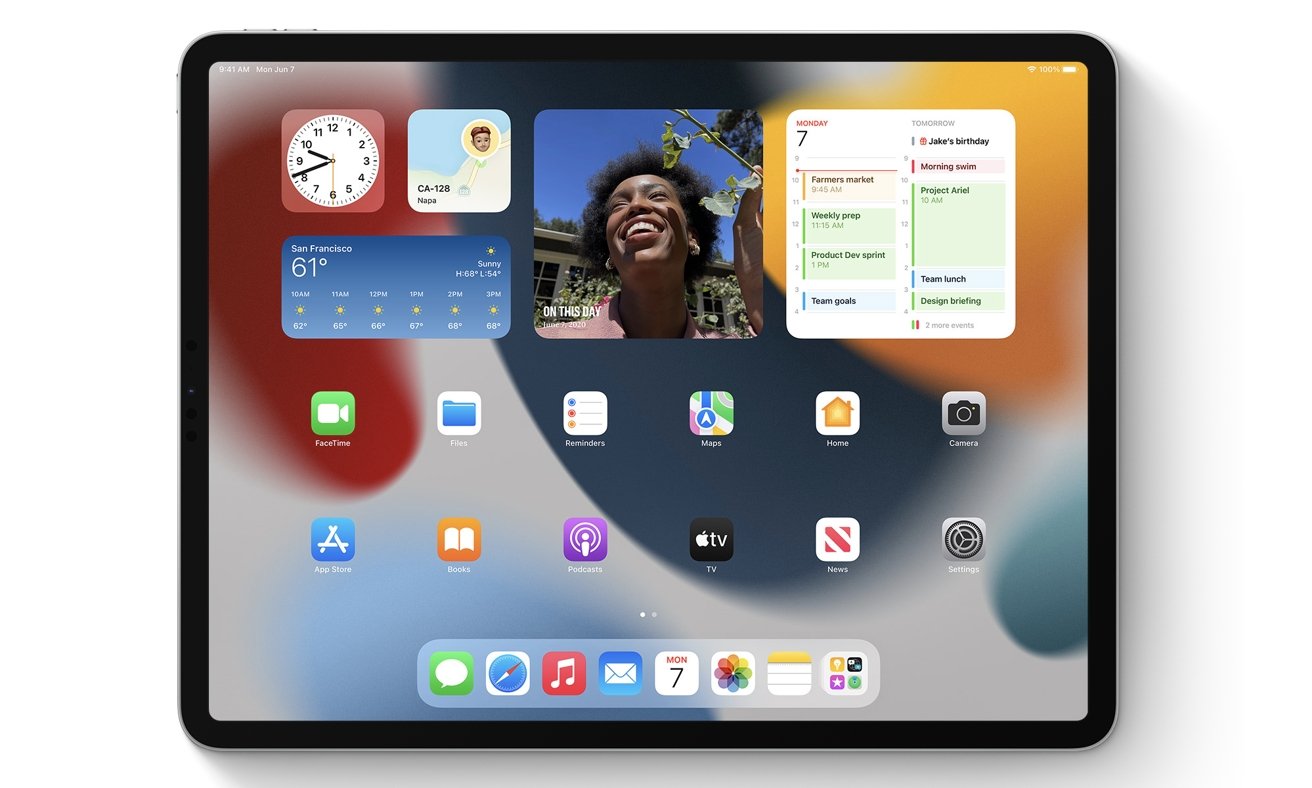 If this is it, please let me know
It's possible that this is all Apple ever intends for the iPad to be — a powerful, capable, delightful device with a host of great apps designed for unitasking with occasional multitasking. Those who need to use dual monitors, record a podcast, or edit 4K video with surround sound audio should get a Mac. Macs are pretty good at all of that stuff, and the M1 is great.
I love my 12.9-inch iPad Pro, and I use it every single day. It's an invaluable tool in my arsenal, and that's why I so desperately want to see it live up to its full potential.
But after WWDC 2021 and the iPadOS 15 unveiling, I'm wondering if Apple really ever wants it to live up to that potential. Or maybe they'd rather just sell you a Mac for that stuff.
If that's the case, so be it. I'll happily plunk down for a new 12.9-inch iPad Pro with 8 gigabytes of RAM, and spend that extra change to put more horsepower into Apple's alternative platform — one that can actually take advantage of all of the hardware under the hood.
Follow all the details of WWDC 2021 with the comprehensive AppleInsider coverage of the whole week-long event from June 7 through June 11, including details of all the new launches and updates.
Stay on top of all Apple news right from your HomePod. Say, "Hey, Siri, play AppleInsider," and you'll get latest AppleInsider Podcast. Or ask your HomePod mini for "AppleInsider Daily" instead and you'll hear a fast update direct from our news team. And, if you're interested in Apple-centric home automation, say "Hey, Siri, play HomeKit Insider," and you'll be listening to our newest specialized podcast in moments.