Creepy data hoarders at Facebook working on Android-powered wearable camera to track your health & location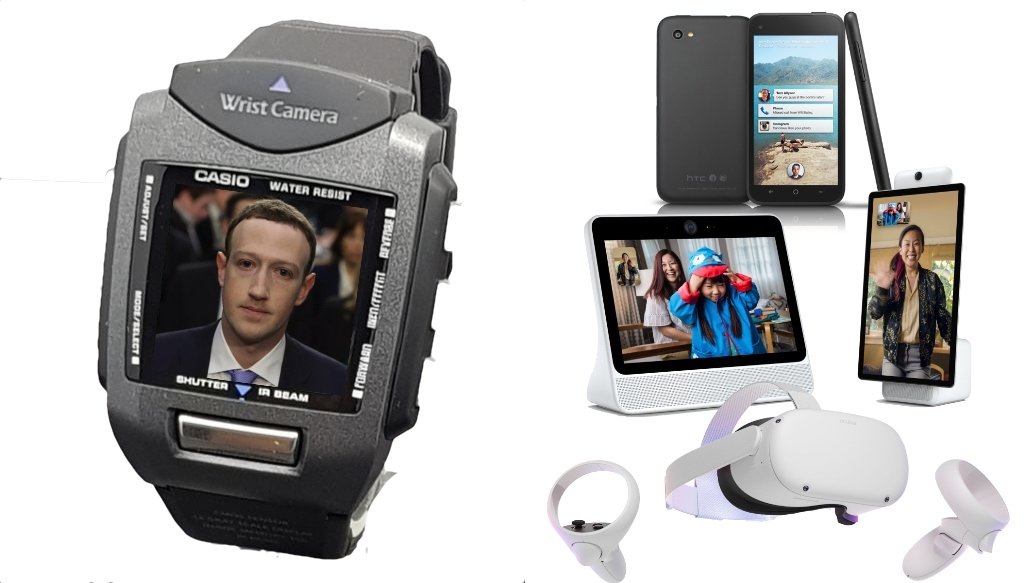 Years after failing to get into your pocket with the Facebook phone, the social media giant is reportedly at it again, this time hoping to compete with the Apple Watch and land on your wrist with a wearable camera, gaining valuable data about your health and location in the process.
Having deemed that the Android-iPhone duopoly of the smartphone market is too impenetrable, executives at Facebook have apparently decided that the wearables market is the next best thing.
Facebook is, of course, a notoriously nosy data hoarder that profits from the personal information and activities of its users. Facebook's interest in knowing as much as it can possibly gather has routinely put the company at odds with Apple, a company that earns its profits in a more transparent and traditional method: selling world-class hardware.
Facebook's hardware initiatives have not found much success thus far which, along with the creep factor of sharing location and health data with a company that has shown time and again that it does not have the best interests of its users, likely does not bode well for the success of a so-called "Facebook Watch."
From phone flop to creepy cameras
The company's aforementioned attempt to break into the smartphone market with a "Facebook Phone" was the HTC First, which debuted in 2013 with all of the fanfare typically associated with a root canal. Less than one month after the launch of the HTC First, carrier AT&T dropped the price from $99 to 99 cents, making the phone as valuable at the time as a purchase of "Angry Birds" on the iOS App Store.
Since then, Facebook has found varying levels of success with camera-based hardware for the home, including its various Portal accessories for video chat. Of course, the appeal of putting an always-connected camera — created by a company known for snooping on its users — inside of your home is not particularly appealing to anyone who has bothered to pay attention.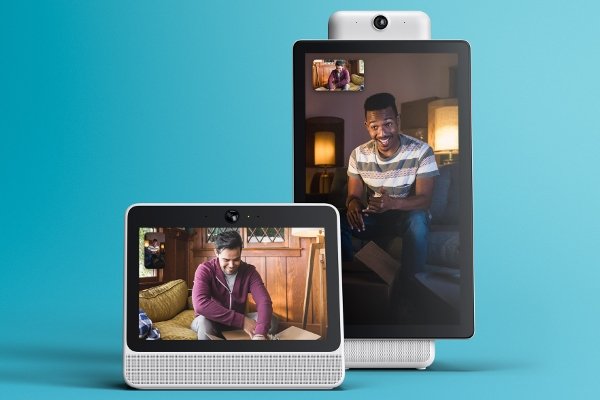 Facebook's biggest success in hardware has come through the acquisition of Oculus, maker of a popular virtual reality headset. While the original Oculus Rift relied on external cameras to track your position and movement, the latest flagship models, known as the Oculus Quest, feature cameras inside of the headset, allowing for advanced virtual reality within a self-contained piece of hardware by scanning your home and understanding your physical location within the space.
Last year's launch of the Quest 2 created controversy among Oculus users, as Facebook began requiring owners to login through the social media platform, essentially locking out anyone who didn't want to share their data with Facebook.
Considering the array of cameras within the Oculus Quest 2 have the ability to scan the interior of your home, who could blame anyone who does not want the device to be connected to a Facebook account?
It seems remarkably tone-deaf and obtuse that a company practically drowning in privacy concerns has based virtually its entire lineup of physical hardware on always-connected cameras.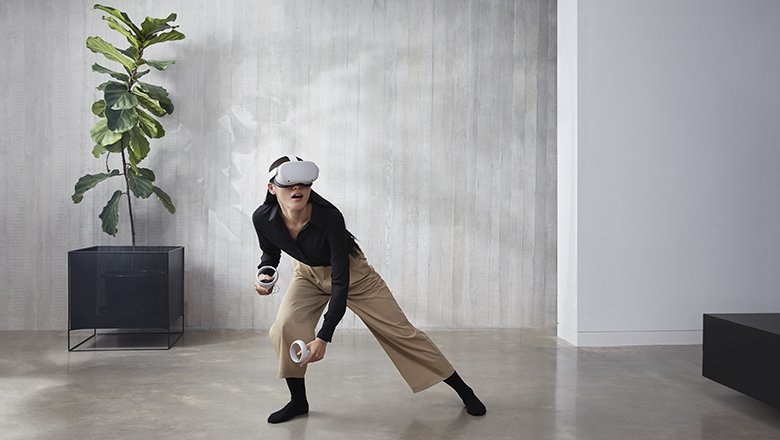 And so it is particularly on-brand for Facebook that its rumored wearable watch will reportedly also be camera-focused.
What could possibly go wrong?
Watch out!
The "Facebook Watch" is rumored to sport two cameras — one for video calling, and a second for capturing video. It's said that the second camera will be detachable, perhaps making it something of a low-profile GoPro competitor.
Discreet cameras naturally make many people uncomfortable. A constantly-watching camera on a user's face was one of the main criticisms of Google Glass, another spectacular failure in wearables. And, it lead to violence on more than one occasion.
Generally, people like to know when they are being photographed or filmed, just as people also like to know when their personal data is being collected, analyzed, shared and sold.
Too bad that Facebook's entire business model runs contrary to these basic human concerns about privacy.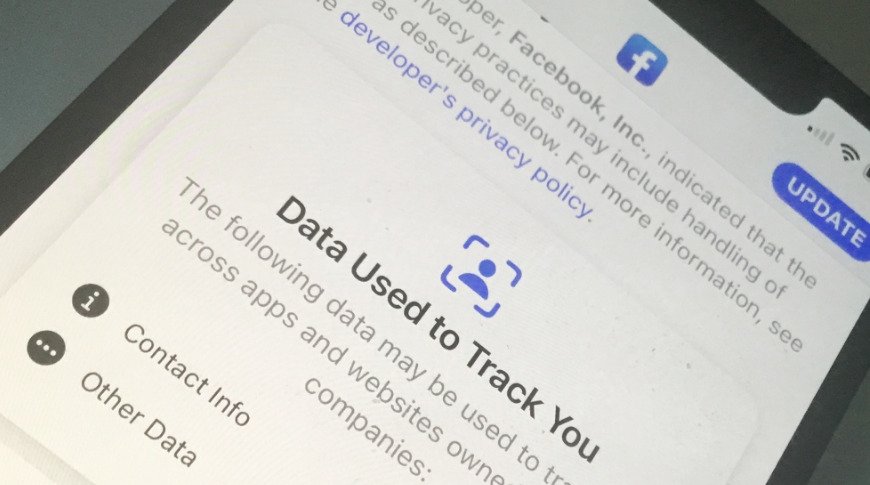 With the "Facebook Watch" said to still be a year away, it's impossible to say how the company might address these kinds of privacy concerns with a small wearable camera. But even if the cameras are secure and implemented in a way that there won't be any peeping Tom incidents (perhaps to be rebranded as "peeping Zuck"), there are still a myriad of privacy concerns that would present themselves with a Facebook-built wearable running Google's Android.
Why is Facebook even making a watch in the first place? Presumably the company so desperately wants to own the entire experience rather than just being an app on your phone. And because the "Facebook Phone" turned out to be a colossal flop, a wearable, connected companion device is the next best thing. And with the Apple Watch limited mostly to iPhone users, Facebook likely sees an opening to swoop in and win over non-iPhone users who, until now, have been stuck with a rather paltry lineup of Android Wear devices.
And so here it comes, Facebook's latest attempt to know everything about you by strapping a couple of cameras, a heart rate monitor and an LTE cellular radio to you. You'll never miss an update when your uncle posts a conspiracy theory about vaccines and lizard people, and Mark Zuckerberg and company will know everywhere you go, everything you do, and how just how unhealthy you are.
What could possibly go wrong?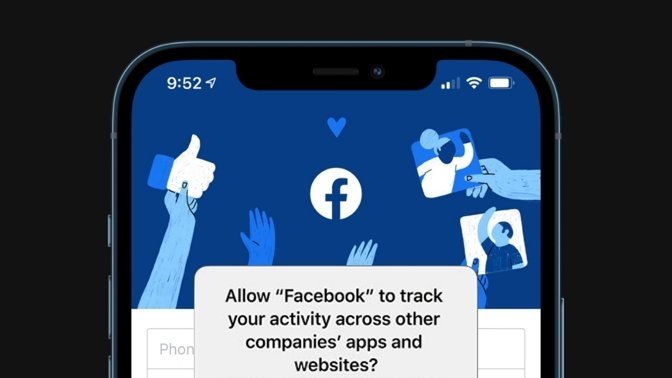 Apple's privacy promise
Apple currently owns the smartwatch space with the Apple Watch. That dominance doesn't look to fade anytime soon, particularly if their greatest competition will be Facebook knowing you eat too many Five Guys hamburgers and, as a result, your resting heart rate is elevated.
Notably, last year the Apple Watch was given greater independence from the iPhone with a new Family Setup feature, allowing children and older adults who don't own a smartphone to use the device on its own. It's likely that Apple will continue to build out this feature as watchOS matures, which could eventually lead to an Apple Watch that can be used in tandem with, if not connected to, competing Android smartphones.
Accordingly, the launch of watchOS 8 later in 2021 will give Family Setup users the ability to add transit cards from Hong Kong, Japan, and select cities in mainland China and the U.S. Apple will also give Google account users the ability to use the Calendar and Mail apps on Apple Watch, even if they don't own an iPhone.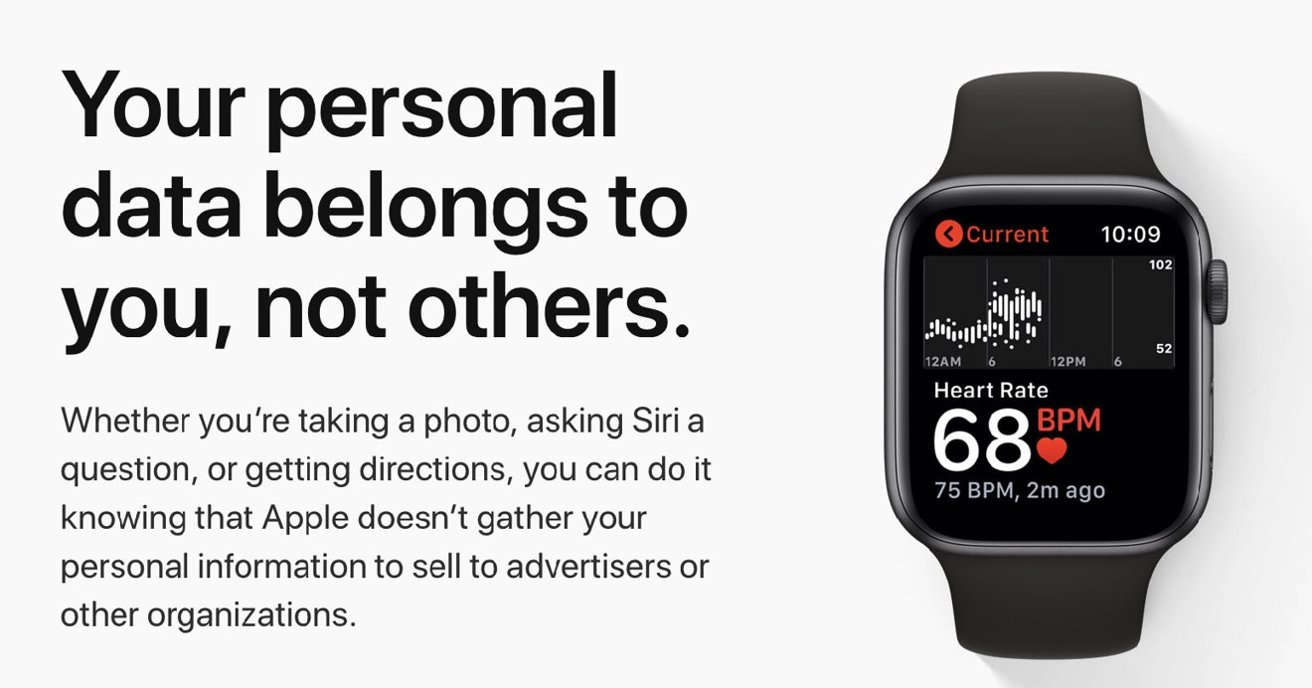 Apple CEO Tim Cook has called the Apple Watch the company's most personal device ever, and considering the type of sensitive health data it is capable of collecting, that's certainly true. It also makes it clear that privacy is arguably the most important feature of them all when it comes to wearable devices.
Is Facebook even capable of putting privacy first? Thus far, Facebook hasn't faced any serious consequences for its creepy data collection practices — nothing more than a slap on the wrist. So, naturally, Facebook now wants to find a home on your wrist, and it wants to monetize all that data it will get when it gets there.
Again, what could possibly go wrong?