Advertisers expect iCloud Private Relay to end fingerprinting users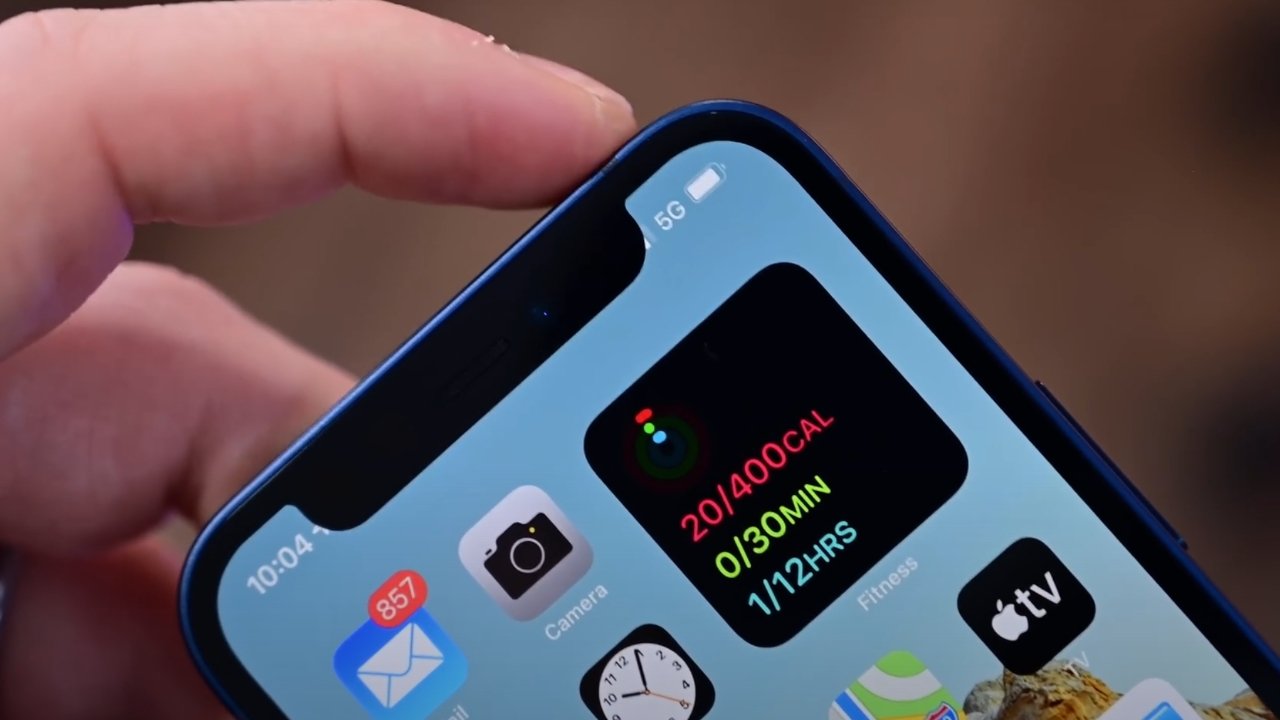 AppleInsider may earn an affiliate commission on purchases made through links on our site.
App Tracking Transparency was only the beginning of blocking trackers, says advertisers, with iCloud Private Relay being the nail in the coffin for fingerprinting on iOS altogether.
Apple announced Private Relay as a feature of iCloud+ during WWDC 2021. The feature is meant to bounce internet traffic through two relays before providing content to the end user, thus masking the user from tracking.
According to Digiday, advertisers have mixed feelings about Apple's implementation of Private Relay. Some see it as yet another obstacle they can overcome with some tricky coding, while others see it as the end of fingerprinting on iOS.
Shumel Lais, CEO of mobile advertising intelligence business Appsumer, says Private Relay is a "precursor" to Apple using technical solutions to break fingerprinting. The report suggests the current version of Private Relay won't be a deterrent against fingerprinting since it is only used for the web and a tiny amount of app traffic.
This may lead to a "cat and mouse game" between Apple, ad tech vendors with fingerprinting solutions, and the apps integrating them, said Aaron McKee, chief technology officer at mobile ad tech vendor Blis. Also, Apple would only provide the service to paying customers on iCloud, limiting the use of Private Relay.
"Apple needs to be careful when it uses its market position in a way that could be interpreted as either anti-competitive or too dictatorial," said Nii Ahene, chief strategy officer at digital agency Tinuiti. "This is why there's a gradual rollout of Apple's privacy plan. The company communicates what it will do early, starts to have conversations behind the scenes, and then over some time the enforcement of the ATT policy starts to kick in."
Apps have been finding ways around Apple's App Tracking Transparency controls and track users with other metrics. Apple says this isn't allowed and apps will be kicked if they are discovered to be avoiding ATT, but the report says this isn't being aggressively enforced yet.
However, advertisers may not have to worry about Apple enforcing the anti-tracking rules if the Private Relay implementation is good enough. Apple could simply enable this feature and block tracking altogether, allowed or not.
The Digiday report seems to be missing a few facts on iCloud Private Relay. First, Private Relay isn't only enabled for paying users — the scope of its use changes depending on if the user has a paid account or not.
All users on iOS 15 will have Private Relay enabled for Safari at launch. Any traffic associated with known trackers, advertisers, and other data will be sent through the Private Relay regardless of iCloud+ subscription status.
Those who subscribe get the added benefit of sending all Safari traffic through Private Relay, rather than just trackers. Add in ATT to this feature, and it will be next to impossible to track users outside of Apple's approved APIs.
Also, Apple has been enforcing its ATT guidelines since the start. While some apps are bound to slip through the review process, this doesn't mean Apple has been lax in enforcing its rules.
Charles Manning, CEO of mobile attribution analytics firm Kochava, says it is only a matter of time before apps breaking ATT rules are kicked. He says marketing leads will have to have a tough discussion with their board if an app is removed for ignoring Apple's year-long guidance.
App Tracking Transparency went into effect with the iOS 14.5 update and has given users the ability to opt-out of cross-device tracking. Private Relay will be available to all users when iOS 15 launches in the fall.
Keep up with everything Apple in the weekly AppleInsider Podcast — and get a fast news update from AppleInsider Daily. Just say, "Hey, Siri," to your HomePod mini and ask for these podcasts, and our latest HomeKit Insider episode too.

If you want an ad-free main AppleInsider Podcast experience, you can support the AppleInsider podcast by subscribing for $5 per month through Apple's Podcasts app, or via Patreon if you prefer any other podcast player.