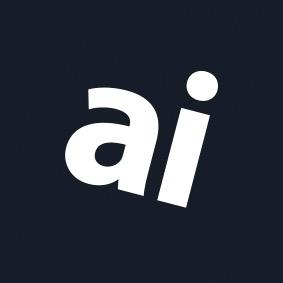 Why you can trust AppleInsider
Fantom Drives eXtreme Thunderbolt 3 SSD review: Blazing fast portable storage for iPad & Mac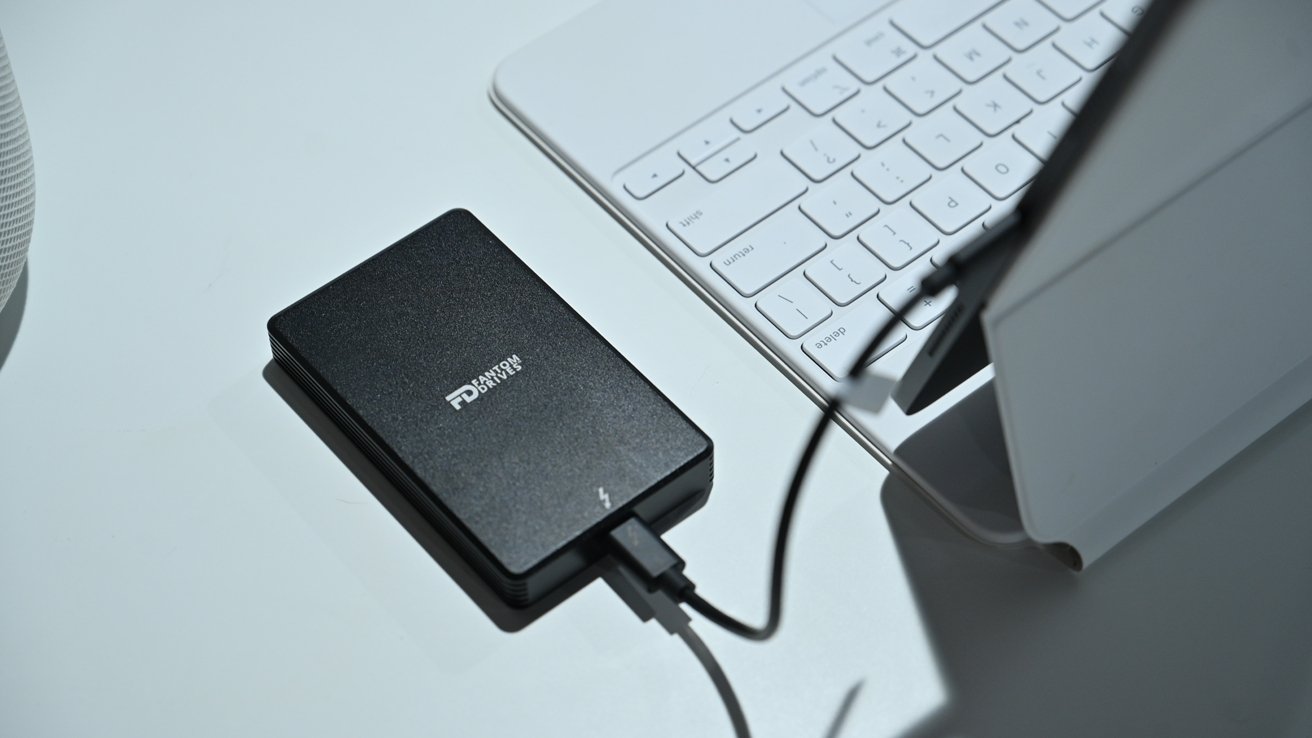 Fantom Drives eXtreme Thunderbolt 3 SSD
4.0 / 5
---
There are times when you need the best performance possible. It's usually not cheap, but when it delivers, it can be crucial to your fast-paced workflow. In this case, we're taking a closer look at the Fantom Drives eXtreme Thunderbolt 3 SSD, a drive that works flawlessly on Mac and iPad.
Build and design
In terms of design, the Fantom Drives eXtreme SSD has a minimalistic exterior with an all-metal enclosure that appears almost seamless. The opposing sides have ribbed edges which act as simple heat sinks.
It only comes in a matte black anodized aluminum finish, which does show oil from your fingers but is otherwise easy to wipe off. The Fantom Drive logo is printed on the center of the top, just above the Thunderbolt icon.
Internally, Fantom is putting your data in the capable hands of Western Digital. A 500GB, 1TB, or 2TB WD_Black PCIe Generation 3 M.2 3D NAND NVMe module is inside each Extreme SSD enclosure. In our case, we're using the 1TB version. In theory, the 2TB model should yield slightly higher performance.
Bundled with the FD eXtreme is the requisite Thunderbolt 3 cable, measuring about ten inches long. This isn't the longest cable and in some situations it may be simply too short. We've been in work environments on the go where we are very tight on space and a longer cable would help put the drive where it needs to go.
Great for Mac, awesome for iPad Pro
Any other year we'd be touting this drive's ability and performance for portable Macs — but this year, Apple brought Thunderbolt 3 to the iPad Pro. Of course we tested the drive's speeds on the Mac, but also examined how it worked on our tablet.
We ran several rounds on the Blackmagic Disk Speed Test to see how it compared to the company's advertised speeds. Fantom Drives says you should experience up to 2,800 Mbps in read speeds and up to 2,300 Mbps in write speeds. In the Blackmagic test, we saw real-world speeds of 2260 MBps and 2500 MBps. That is quite good, especially on the write speeds.
The drive came pre-formatted in HSF+ which means it is plug-and-play on Mac. If you'd prefer to format it in APFS, that is doable as well now that iPadOS fully supports APFS.
The Apple File System (APFS) was designed specifically to take advantage of the benefits of SSDs so depending on your use case, it may be beneficial to reformat it as such.
On the 2021 iPad Pro, its sole type-C port now supports Thunderbolt 3 thanks to the addition of the Apple-designed M1 processor. When connected, the drive immediately appeared for us in the Files app.
We've bemoaned some of the issues on iPadOS with the Files app, but Apple slowly and surely listened to and acted on those requests. With iPadOS 15 we saw the added ability to watch and cancel file transfers while in Files as well as a few other improvements on organization. There's a way to go, but iPad just adds versatility to this drive.
Should you buy the Fantom Drives eXtreme Thunderbolt 3 SSD?
In reality, most people don't need the speed the Fantom Drives eXtreme Thunderbolt 3 SSD provides. Most people will be happy with standard SSDs and USB-C speeds but there is a subset of niche professionals that do prioritize speed.
This drive provides that speed.
It is amazingly fast, has a solid build quality, is entirely silent, and passively cooled. With iPad Pro adopting Thunderbolt this time around, it makes it even more beneficial because you can use this on multiple devices without issue.
If you fall into the category of pro users who require stunning speeds and reliable storage, Fantom Drives eXtreme Thunderbolt 3 SSD is worth your consideration.
Simple, premium design with passive cooling
Thunderbolt 3 cable included
Bus powered
Preformatted to work with Mac and iPad Pro
Super fast speeds
Thunderbolt 3 compatibility
Not the smallest SSD
Metal can be quite hefty
Expensive, especially 2TB mode
Rating: 4 out of 5
Grab your own
You can pick up the Fantom Drives eXtreme Thunderbolt 3 SSD on Amazon for $299 for the 1TB version, while the 500GB runs $229 and the 2TB is offered at a pricey $529.