Aqara releases HomeKit-compatible TVOC air quality monitor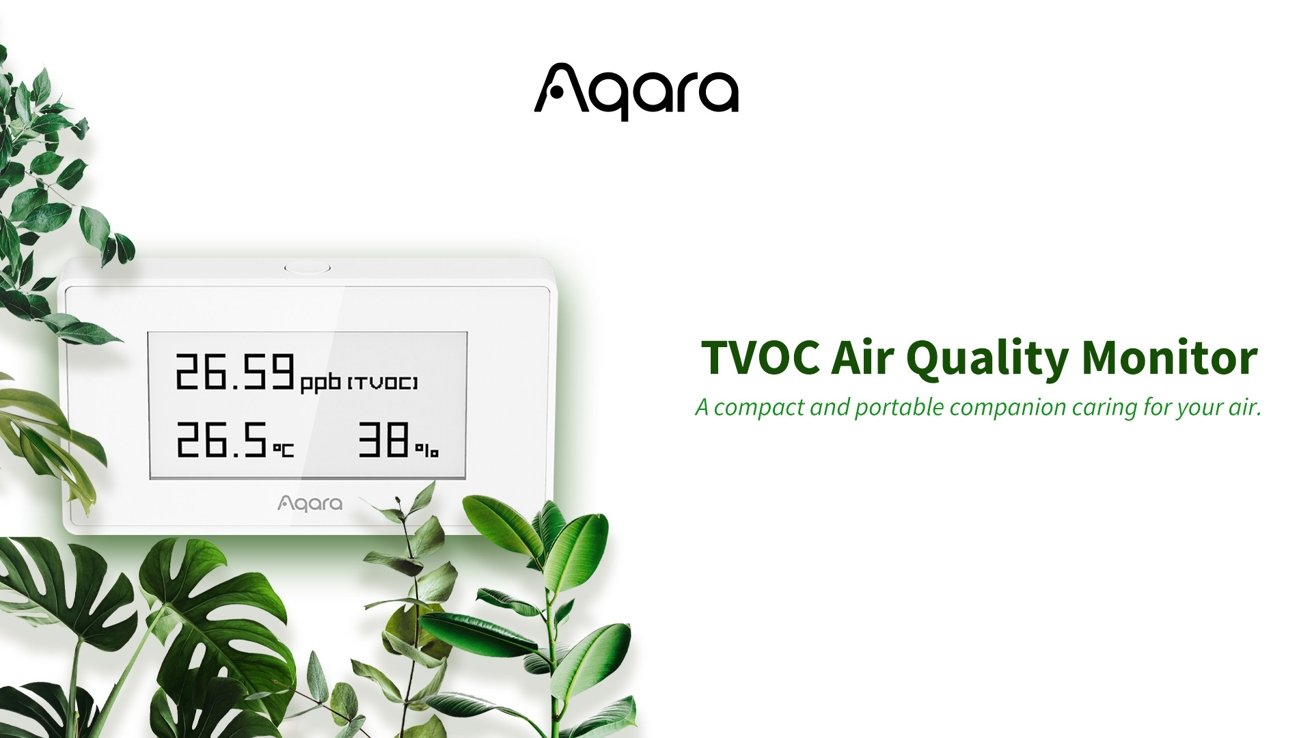 Smart home accessory purveyor Aqara is out with its latest HomeKit-compatible accessory on Thursday, a TVOC air quality monitor with a built-in display.
This new monitor has three internal sensors to measure temperature, humidity, and in-air volatile organic compounds (VOCs) for air quality. All of the sensors in the device are exposed to HomeKit, viewable in the Home app, and usable in triggers and automation routines.
Users can view information from the device's E-ink display that the company claims extends the battery life to roughly a year versus an LCD. It connects via Zigbee 3.0, so an Aqara hub will be necessary for it to work.
The new Aqara TVOC Air Quality Monitor is available via Amazon in the US and Canada and through Aqara directly in Europe and Asia. It is priced at $44.99, but at launch, users can take 15 percent off with promo code TVOCPR2224.
Recently, Aqara's Hub M2, G2H HomeKit Secure Video camera and hub, Door & Window Sensor, Temperature & Humidity Sensor, and the vibration sensor all became available through Apple's online store in France, Germany, Spain, and the UK.