Paramount+ and Showtime bundle reactivates for some prior subscribers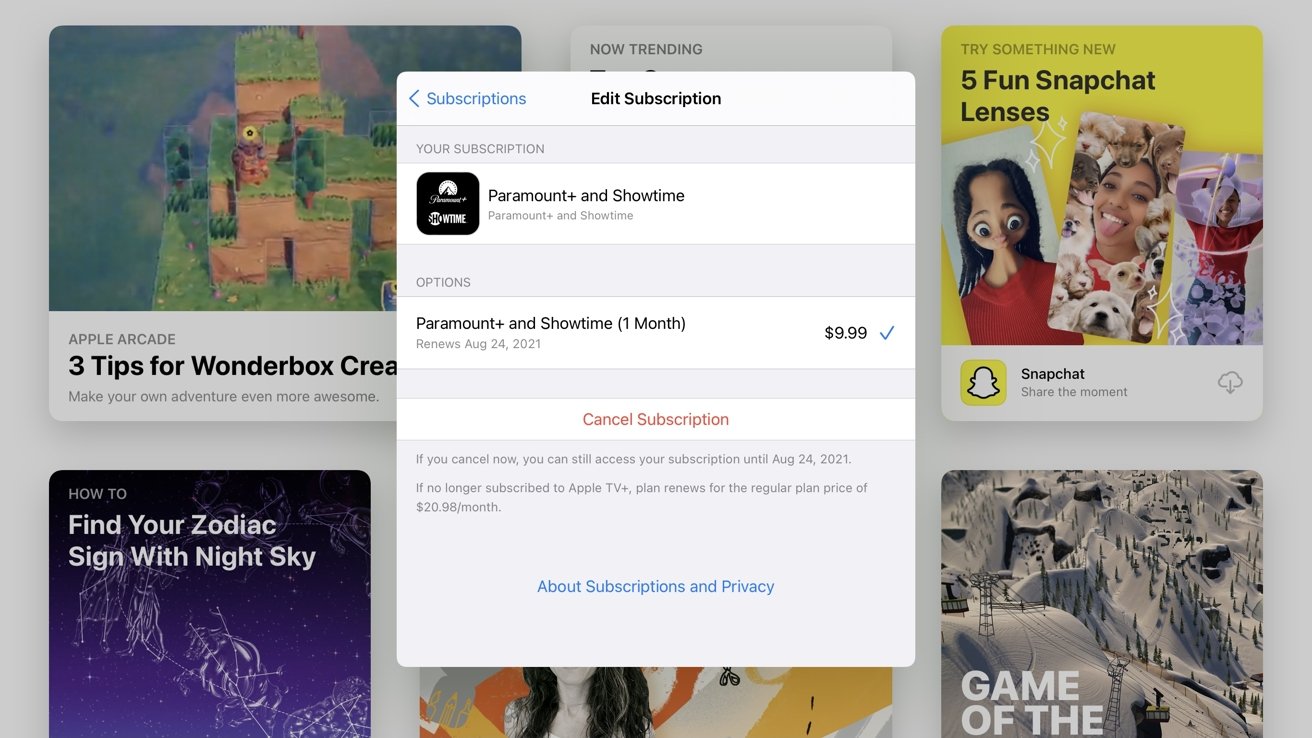 While it still isn't open to new subscribers, it appears Apple's Paramount+ and Showtime bundle has been reactivated for some previous subscribers.
In August 2020, users could subscribe to a bundle offer for $9.99 that included CBS All Access as well as Showtime — two networks both under the ViacomCBS umbrella. Not long after, the bundle deal was halted but those grandfathered in were able to keep the discount pricing of more than 50 percent off.
Even after the rebranding of CBS All Access to Paramount+, the bundle stayed in place for subscribers.
This past weekend, users were angered to see their subscriptions had unceremoniously ended and marked as "expired" with no way to re-activate the plan. Many, including staff of AppleInsider reached out to Apple support to hear a variety of different responses including that it was a limited-time deal that only ran a year, despite it not being a full year, and that it was a billing mistake and to try again in a few days.
The most likely scenario was that the deal was simply coming to an end and those who had the plan would no longer be able to take advantage of the discount. Both remained as Apple TV Channels requiring separate subscriptions.
On Tuesday morning, several — but not all — AppleInsider staff noticed that the bundle had re-enabled itself. With no user interaction, the bundle had automatically renewed and billed for another month of the Paramount+ Showtime bundle.
It isn't clear if this is a long-term fix, and doesn't mean the bundle will be sticking around forever. Apple and Paramount+ have yet to comment on the issue.