App Store, iTunes Store unavailable to some as outage hits Apple services [u]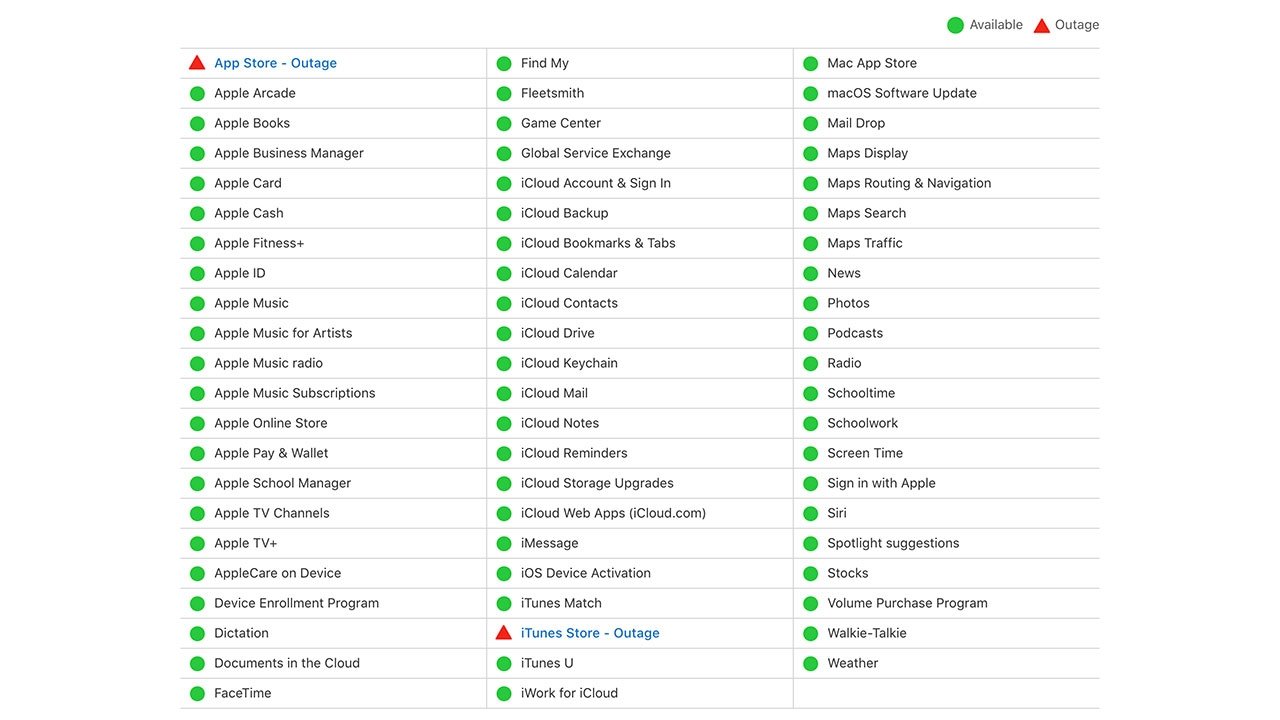 Apple is experiencing an outage of two major digital services, with the company offering no explanation or timeline on an expected fix.
According to the company's system status webpage, an undisclosed problem with the App Store and iTunes Store have left some users without access to the storefronts.
The issue began at 3:29 p.m. Pacific and impacts a subset of App Store and iTunes Store users, Apple said. Some are reporting slowdowns, while others are unable to access either store.
Unlike most Apple online service difficulties, which are usually deemed "issues," today's downtime is considered an outage. The root of the problem was not immediately disclosed and the company has not offered an estimated time to resolve the complication.
While not common, Apple's various online services do hit snags. In 2015, the company issued an apology for a more than 7-hour outage blamed on DNS error. More recently, a series of issues and outages snarled iCloud products and the App Store in March.
Update: Apple resolved the outage at 4:43 p.m. Pacific.