Apple's HomePod, HomePod mini 'largely absent' in smart speaker market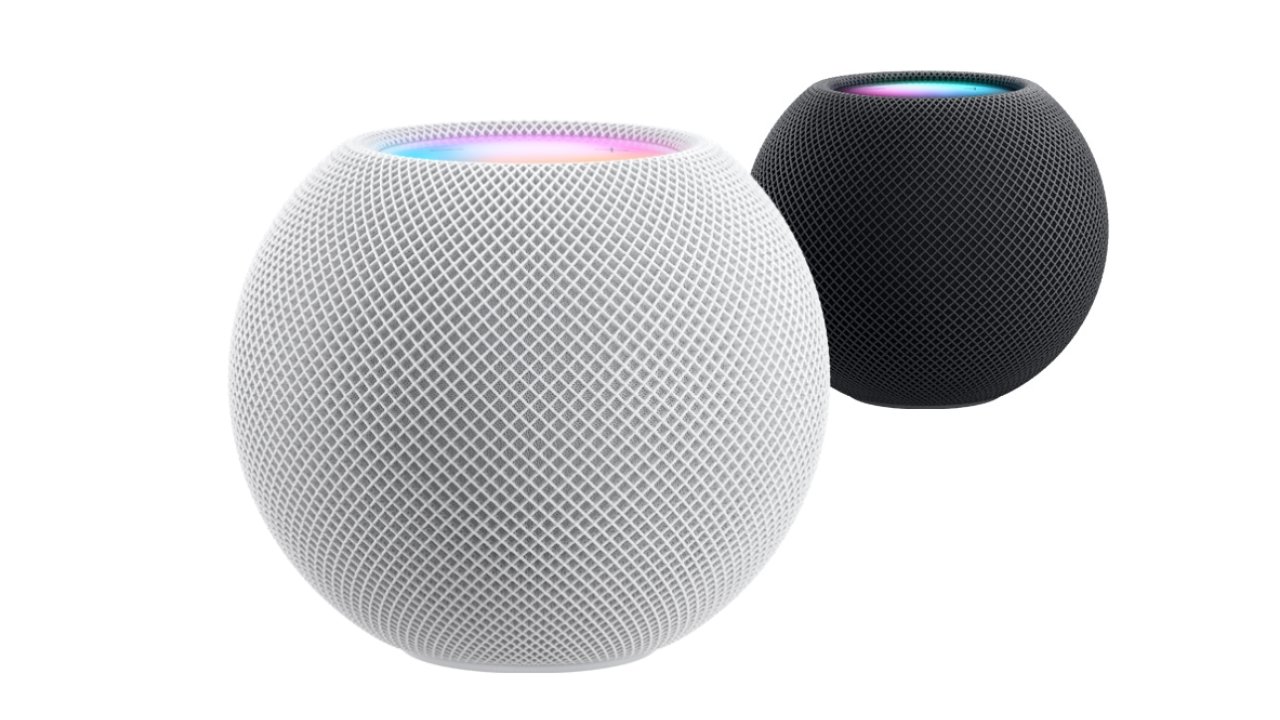 New research claims that Apple's HomePod and HomePod mini come a distant third to Amazon and Google smart speakers, both of which have far more homes with multiple devices.
The latest market report from Consumer Intelligence Research Partners (CIRP) says that over two-thirds of smart speakers in the US are Amazon's. Google accounts for about a quarter of the market, and the very little left is occupied by both Apple and Facebook.
"The installed base of smart speakers grew considerably during the COVID-19 pandemic, adding over 25 million units in the past year," said CIRP Partner and Co-Founder, Josh Lowitz, in a statement. "Amazon created the marketplace when it released the first Echo almost seven years ago."
"Two years later Google took meaningful share, but quickly plateaued at around 40% of Amazon's presence," he continued. "A few months after Google, Apple introduced its version, and failed to make meaningful inroads, with a single premium- priced model competing against products that included low-priced entry-level devices."
According to CIRP, there were 126 million smart speakers in US homes in June 2021, of which 69% are made by Amazon. CIRP also researched how many households had more than one smart speaker.
"One critical goal for everyone in the industry is to get as many units into as many homes as possible," CIRP Partner and Co-Founder, Mike Levin, said in the statement. "With multiple devices in a single home, a smart speaker platform can claim that literal real estate as theirs, as barriers to switching get very high."
"Amazon leads the way with customers with multiple devices," he continued. "We estimate over 20 million US households have more than one Echo, while about 8 million US households have multiple Google Home units."
The research firm says its estimate is that over 20 million US homes have more than one Amazon device. Around 8 million households have more than one Google device, while only 2 million have more than a single Apple smart speaker.
CIRP's research does not distinguish between Apple's original HomePod, and the HomePod mini. The research is based primarily on a survey of 500 US owners of smart speakers, who owned at least one device as of June 30, 2021.