Memory a major focus of Samsung's $205B three-year investment plan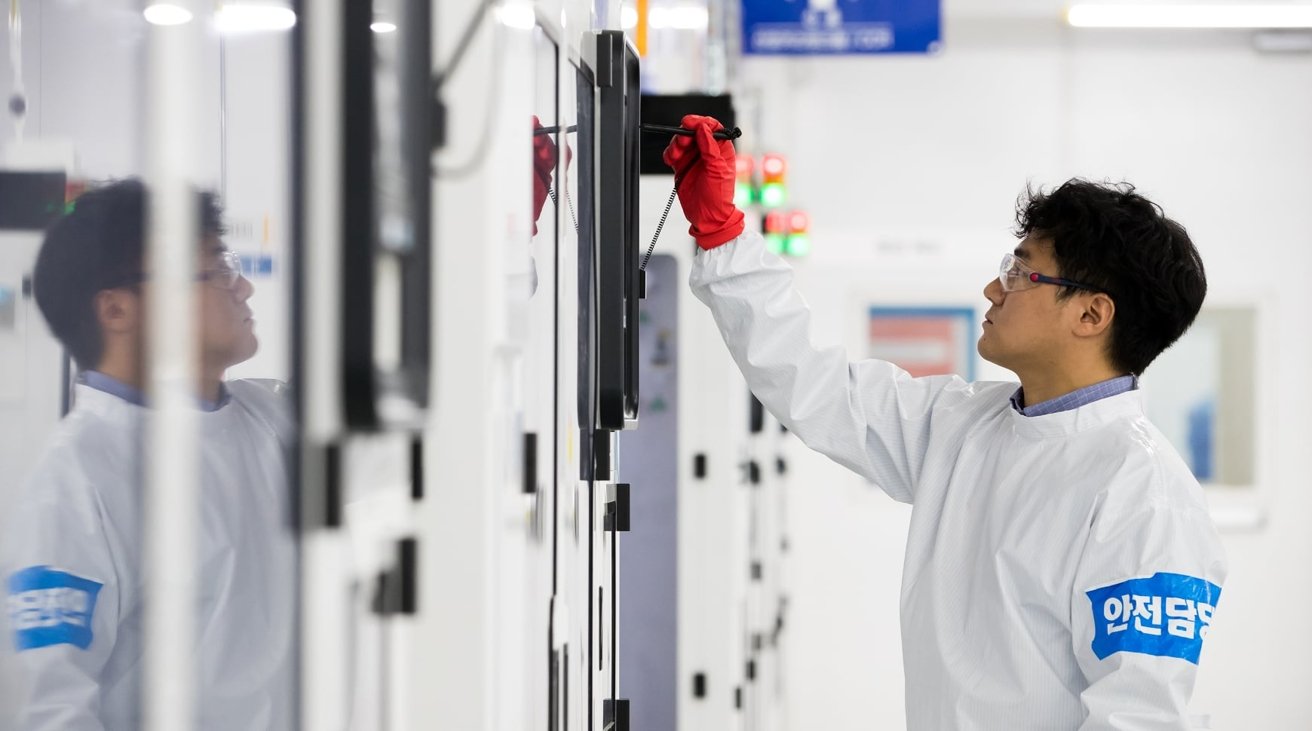 Samsung is preparing to invest 240 trillion won ($205 billion) on its various businesses over the next three years, including enhancing its memory production lines.
Announced on Tuesday, Samsung's investment will be used to further bolster strategic arms of the group. The outlay will cover a number of areas, including pharmaceuticals and telecommunications industries, but it will importantly include a sizable investment in its semiconductor business.
This includes Samsung Electronics working on advanced nodes for semiconductor production. This will help both its memory business as well as potentially improving its self-developed logic chips.
"For memory, we will continue R&D and infrastructure investment with focus on mid-to-long term demand instead of short-term market changes," said Samsung according to Yonhap News Agency. "For logic chips, we plan to actively execute our existing investment plan early."
Samsung had previously announced it would be investing 171 trillion won ($billion) into logic chip and foundry businesses by 2030. The chaebol didn't say exactly what it meant by "early," but it is likely to mean a considerable acceleration of its investments by a couple of years.
The investment is called a "survival plan" by Samsung, due to investments made by rival firms to counter the existing global semiconductor shortage.
Apple chip partner TSMC announced in April an intention to spend $100 billion on chip fabrication capacity expansion over a three-year period. Meanwhile, Intel is performing its own investments and expanding into becoming a contract foundry, including producing chips for Qualcomm and Amazon.
Samsung is believed to be one of the smartphone vendors being hard hit by the global supply shortage. Meanwhile, Apple is said to have locked down its chip supply long in advance, making it one of the few smartphone producers to be largely unaffected, for the moment.
Samsung also said it plans to spend some of its investment into its pharmaceutical businesses, including contract development and manufacturing for vaccines and gene therapy drugs. Elsewhere, Samsung also plans to spend on next-generation communications networks, R&D on technologies such as AI and robotics, and to improve its standing in displays and batteries.
The plans will involve the creation of 40,000 jobs over a three-year period, with the overall strategy helping create 560,000 jobs in connected industries, Samsung believes.
Approximately 75% of the investment will fund projects in South Korea, with the remainder allocated to the rest of the world.