How to use custom email domains with iCloud+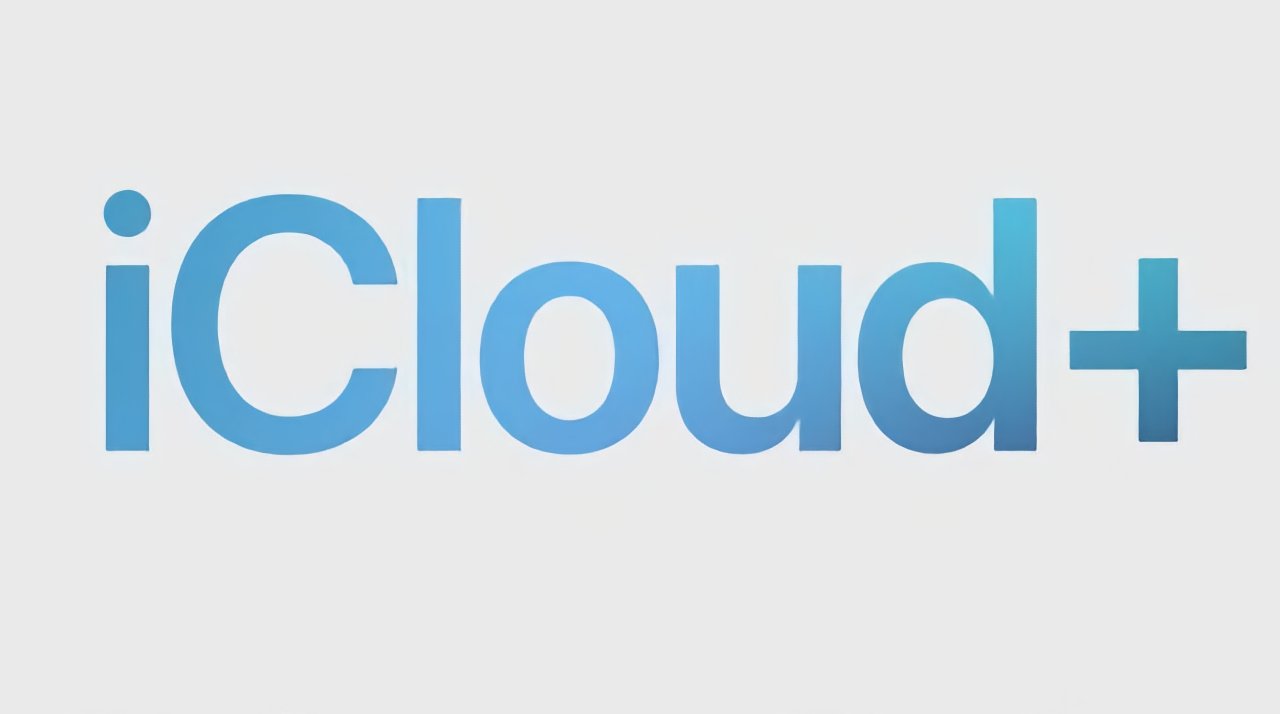 Apple has begun showing how iCloud+ users will be able to use custom email domains, utilizing other email addresses within the one inbox.
Not even mentioned as an aside during WWDC 2021, Apple is adding the ability to use custom domains in email. When fully released alongside macOS Monterey, iOS 15, and iPadOS 15, users will be able to personalize their email domain name — and now Apple is showing how it will work.
The intention is that users can replace their old @icloud.com address — or @mac.com, @me.com — and instead use a custom one. So the owners of Acme Cartoon could change to @acmecartoon.com and have all their email carry on working, just with the new address.
This feature will be present across all platforms, but for now, Apple has begun testing it in beta form only online. Existing iCloud users can go to beta.icloud.com, log in, and start setting up their custom domains.
At time of writing, though, starting the process is about all users are guaranteed to be able to do. All of the steps of choosing an existing domain you own are present, but the final step of verifying the address is not working.
That could be a fluke of when AppleInsider tested it. That could be down to Apple's servers being overloaded. Or it could just be that Apple's beta process is concentrating first on the front-end, the settings section.
Whether it's fully enabled shortly or at the official release, however, the steps are now clear — and there is one unexpected caveat.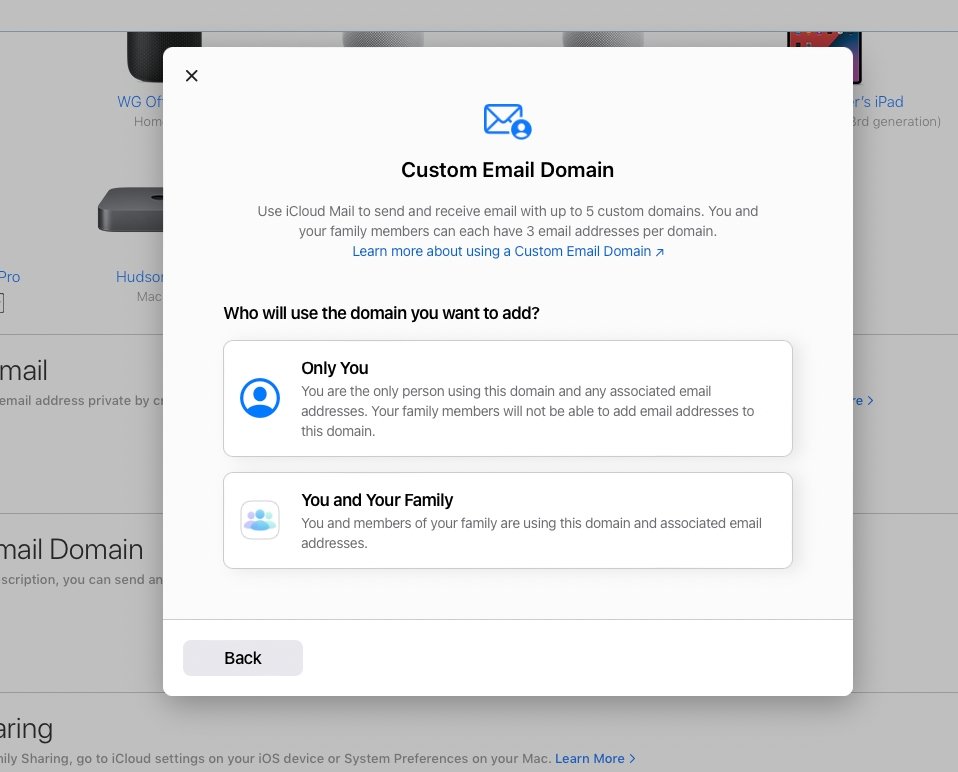 How to set up custom domains with iCloud+
Log in to beta.icloud.com
Click on Account Settings
Scroll down to Custom Email Domain and click Manage
Click on Add a domain you own
Select whether this feature is something only you will use, or whether your family will share the domain
Type in the domain name you want to use instead of @icloud.com, assuming you own it
Add at least one existing email address, i.e. [email protected]
Click on Add email address
When you've added all the addresses that you use on @acmecartoon.com, or wherever, click Confirm
Check the email Apple sends to that address in order to verify it's yours
This last stage is where it is currently not working, or perhaps is just overloaded. Despite using a further option to resend the verification email, AppleInsider has yet to receive one.
Issues like this are why there are betas, so it's not a surprise and the key part of all of this is that we now know how it's going to work.
Or rather, we know how it's supposed to work. Right now there is an unexpected caveat that is surely a beta bug.
If you own a domain and use a two-letter username in front of it, as in [email protected], the beta will refuse to use it. You get an error message telling you that the address is too short.
It's not clear if this is intentional, or will be corrected before this comes out of beta. But what will probably be fixed is the help link which currently routes out only to the general iCloud feature page.