Rogue Amoeba quits 'restrictive' Mac App Store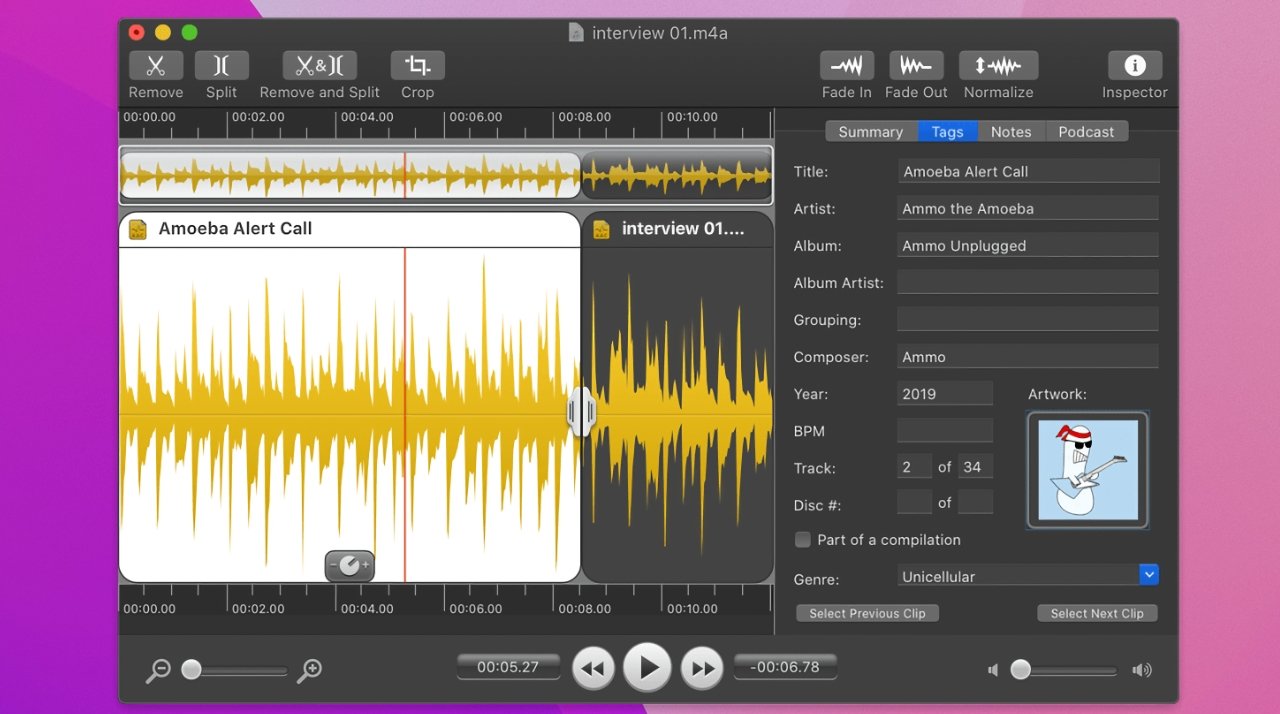 With its latest update, audio software developer Rogue Amoeba has removed its last Mac App Store app, the Fission editor, saying Apple's service remains "beset with issues."
Rogue Amoeba has launched its updated Fission 2.7.1 audio editor for Mac, but at the same time removed it from the Mac App Store. The company's best-known app, Audio Hijack, has never been on the Store, but it has previously also had the audio recorder Piezo available.
The company removed Piezo from the Mac App Store in 2016, and now says that there were issues with Apple's store that were already long unresolved, and have even now yet to be addressed.
"[Despite] despite a decade of feedback from countless developers and users, Apple has made scant few changes and the store remains beset with issues," wrote Paul Kafasis, co-founder and CEO, in a blog post.
"When you couple the many shortcomings and issues with Apple's restrictive polices that preclude most of our software from appearing there," he continued, "the Mac App Store is clearly a poor fit for us."
Fission 2.71, Piezo, Audio Hijack, and more, are now exclusively available on the company's site. Mac App Store users of Fission are being offered a complimentary licence to download the new update from Rogue Amoeba directly.
The company's move comes as, separately, new research suggests that software developers are losing interesting in using the Mac App Store.