Gunfire, stabbing reported near Apple Stores in the Apple Crime Blotter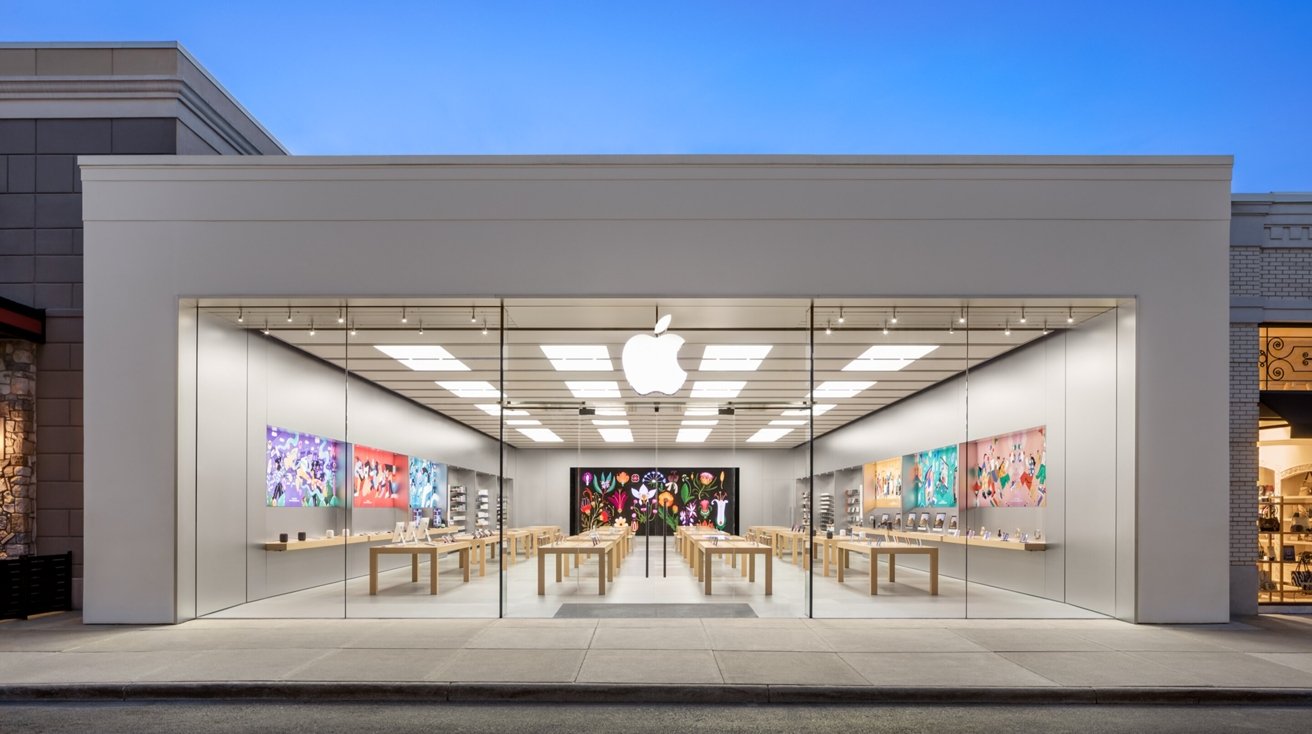 AppleInsider is supported by its audience and may earn commission as an Amazon Associate and affiliate partner on qualifying purchases. These affiliate partnerships do not influence our editorial content.
Apple products stolen from school, Apple Watch tracks carjacking suspects, and iPhones seized from a trooper and a lawyer.
The latest in an occasional AppleInsider series, looking at the world of Apple-related crime.
$14,460 in Apple products stolen from California school
Nearly $15,000 worth of iPads and other products were taken from a school in Northern California in mid-August.
The thief, according to Almanac News, broke into the Encinal School's gym and took 47 iPads, two iPad Pros, and one iPhone, along with a pull wagon. The devices belong to a summer camp that leases space from the school.
iPad of victim helped catch suspects in Surfside condo theft case
Months after the Champlain Towers South in South Florida collapsed earlier this year, killing 98 people, arrests have been made of three people accused of stealing the identities of those killed in the collapse. The Miami Herald reports one family was alerted when they noticed unusual alerts on the iPad that had belonged to their relative who had been killed in the collapse.
The three have been arrested in what prosecutors described as an "organized scheme to defraud and multiple counts of identity fraud, among other felonies."
Gunfire reported near Apple Store in Ohio
A male suspect opened fire on two people outside the Apple Store in the Easton Town Center in Columbus, Ohio, on August 25, writes the The Columbus Dispatch.
No one was injured in the incident, the newspaper said, as neither of the people shot at were hit.
Woman attacked near Apple Store in Brooklyn
A woman in Brooklyn was attacked and stabbed by a "rambling homeless man" near the Apple Store on Flatbush Avenue, The New York Daily News reported.
The woman told the newspaper that "when I got in the Apple Store, they noticed I was bleeding," and medics later took her to a nearby hospital. No arrests had been made, as of September 10.
Apple Watch used to track carjacking suspects
Police in Euclid, Ohio, arrested two alleged carjackers, after following an Apple Watch that had been taken as well. According to Fox 8, police said officers who were "good with technology" were able to track the Watch to Cleveland, where the car, Watch, and other stolen items were located.
iPhone search sought for suspended Delaware trooper
A state trooper in Delaware has been suspended amid a federal investigation into thefts from a package reshipping company. The Associated Press, which cited an unsealed FBI affidavit, reports an iPhone was taken from the trooper, and investigators had sought a warrant to search it.
FBI agents had seized the phone fearing that the Trooper might "delete evidence from it after he refused to give his consent for authorities to search it."
The owner of the shipping company had approached the FBI to report a series of "suspicious incidents," and had stated the trooper visited the business "at least ten times." The trooper, per the AP, told investigators that he took items, including about 100 iPhones, from a section marked for "trash," and sold some of them on Facebook.
iPhone taken from lawyer tied to Oath Keepers
The FBI has seized an iPhone belonging to an attorney close to the Oath Keepers organization, whose members have been accused of participation in the January 6 Capitol riot. According to HuffPost the attorney, who was herself "on the grounds" of the Capitol that day, told the publication that she recently met with federal agents.
A search warrant obtained by HuffPost stated that the woman's iPhone was taken "as part of an investigation into conspiracy, civil disorder, false statements, destruction of government property, obstruction of Congress, and unlawful entry on restricted buildings or grounds."
While the woman does not represent anyone accused of January 6 crimes, she has represented the group, serving as a media contact.
19-year-old accused of stealing iPhone, MacBook Air, and Apple Watch from Best Buy
A teenager has been accused of taking several Apple items, including an iPhone 12, MacBook Air, and Apple Watch, from a Best Buy in Cedar Rapids, Iowa. The Gazette reports he took display items and left without paying.
The 19-year-old was arrested after police responded to a report at a different address of a "suspicious person," which matched the description of the Best Buy thief.
iPhones stolen from Nebraska Boys and Girls Club office
Eight iPhones were stolen in early September from the Boys and Girls Club office at Park Middle School in Lincoln, Nebraska. Police arrived and found a broken window, the items gone, and also "inappropriate and derogatory words on the building," per KLKN TV.
A separate theft of video game consoles had been reported from the same office, just a few days earlier.