Photo reveals Apple's plastic wrap-free iPhone 13 packaging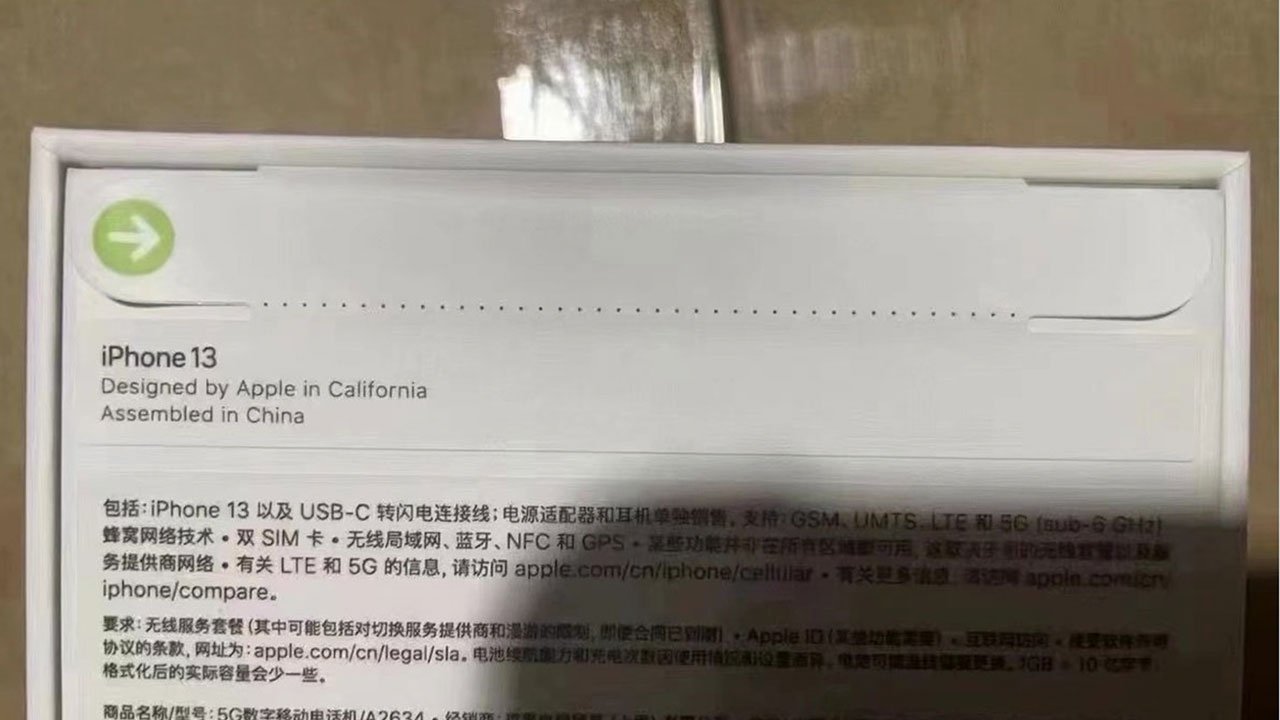 As part of new environmental efforts announced on Tuesday, Apple said it will cut down on the material used in iPhone 13's packaging by removing the outer plastic wrap that typically enshrines the device in its box.
Apple's new packaging process was apparently revealed ahead of wide availability in an image posted to Twitter by leaker "DuanRui" on Thursday.
The photo shows an iPhone 13 package sealed with a sticker that integrates a pull tab to keep the box secure until ready to be opened. It appears that the protective label attaches to an inside section of the box top and the outer area of the box bottom.
This solution effectively keeps the box securely closed during transit and acts as a tamper-evident seal.
Apple has applied a similar tear-away system to its first-party accessories for years, with plastic stickers first appearing on small items like cables and later Apple Watch bands. Paper-based labels like the one used on iPhone 13's packaging are typically reserved for larger accessories with two-part rigid boxes.
According to Apple, the switch away from plastic wrap will avoid 600 metric tons of waste, presumably over the device's lifetime. The company has committed to removing plastic from its packaging by 2025.
Apple highlights other environmentally friendly aspects of iPhone 13 on its website, noting the handset uses 100% recycled rare earth elements in magnets, 100% recycled tin in the solder of its main logic board and battery management unit, 100% recycled gold in the plating of the main logic board and camera wire, and upcycled plastic water bottles for the dielectric material that composes iPhone's antenna lines.