Apple releases watchOS 8 update for Apple Watch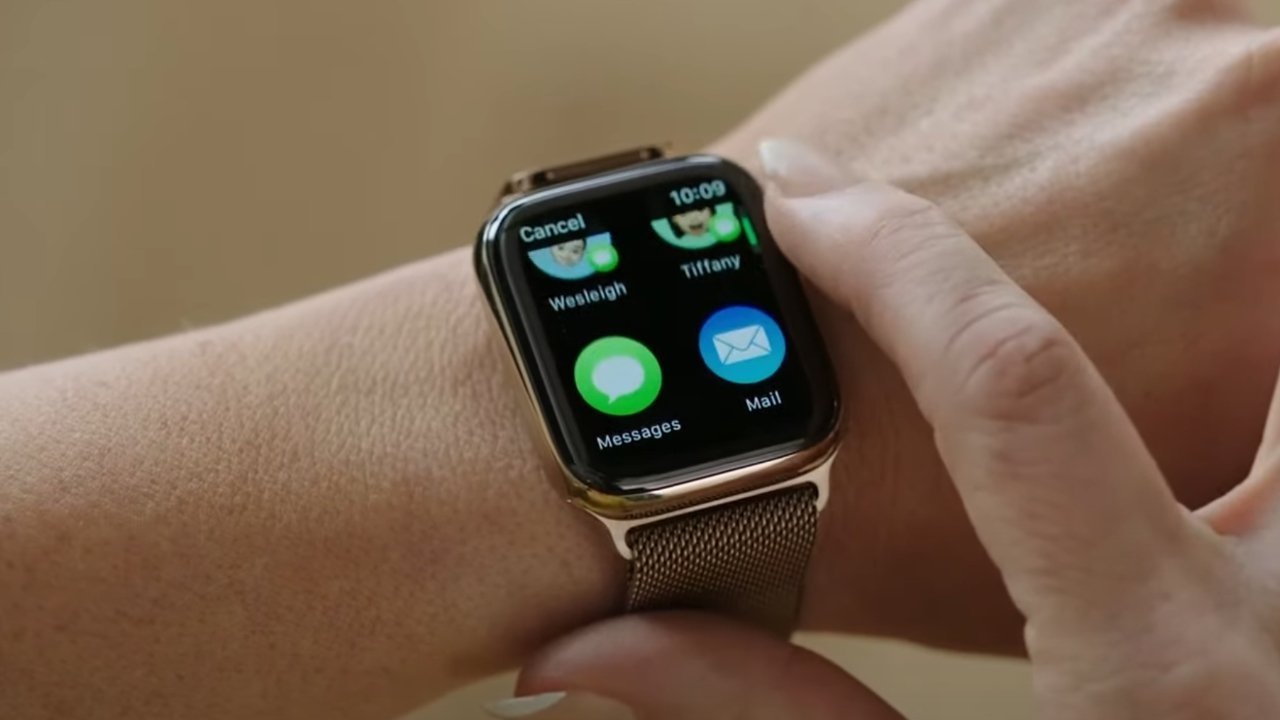 Apple has released watchOS 8 to the public, with Apple Watch owners now able to take advantage of new features such as the new Mindfulness app, new message composition, and expanded Fitness options.
Announced during Apple's WWDC event in June, watchOS 8 is now available to the general public. Users can update to watchOS 8 by accessing the iOS Watch app and navigating to General, then Software Update. However, it can also be installed automatically by the app if set correctly. The Apple Watch must be charged to 50%, placed on a charger, and within range of the iPhone to install the update.
The new operating system is compatible with all Apple Watch models from the Apple Watch Series 3 through the Apple Watch Series 6 (7?), as well as the Apple Watch SE.
Message composition and Sharing
The Messages app on watchOS 8 has undergone some retooling to make sending messages directly from the Apple Watch even easier.
Swipe to type in letters, then use the Digital Crown to move the cursor for precise text placement. Next, add emoji using the emoji keyboard, or send a gif, all from the same text entry area.
The watchOS Share Sheet has been improved as well. For example, when selecting content, like a photo in the photos apps, users can choose from recent message recipients or search for a message group or contact directly.
Find My
Users can now opt in to be notified when they have left their iPhone or any other Find My device behind. In addition, users will be alerted on-watch when they are out of range of their devices in untrusted locations.
Additionally, the Find My app has been split into three parts: "Find Devices," "Find Items, and "Find People."
Find Devices is designed to help a user locate Apple Devices associated with the user's Apple ID.
Find Items allows users to track AirTag and third-party Find My devices.
Find People allows users to see those who share their location with them.
Fitness and Health
The Apple Watch now allows users to track Pilates and Tai Chi workouts.
The Breathe App has been folded into a new app called Mindfulness. This app combines meditative practices and breathing with reflective prompts.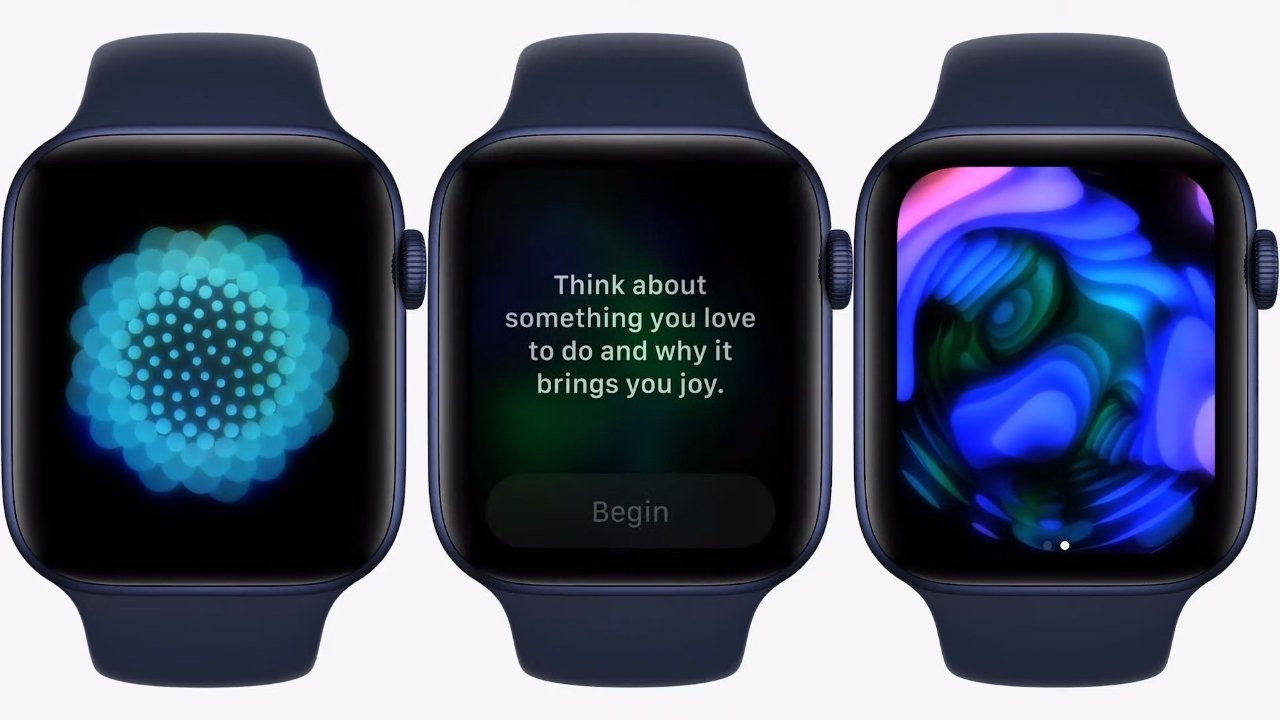 New visualizations accompany the app for both Reflect and Breathe. Reflect starts with a prompt, then shows swirling colors, while Breathe shows animations mimicking breathing in and out.
Performing these short sessions contribute to your daily mindful minutes total. Apple says taking a moment to breathe or meditate throughout the day can lead to less stress and a better mind-body connection.
Home App
The Home App has been retooled, giving users more control over their HomeKit scenes and devices. You can now interact with HomeKit-compatible cameras from the Apple Watch, too.
The home status is presented at the top of the app. Running lights or devices are grouped with indicators showing their current operation or number of devices running.
Focus
Like iOS 13 and iPadOS 13, watchOS 8 also sees the addition of new Focus modes. Focus allows users to configure custom notification settings for apps like Slack, Messages, and YouTube.
Photos
The Apple Watch has some new Photos app features as well. It now shows more photos and albums from the Photos App selection screen, allowing users to look through a grid of all images and videos contained within.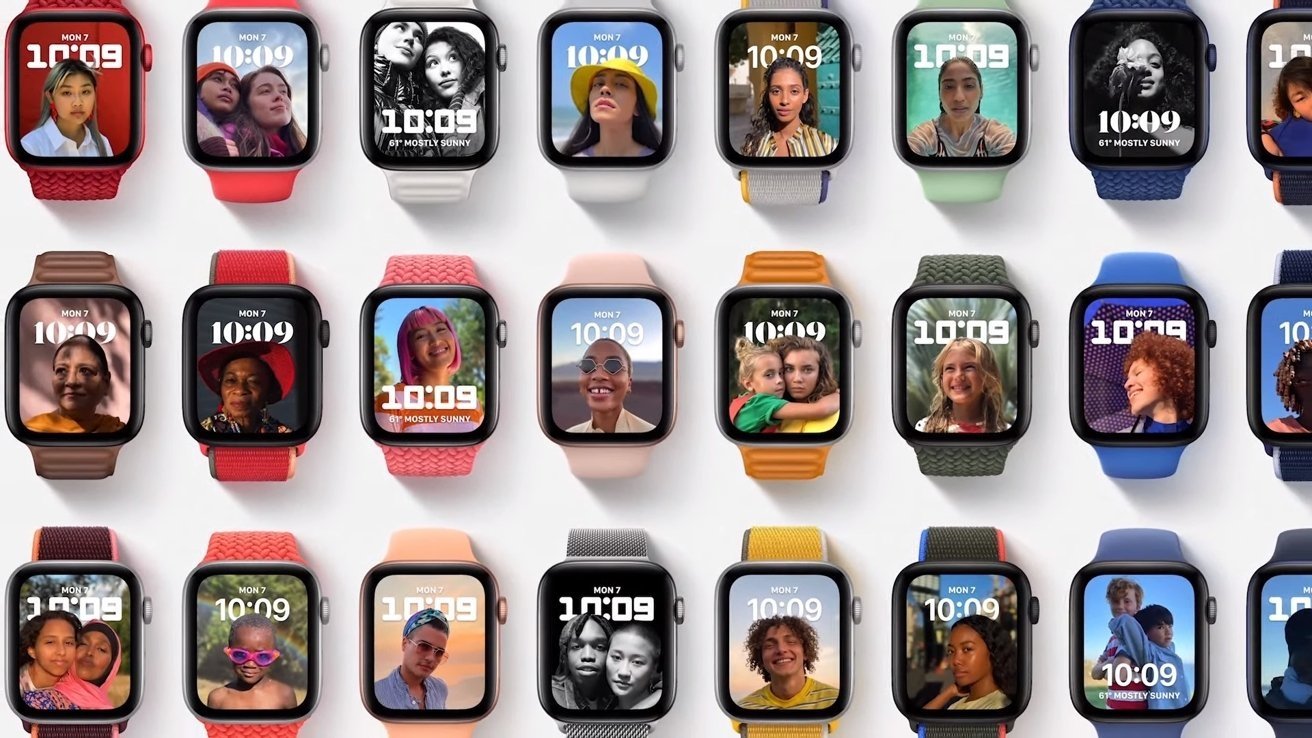 New memories are automatically synced with the Apple Watch photos app every day. Users will be able to choose which albums sync to the watch from settings.
A new Portrait Mode watch face utilized depth and data to create layered effects. Subjects in photos are brought to the front with the clock in the background behind the portrait depth layer.