Plugable's Thunderbolt 4 Hub offers a 'pure USB-C' design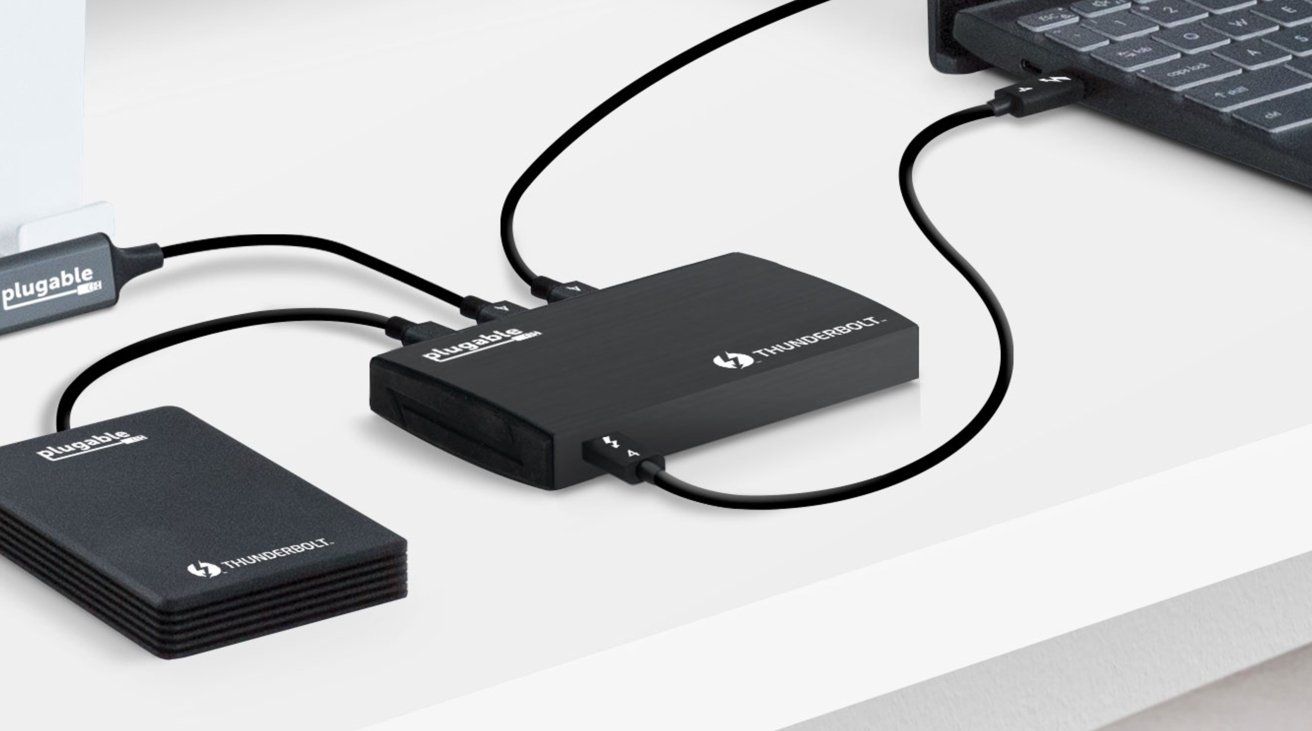 Plugable has launched its new Thunderbolt 4 Hub, the first with a "pure USB-C design" that doesn't include any USB-A ports.
The Plugable Thunderbolt 4 Hub, the TBT4-HUB3C, is a straightforward device that includes a total of four Thunderbolt ports using USB-C. Rather than offering multiple different types of port, the device simplifies its connectivity by dealing only with USB-C Thunderbolt 4 connections.
On the back, one USB-C port is used to connect the hub to the host Mac or MacBook, with it including 60W of power delivery on that connection. On the other side are three more Thunderbolt ports, each offering 5W of power delivery, along with the power connection.
The hub boasts delivery of the full 40Gbps of Thunderbolt 4 bandwidth, with all three ports being equal in terms of functionality and data transfers. This includes using Thunderbolt with up to six devices daisy-chained together across all three ports.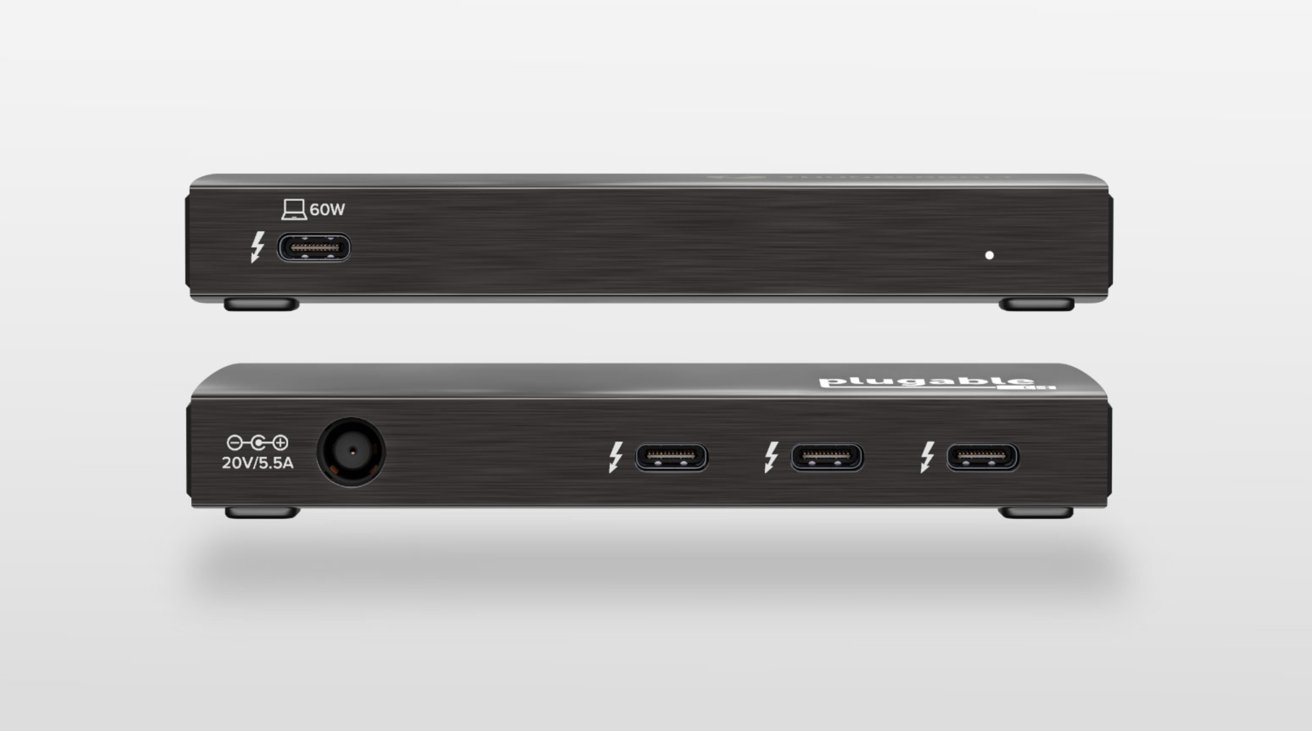 When used with a USB 4-equipped Mac like the Mac mini, the hub can offer dual 4K 60Hz video, or one display on Apple Silicon MacBook models. It is capable of powering a single 8K 30Hz display, when connected to a Windows-based system with Thunderbolt 4, while connected to USB-C, it can drive a single 4K 30Hz picture.
Inside the hub is the Intel Goshen Ridge Chipset, which is used to power both USB4 and Thunderbolt 4 functionality, as well as automatically adapting to whether it is connected to the host computer over Thunderbolt 4, Thunderbolt 3, or USB-C.
Inside the box is the hub, power cord and adapter, an 80cm (2.6-foot) Thunderbolt 4 cable, and a USB-C to HDMI 2.0 adapter.
Available on Amazon, the Plugable Thunderbolt 4 hub is available at Amazon priced at $189.99, with an on-page $15-off coupon.