Hands on with the new features of iPhone 13 Pro Max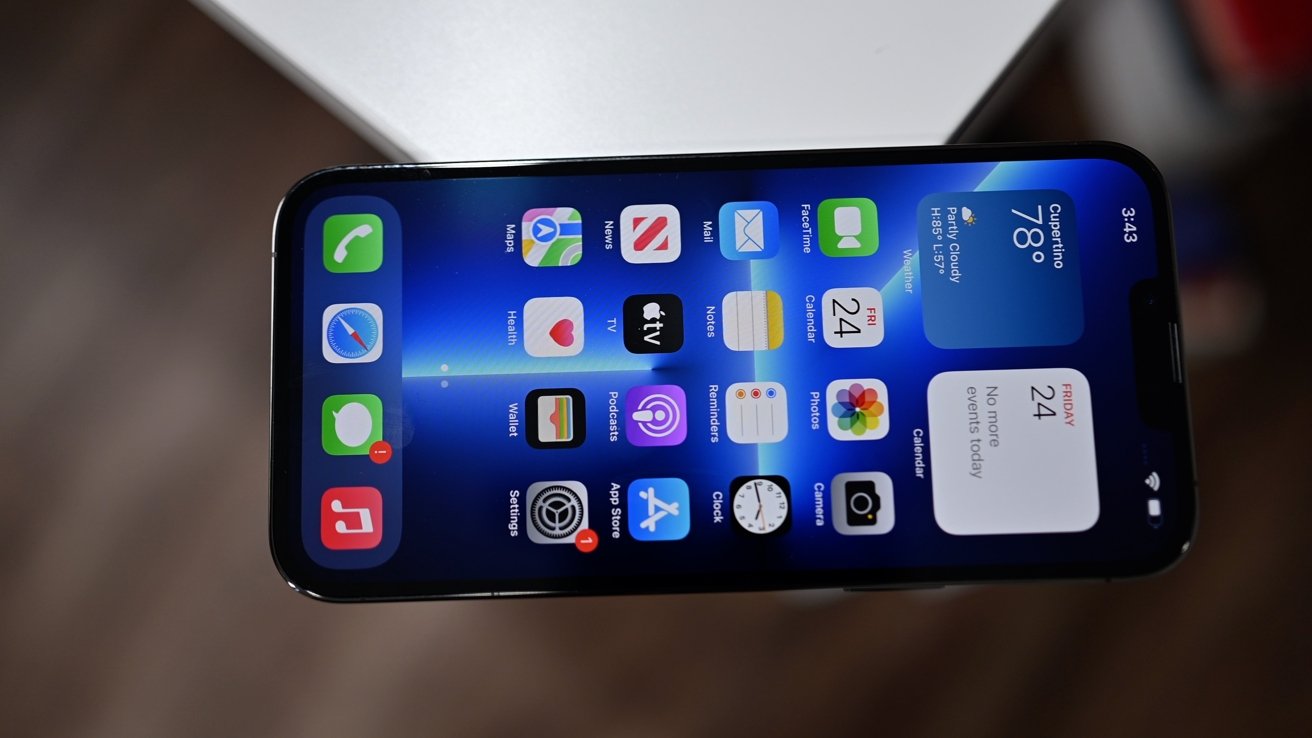 AppleInsider is supported by its audience and may earn commission as an Amazon Associate and affiliate partner on qualifying purchases. These affiliate partnerships do not influence our editorial content.
We finally have our hands on the new iPhone 13 Pro Max, the top tier of the iPhone 13 fiefdom. Yet, this year it somehow seems a little less remarkable as it no longer contains any wholly unique features to itself.
That new display
Since it is the flagship feature of the iPhone 13 Pro Max, we had to gawk at that display the moment we took it out of its box. It still measures the same 6.7 inches from rounded corner to rounded corner with a pixel density of 458 pixels per inch.
What is new is that the display can be brighter than before, with a typical brightness of 1,000 nits, 200 nits above the previous brightness. Indoors, you can't notice a thing here. It doesn't get that bright indoors and really pays off for out in the sunlight. The time we've had the phone can easily be measured in minutes so we will keep testing, but taking it outside in the final days of summer weather it did at least appear a little brighter.
The bigger news was the 120Hz ProMotion display. It intelligently ramps up to a high refresh rate only when necessary, i.e. scrolling or playing games. We can absolutely see a difference here and it comes off as buttery smooth and ultra-responsive. There's virtually no lag and it feels like a more polished experience.
A new color option
From the outside, the only notable external change (aside from the massive camera bump) is the new color option. Joining the gold, Space Gray, and silver models is Sierra Blue. It is a bit lighter than the Pacific Blue of the iPhone 12 Pro.
We're a little torn on the color though. It's always going to be a personal choice but the lighter color isn't a huge departure from the previous designs. The darker hue was a bit more appealing in our opinion.
It would have been cool to see Apple do something more striking this year like an awesome matte black back with jet black sides or maybe a red. Alas, blue is here another year.
Battery life
We can't say much about this yet, but we'll be heavily testing the battery life for our review. Apple says that the iPhone 13 Pro Max can stream video for up to 28 hours, six hours more than the iPhone 13 Pro. The iPhone 12 Pro Max was only rated for 20 hours here. For daily use, it's said to provide roughly an hour and a half of extra use.
Those are some fantastic claims and we were already pretty darn happy with the iPhone 12 Pro Max battery as-is. This takes it to a whole new level.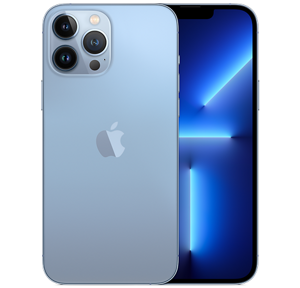 Apple iPhone 13 Pro Max
---
Apple's iPhone 13 Pro Max features a 6.7-inch Super Retina XDR display with ProMotion, A15 Bionic chip and Pro 12MP camera system.
Those cameras
Enough with the small changes as has been the case time and time again, these "S" year phones tend to be all about the cameras.
Highlights include a 3X tele lens (up from 2.5X on the iPhone 12 Pro Max and 2X on the iPhone 12 Pro), a faster wide-angle lens (f/1.5 from f/1.6), a much faster ultra-wide lens (f/1.8 from f/2.4), better HDR, Night Mode support on all lenses, photo styles, macro mode, and more.
It's a massive number of improvements here, especially if coming from an iPhone 11 or older.
We aren't testing all of these in a brief hands on, but we can vouch that the macro mode is the killer feature here. It is so easy use and the photos look incredible. Get ready to see tons of close-up shots of bugs, food, and flowers flooding your Instagram and Twitter.
Cinematic Mode is also quite impressive in our early testing.
Available now
The new iPhone 13 Pro Max is available now, alongside the iPhone 13, iPhone 13 Pro, and iPhone 13 mini. It also is making its debut at the same time as the iPad mini and an updated entry-level iPad.