See all the iPhone 13 & iPhone 13 mini internal changes in these teardowns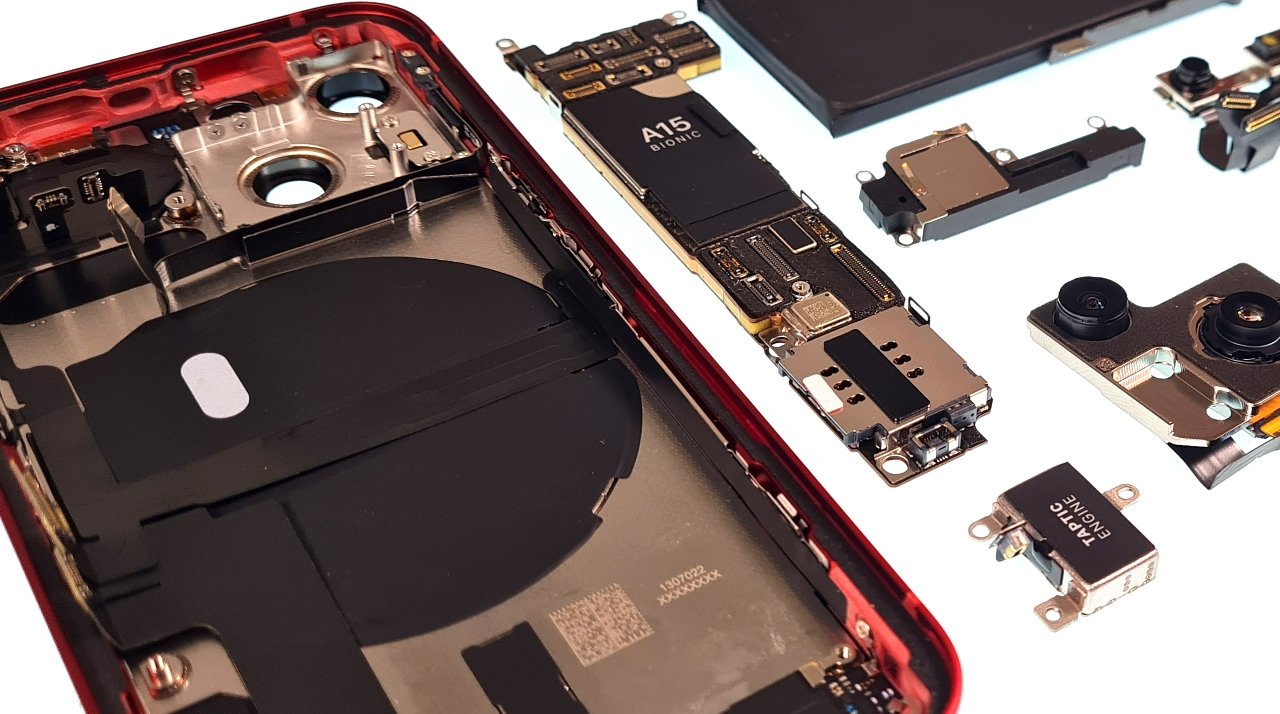 Full disassemblies of the iPhone 13 and iPhone 13 mini have been published, showing in detail the redesigns done.
Following one user's initial opening of the iPhone 13 case, Berlin-based repair service Kaputt.de has now performed the first complete teardown. In a pair of YouTube videos, the company's engineers have taken apart both the iPhone 13, and the iPhone 13 mini.
Aside from a general disclaimer about the risks of opening an iPhone, and the chance it not working afterwards, neither video includes written details of the process. However, they do demonstrate how reasonably easily the devices can be opened.
As a repair company, Kaputt.de is about showing how it is able to effect repairs, rather than encouraging users to take the devices apart themselves. What it also shows users, though, is just how much the new iPhones have been redesigned on the inside.
All of the work on the iPhone 13 and iPhone 13 mini redesigns appear to have been in service of creating more room for the battery. That aim has succeeded, too, with the new iPhones boasting noticeably longer battery life.
Additionally, iFixit completed a live disassembly of the iPhone 13 and iPhone 13 Pro models on Friday. Although not as in-depth as its full teardown, the hour-long clip does walk users through the internals of the device.
Since the teardown was preliminary, iFixit didn't glean much more information. The iPhone 13 has a smaller, square-shaped Taptic Engine. Other components have been updated to create more room for the device's internal battery.